How Missing a Credit Card Payment Could Hurt Your Points Earnings
Set up autopay to ensure that you don't miss any payments. This will help your credit score and points earnings.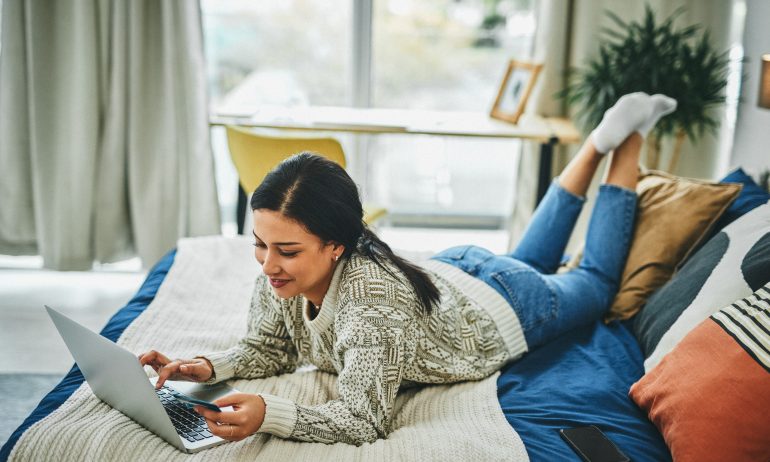 Many or all of the products featured here are from our partners who compensate us. This influences which products we write about and where and how the product appears on a page. However, this does not influence our evaluations. Our opinions are our own. Here is a list of our partners and here's how we make money.
Earning points or miles is one of the primary reasons many consumers use a credit card. However, you may not realize how critical it is to keep up to date on your payments — and not just for increasing your credit score. Slipping up on a credit card payment could be bad news for earning and redeeming points.
Depending on the card issuer, if you miss a payment, you may end up forfeiting the points earned on a statement. Falling behind on payments could also mean losing the ability to earn or use your points. So, let's review the different policies for major card issuers and see how missing a credit card payment could hurt your ability to earn points.
How major card issuers handle missing a payment
American Express Membership Rewards
American Express is the most punitive of the major U.S. card issuers when it comes to withholding points from cardmembers for missing a payment. You may forfeit all points earned during the period covered by a statement if you don't make timely payment of the minimum amount due.
Say you spent $2,300 on the American Express® Gold Card — $600 on restaurants and groceries, $700 on airfare purchased from an airline and $1,000 in non-bonus categories. Your Membership Rewards points earnings on that statement would be 5,500 Membership Rewards points. However, if you don't make timely payment of the minimum amount due on the statement, you won't earn any points on these purchases. Terms apply.
Effective June 1, 2021, American Express tightened this policy for small business cards. Now, AmEx business cardmembers need to make payments by the payment due date — rather than the closing date of the next billing period — to avoid forfeiting points.
All is not lost if you find yourself in these types of situations. AmEx will let you reinstate forfeited points by paying a $35 fee for each month of points you want to reinstate. You have until 12 months after the billing period to exercise this option.
Compared with AmEx, Chase has a much more forgiving policy on missed payments with its Ultimate Rewards®-earning cards. Chase will only suspend cardholders from earning or using points if they don't make the minimum payment on their account within 30 days of the due date. That means you won't have to forfeit any rewards you've already earned on purchases.
Instead, Chase prohibits you from earning or redeeming points temporarily. You'll be able to start earning and using points again in the next billing cycle once your account becomes current. But you'll want to act quickly to catch up on your payments. If you don't make at least the minimum payment on your account within 60 days of the due date, you risk losing all of the Ultimate Rewards® points in your account.
While AmEx and Chase may limit a cardholder's ability to earn points, Citi's late payment policy restricts point redemptions. If you miss a payment on your Citi ThankYou Points credit card account, Citi may suspend your ability to redeem points earned through that account.
Once your account is current, you'll need to request Citi reinstate your points. You can do so on the ThankYou website or by calling the ThankYou Service Center at 1-800-THANKYOU.
Your account needs to be in good standing to earn or redeem Capital One miles. That means you'll need to make at least the minimum payment by your due date to continue earning and redeeming rewards.
Capital One doesn't detail what happens if you don't make the minimum payment. However, Capital One does state that you'll lose any unredeemed rewards still in your account if your account is closed.
How to avoid missing a credit card payment
Set up autopay on all of your accounts
The easiest way to avoid losing the ability to earn or redeem points is to not miss a payment in the first place. And one of the easiest ways to avoid missing a payment is to set up autopay on your card accounts.
If you aren't sure you will pay the full balance each month, you can set up autopay for the minimum balance. Then, you can manually pay the remaining balance on your own time. At least that way, you can be sure that you won't miss a credit card payment and hurt your ability to earn or redeem points.
Carefully read the terms when setting up autopay
You may assume that a benefit of autopay is that it takes effect immediately after you set it up. But, unfortunately, this is not always the case.
For example, when setting up AmEx AutoPay, the first automatic payment may not occur until after your next statement closes. That means, depending on where you are in your payment cycle, you may still need to make a manual payment before autopay kicks in — whether you're setting up AmEx AutoPay for the first time or changing payment banks.
Since AmEx has the harshest consequences for missing payments, you'll want to exercise extra caution when setting up or changing an AmEx AutoPay. In particular, pay close attention to the effective date whenever you're creating a new autopay or changing a current one.
Synchronize your card payments
Many card issuers allow you to choose what date you want your statement to close and when to make any automatic payment. In addition, if you have multiple cards and want to ensure you don't miss a payment, you can synchronize dates across all your accounts.
Once you do, you only need to check if all of your payments have been posted once per month. And, in case there are any issues, you can set up the payment dates so you have enough time to take corrective action before any consequences.
Avoid losing points from missing a credit card payment
Policies vary between major card issuers. However, to protect your credit score and points earnings, ensure that you don't miss a credit card payment. Doing so could hurt your credit score and mean losing points or the ability to earn or redeem points.
Now that you have a better idea of how missing a credit card payment could hurt your efforts to accumulate points, consider setting up autopay for at least the minimum balance due on your cards. Remember to pay attention to the effective date of automatic payments and continue to make manual payments according to that date.
If you want to be extra careful, you can synchronize your payment dates for all your cards and confirm that they've been posted concurrently. Then, instead of worrying about losing points, you can focus more on earning and redeeming them.
---
How to maximize your rewards
Get more smart money moves – straight to your inbox
Sign up and we'll send you Nerdy articles about the money topics that matter most to you along with other ways to help you get more from your money.