How to Rebook and Save When American Airlines Prices Drop
Rebooking has become a viable savings strategy when flight prices decrease after booking.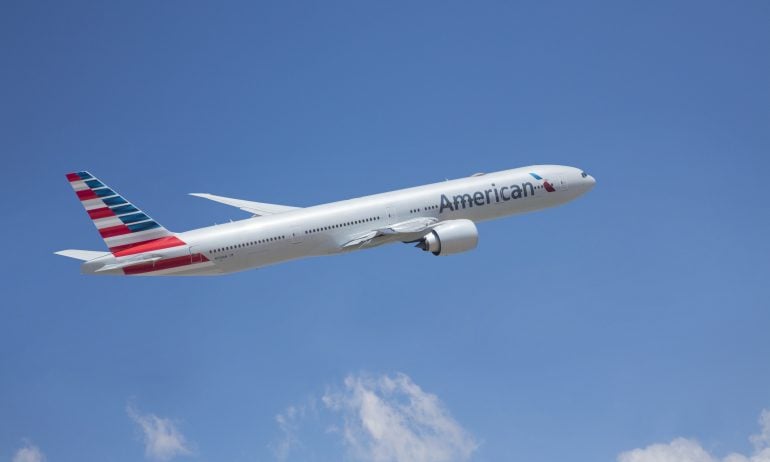 Many or all of the products featured here are from our partners who compensate us. This influences which products we write about and where and how the product appears on a page. However, this does not influence our evaluations. Our opinions are our own. Here is a list of our partners and here's how we make money.
In the not-to-distant past, travelers were practically stuck with a flight once they booked it, as airlines would charge hundreds of dollars to change a flight. Then, the COVID-19 pandemic rocked the airline industry. To get travelers to start booking flights again, many airlines — including American Airlines — did the previously unimaginable: eliminated change fees.
Now, travelers can change most flights with no fee, whether that's changing to a different flight on the same day or rebooking themselves on an entirely different route. This opens a golden opportunity for those seeking the cheapest flight possible. Anytime a flight price drops, you can change to the cheaper flight and capture the price difference as a travel credit.
Let's dig into American Airlines' new change fee policies and see how to rebook and save on American Airlines when the price drops.
Does American Airlines charge to change flights?
In late 2020, American Airlines removed change fees for most airline tickets. Now, you can cancel or change most American Airlines tickets without having to pay hundreds of dollars in change fees. You'll only have to pay the difference in price if the new flight is more expensive than what you paid for your original flight.
However, not all American Airlines tickets offer free changes and cancellations. American Airlines basic economy fares purchased after March 31, 2021, are nonchangeable and nonrefundable.
Also, American permanently eliminated change fees for all flights originating in North or South America only. American is waiving change fees for flights starting in other regions for now — including most basic economy tickets — but this policy could end at any time.
Does American Airlines refund flights?
Otherwise, American Airlines will provide a refund for a nonrefundable ticket only if one of these situations is true:
American changed your flight schedule by more than four hours.

You receive military orders or change in duty.

The death of the passenger or a traveling companion.
Refundable airfares are usually more expensive, so most travelers will want to avoid this option. Besides, now that American Airlines allows free changes on most flights, it makes the most sense to book a nonrefundable fare and cancel for a travel credit if your plans change.
Caveat: Changes within 24 hours of booking
If you find a cheaper American Airlines flight and you're still within 24 hours of booking your flight, simply cancel the original booking and rebook a new ticket at a lower price.
If you change your flight within 24 hours of booking, American Airlines will only give you a trip credit for the price difference. But, by canceling the original booking, you'll get a full refund back on your card. Then, you can simply rebook at the cheaper price.
Airlines are required by law to allow full refunds on flight cancellations made within 24 hours of booking — as long as you booked the flight at least seven days before departure. American Airlines' policy is actually even more customer-friendly than the law requires, allowing refunds on flights booked at least two days prior to departure, assuming you cancel within 24 hours.
Last-minute flight change eligibility
You can change your American Airlines flight anytime before the scheduled departure time of your first flight. Unlike other airlines, American Airlines doesn't require that you change or cancel your flights at a set time before departure.
But what if you arrive late for your flight? As long as you're at the airport check-in counter no later than 15 minutes after the scheduled departure time, American Airlines will rebook you on the next available flight.
That's great news for travelers who just missed their flight. However, if you're looking to change your flight to another date — or another destination entirely — you'll need to make those changes before the scheduled departure time.
Which American Airlines flights can be changed online
For the best chance of being able to make flight changes online, use a credit card on aa.com to book a flight that's entirely operated by American Airlines.
You won't be able to change your American Airlines flight online in certain cases, such as:
You used a gift card, trip credit or voucher to pay for all or part of the flight.

The flight was booked through AAVacations or another online travel agency.

The itinerary includes a flight operated by a partner airline — even if it's a codeshare with an American Airlines flight number.

The passenger is underage.
If your flight isn't eligible to be changed online, you'll receive a pop-up on the site directing you to call reservations to change your flights.
How to rebook your American Airlines flight for a cheaper fare
Found a cheaper American flight? Here's how to rebook this cheaper fare. You can start your flight change in one of two ways.
1. Visit American's homepage or log into your account
The first option is to open aa.com and click "Manage trips/check-in." Enter your first name, last name and flight confirmation code. Then, click "Find your trip."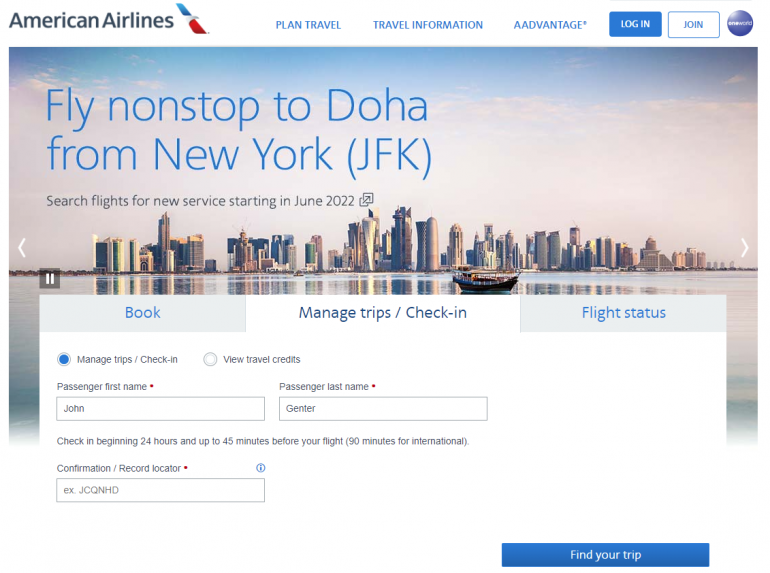 The other way to retrieve your flight is to log into your AAdvantage account, click the AAdvantage tab in the top menu bar and navigate to "Your trips" to browse your upcoming trips. Then, click "Select" next to the trip you want to change.
2. Start the flight change
Once you're on the trip page, you should see a big blue button on the right-hand side of the page that says "Change trip." Click this button to start your flight change.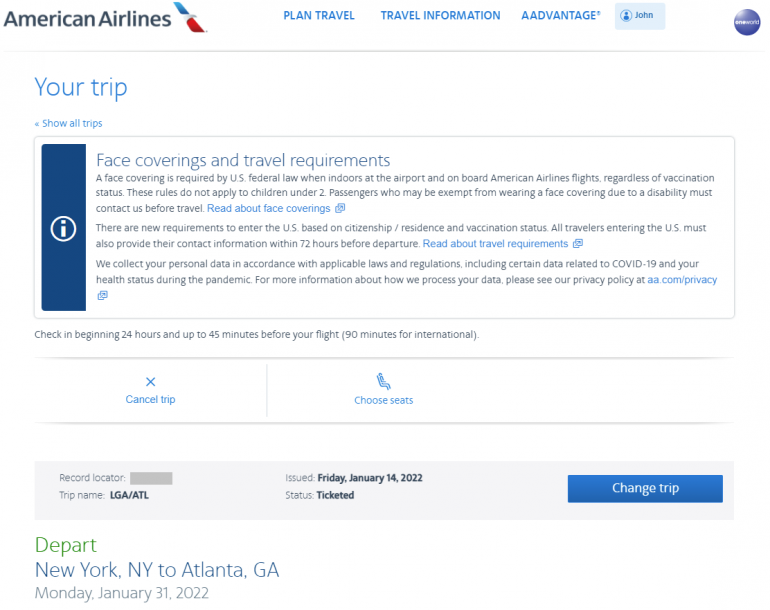 On the next page, click the checkbox next to "Yes, I want to change this flight" to open the flight search options. Make any changes you want to the route, date, time of day, class of service and fare type. Then, click "Continue."
3. Review and select new flights
On the next page, you'll see all of your new flight options and the credit or cost for each one. You can sort these results by price, number of stops, departure time, arrival time or travel time.
Once you've selected the new flight, you'll confirm your choice. If you're happy with the flight, click the "continue" button at the bottom. Then, select your seats on the next page.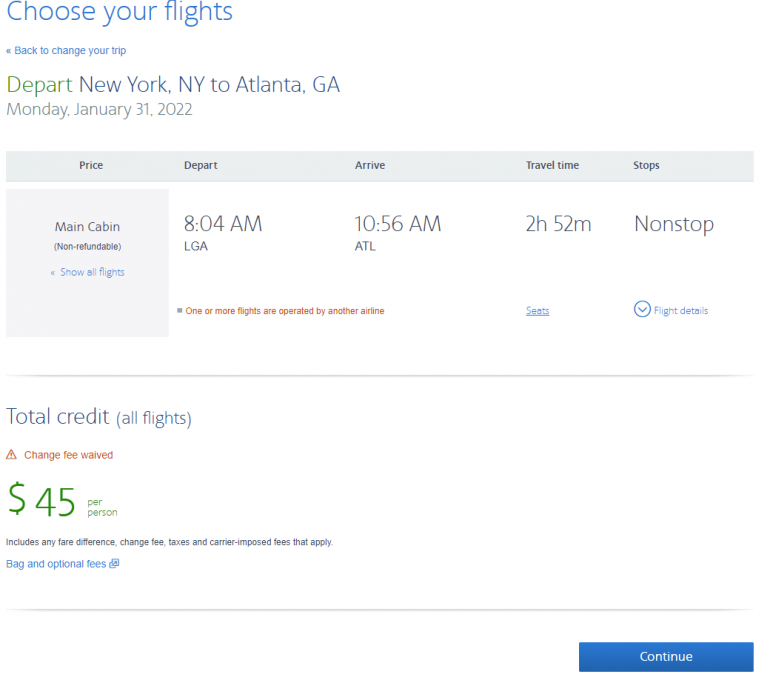 4. Confirm your flight change
Next, American Airlines will confirm the details of the new flight along with either the credit amount or the amount you need to pay. At the bottom of this page, enter your email for the receipt and check the box to agree to the terms and conditions. Click "continue" once again to submit your change request.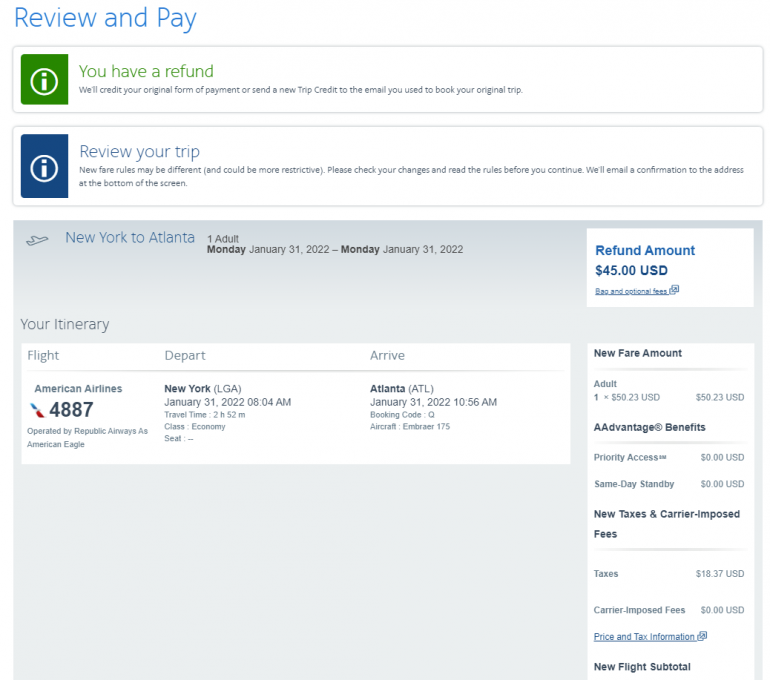 Finally, American Airlines will confirm that your trip was changed and provide a new record locator and ticket number for your new flight.
5. Find your flight credit
After you change your flight, American Airlines will send you an email with the trip credit number. Or, if you're an AAdvantage member, you can check your AAdvantage Wallet to see your travel credits.
How to find cheap American Airlines flights
The best way to shop for cheaper American Airlines flights is to set a "track prices" alert on Google Flights. To do this, perform a Google Flights search for the route and date that you booked. To stick with American Airlines, filter your results for American Airlines flights only.
If you want to be alerted to a price drop on any flight scheduled that day, toggle the button to "Track prices" at the top left of the search results page: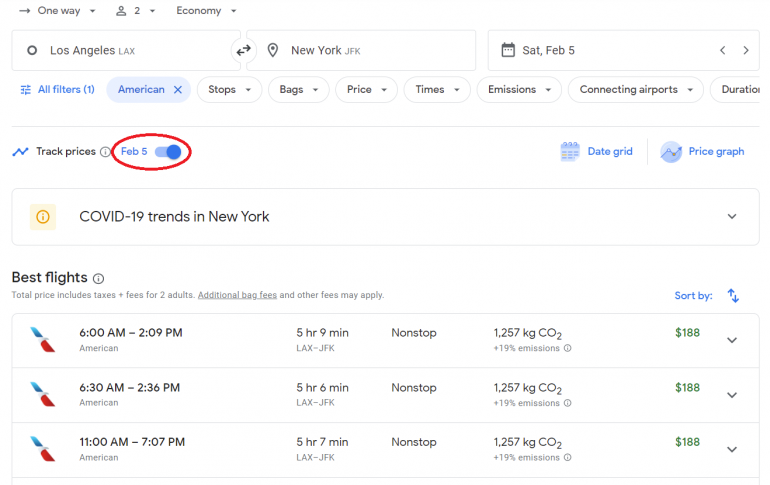 If you only want to track prices for a specific flight, select that flight from the results, then toggle the "Track prices" button on the next page.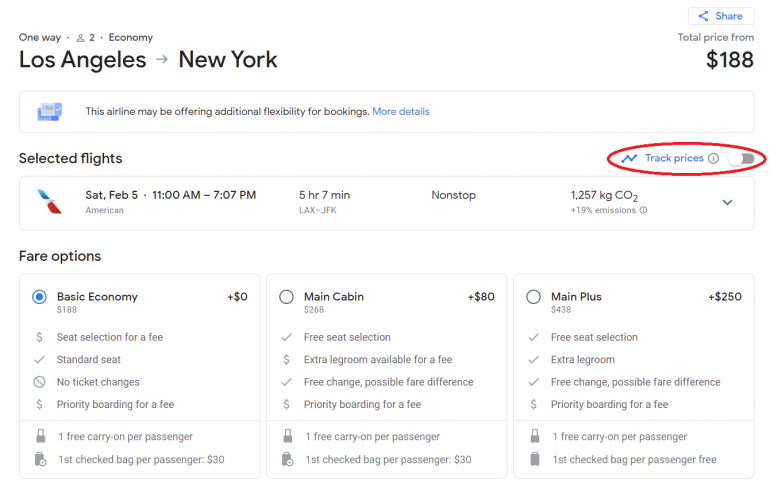 Google Flights will start tracking flights and email you when the price changes. If the price drops, hurry over to American Airlines' website to rebook the flight at the lower fare.
Getting cheap AA flights when rebooking, recapped
Now that American Airlines has eliminated change fees, travelers can save when flight prices drop. When you see a price drop, log into your reservation and click on the blue "change flight" button to start a flight change. At the end of the process, you'll score a travel credit for the price difference. It's as easy as that.
The trickiest part is finding out when prices drop, but you can use a flight price tracking service like Google Flights to automate this.
---
How to maximize your rewards
Get more smart money moves – straight to your inbox
Sign up and we'll send you Nerdy articles about the money topics that matter most to you along with other ways to help you get more from your money.