Advertiser Disclosure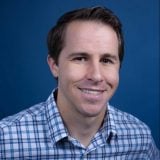 Robert Beaupre
Robert Beaupre spent four years editing a variety of personal finance websites at QuinStreet, culminating in a role as senior editorial manager of the company's insurance sites and managing editor of Insure.com. He then served as an online media manager for the University of Nevada, Reno, writing and optimizing web content for the school's recruitment efforts.
Posts by Robert Beaupre:
It seems we can't find what you're looking for. Perhaps searching can help.