Why Can't Startup Businesses Get Bank Financing?
Startup businesses don't usually meet banks' lending requirements, but alternative forms of financing can be more lenient.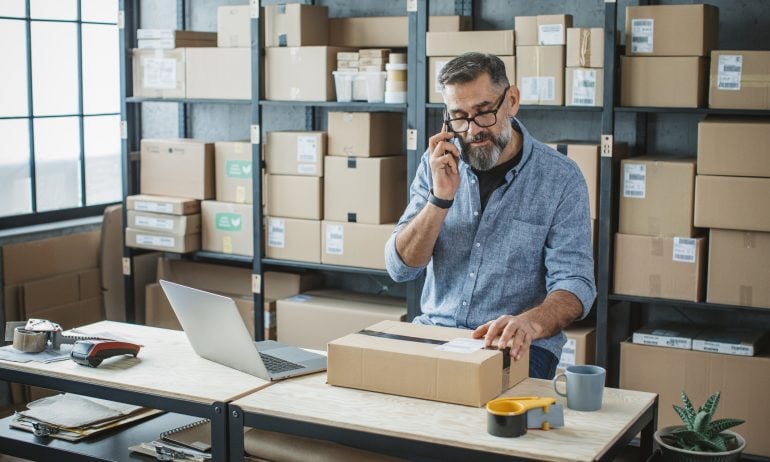 Many or all of the products featured here are from our partners who compensate us. This influences which products we write about and where and how the product appears on a page. However, this does not influence our evaluations. Our opinions are our own. Here is a list of our partners and here's how we make money.
Startup businesses can get financing from a variety of lenders, but bank loans are typically off the table for businesses with very little revenue and time in business. Banks shoulder some level of risk when they lend funds to any business, but startups are especially vulnerable to defaulting on loan payments because they're still putting down their roots.
Building a company from the ground up is part of what makes startups so exciting though, and alternative forms of funding can help bring entrepreneurs' visions to fruition. Rather than consulting banks, startup businesses may be better off exploring business credit cards, microloans, online loans and personal loans.
To understand which option might be best for you, it can be helpful to know why banks generally avoid lending to startups.
4 reasons banks don't finance startup businesses
Unlike established businesses, startups haven't had a chance to prove they can reliably bring in enough money to make their loan payments. Here are some reasons startups don't meet the criteria for most bank loans:
They don't meet minimum time in business requirements
Banks commonly stipulate that businesses need to have been operational for at least two or three years to qualify for a loan. Having that experience under their belts boosts the likelihood that they have an established customer base and a viable business model. In turn, they're considered more trustworthy and capable of making their loan payments.
They haven't built business credit history yet
If a business is just gaining its footing, chances are its business credit history is short or nonexistent. Banks generally look for business credit scores of at least 650. Startup owners can build up their business credit by getting an employer identification number from the Internal Revenue Service, setting up trade lines with suppliers, opening a business credit card and making payments on time.
Their annual revenue isn't high enough
Businesses don't always become profitable immediately after opening their doors — in fact, it can take years. Banks usually like to see that businesses have annual revenue of at least $100,000 to $250,000. The more consistently they've met those annual revenue requirements, the better. Most startups are likely still working toward this goal.
Their cash flow isn't reliable
It takes time to find out which products or services sell best, hire the right employees and successfully reach a target audience. All of these factors can impact cash flow, which may not be very steady during a company's early stages. Established businesses have the advantage of being able to present banks with years of profit and loss reports and cash flow statements. Startups often don't have such a collection of financial statements yet.
Startup business financing options
Finding the best startup business loan involves weighing interest rates, repayment terms, requirements, how much funding you need and how quickly you need it. Here are several startup financing options outside of banks.
with Fundera by NerdWallet
Startup owners with good personal credit may be able to qualify for a business credit card to help fund everyday purchases. This lets startups build their credit history, take advantage of perks like rewards and cash back and access funds they wouldn't otherwise have. However, approaching your credit limit on a regular basis can hurt your credit score, as can failing to make payments on time.
While startups generally don't qualify for larger Small Business Administration loans, the SBA microloan program caters specifically to small businesses trying to expand. SBA microloans are capped at $50,000, and the average loan amount is $13,000. These types of loans cannot be used to purchase real estate or pay off debt, however, and do require collateral. If startups need $50,000 or less, microloans are a great option that tend to have lower APRs than alternative forms of financing.
Online business loans are a solid alternative for startups that don't qualify for financing from banks or the SBA. Online lenders often require personal credit scores of 600 or higher, and some only require a minimum of six months in business. These lenient requirements, however, come at a cost — online loans often have higher interest rates than traditional business loans.
When business loans are out of reach, personal loans are another option to consider. Qualifying for a personal loan often hinges on factors like your income and personal credit history. This means it may not matter how long your business has been operational, as long as you're still making money, whether it's through that startup business or a separate occupation. Additionally, these types of loans are commonly quicker to fund than some types of business loans and may offer lower annual percentage rates than online loans for some borrowers.