Advertiser Disclosure
Before You Get a Retail Credit Card, Consider Your Options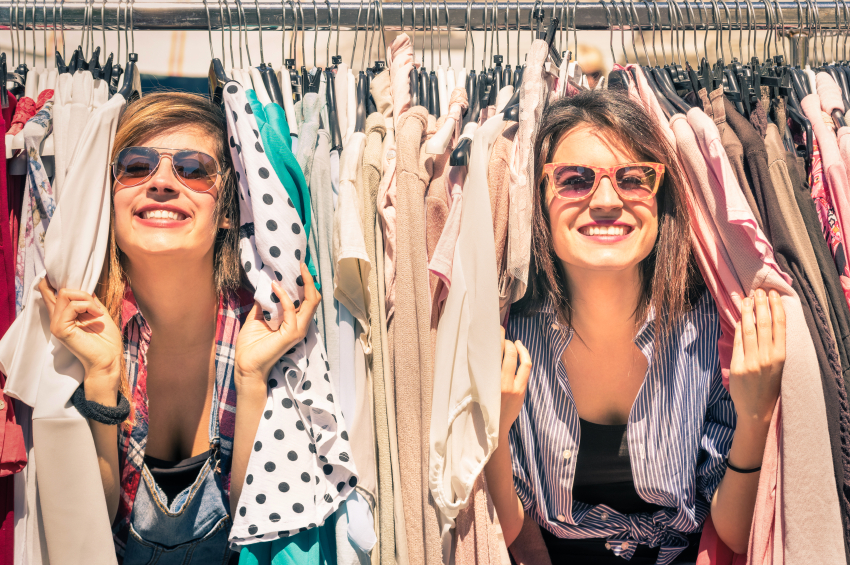 Admit it: You sometimes feel tempted to sign up for a store credit card. You're standing at the register (or staring at a full online shopping cart) and it sounds like a slam dunk to get a big discount right now.
But store credit cards are rarely a good deal. The credit limits are lower than most other cards, so it's too easy to use a big percentage of your available credit during a routine shopping trip, which can bring your credit score down. Plus, the benefits are almost always confined to one store — and they aren't usually as good as the ones you can get from a more general credit card.
But eschewing retail credit cards doesn't mean missing out. If you like to earn rewards when you shop, consider getting one of these cards instead.
Best for online shoppers: Discover it® Cash Back
For financing large purchases, the Discover it® Cash Back beats nearly every store card out there. With interest rates at 0% on Purchases and Balance Transfers for 14 months, and then the ongoing APR of 13.99% - 24.99% Variable APR, you have a chance to pay off your purchase before the rate goes up. So you might want to put that new ride-on mower on the Discover it® Cash Back instead of on a branded store card.
In terms of rewards, the Discover it® Cash Back offers 5% cash back in rotating quarterly bonus categories (up to $1,500 spent per quarter). You'll also get 1% cash back on all your other purchases. It's also an economical choice, because it charges an annual fee of $0 and comes with no foreign transaction fees.
Perfect for fashionistas: Blue Cash Preferred® Card from American Express
While it has an annual fee, it currently has an annual fee of $95. Because the rewards are so juicy, the fee just might be worth it if gas and groceries are a big slice of your budget, or if you do most of your clothes shopping at qualifying select U.S. department stores. Plus, there's a nice welcome bonus: $200 statement credit after you spend $1,000 in purchases on your new Card within the first 3 months. Terms Apply. And the rewards come in the form of cash back — no muss, no fuss.
Best for 5% cash back: Chase Freedom®
Unlike many other cash-back cards, the Chase Freedom® comes with a signup bonus: Earn a $150 Bonus after you spend $500 on purchases in your first 3 months from account opening. Because its annual fee is $0, we consider it a great deal. Check out our complete review for more information.
The bottom line: The next time you're tempted to open a store credit card, remember: for benefits like cash back and 0% financing on purchases, you can almost certainly do better with a general credit card from a reputable issuer.
Virginia C. McGuire is a staff writer covering personal finance for NerdWallet. Follow her on Twitter @vcmcguire and on Google+.
---
Updated Aug. 11, 2017
Image via iStock.