---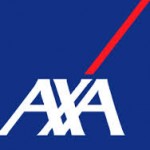 at a glance
NerdWallet ranking: No. 14 life insurance company.
Full menu of term and permanent policies.
Below-average customer satisfaction scores.
Amid the COVID-19 pandemic, not all companies are accepting new life insurance applications. For the latest information on how to cope with financial stress during this emergency, see NerdWallet's financial guide to COVID-19.
AXA Financial Services is part of the France-based AXA Group and is one of the largest life and retirement savings companies in the U.S. It offers a wide range of term and permanent life insurance policies, along with other financial products.
» MORE: Compare life insurance quotes
Take care of what matters most
Your family is unique — your life insurance should be, too.
AXA Life insurance
AXA Life ranks No. 14 on NerdWallet's list of the best life insurance companies. NerdWallet evaluates the country's largest life insurance companies based on financial strength, customer satisfaction and consumer complaints.
Life insurance options from AXA include:
Term life insurance. AXA offers terms of 1, 10, 15 and 20 years with two pricing options. With the level-premium option, the annual price stays the same every year of the term. With annual renewable term life insurance, the policy can be renewed without reapplying for coverage, but the price increases each year. Prices for annual renewable term life may be lower in the early years and higher in later years than the prices for level-premium term life. AXA also offers a one-year non-renewable term life policy. All of the company's term life policies are convertible to permanent life insurance.
Permanent life insurance. AXA offers whole life insurance, two types of universal life insurance and two types of variable universal life insurance. In addition, the company has two survivorship life insurance options. A survivorship policy insures two people, usually a married couple, on one policy. The death benefit is paid out when the second person dies.
AXA Life complaints and customer satisfaction
Over three years, AXA has had fewer complaints to state regulators than expected for a company of its size, according to NerdWallet's analysis of data from the National Association of Insurance Commissioners.
AXA was rated below average for overall customer satisfaction in J.D. Power's 2019 U.S. Life Insurance Study. The company ranked No. 21 overall out of 24 life insurance companies evaluated.
| Customer satisfaction category | AXA's score |
| --- | --- |
| Overall satisfaction | Below average |
| Billing and payment | Below average |
| Price | Below average |
| Policy offerings | Below average |
| Interaction | Below average |
| Communication | About average |
More about AXA
In addition to life insurance, AXA offers several other financial products and services, including:
Annuities.
Brokerage and advisory accounts.
Financial planning.
Individual retirement accounts.
Insurance for small-business owners and their employees.
Mutual funds.
Workplace benefit plans.
Methodology: Life insurance rankings
How we came up with our rankings: We started with a list of the largest life insurance companies and then calculated a total score based on three measurements, each with equal weight within the score. We then adjusted scores to a 300-point scale:
Customer satisfaction scores from J.D. Power, worth up to 100 points.
Complaint index scores from the National Association of Insurance Commissioners for individual life insurance, which measure each company's share of complaints to state regulators relative to its share of total market premiums. We calculated each insurer's complaint index, weighted for the market share of its subsidiaries, over a three-year period (2016-2018). We then adjusted those scores to a 100-point scale, with 100 meaning the fewest number of complaints and 1 equaling the expected number of complaints for companies of a similar size.
Financial strength ratings from A.M. Best, which indicate a company's ability to pay future claims, worth up to 100 points. All of the companies shown have solid financial strength with ratings of "excellent" to "superior."
Scores are based on the most recently released data as of Jan. 1, 2020.
Methodology: Insurer complaints
NerdWallet examined complaints received by state insurance regulators and reported to the National Association of Insurance Commissioners in 2016-2018. To assess how insurers compare to one another, the NAIC calculates a complaint index each year for each subsidiary, measuring its share of total complaints relative to its size, or share of total premiums in the industry. To evaluate a company's complaint history, NerdWallet calculated a similar index for each insurer, weighted by market shares of each subsidiary, over the three-year period. Ratios are determined separately for auto, home and life insurance.