Honda is known for delivering a refined driving experience at a good price. The 2017 Honda Accord Hybrid, a low-emission, gas-sipping sedan, lives up to that reputation and adds a touch of luxury.
---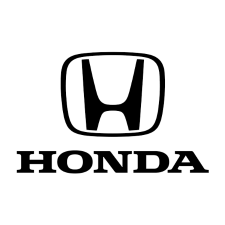 Nerd's Eye View
What you'll like: Roomy and quiet cabin, cool-looking gauges, 600-plus-mile range on one tank, comfortable seats with good rear seat legroom
What you won't like: Continuously variable transmission (CVT) drones on acceleration, tech overload, adaptive cruise control disconnects at low speeds
MSRP as tested: $36,790; base price: $35,955
GALLERY (CLICK TO ENLARGE)
Photos Nos. 5 and 6 in the gallery by Philip Reed. All others courtesy of Honda.
THE SKINNY:
Current market price: $33,092 (Edmunds.com's True Market Value)
Resale value: Above average
Warranty: 3 years/36,000 miles, includes roadside assistance
Competing vehicles: 2017 Toyota Avalon Hybrid, 2017 Kia Optima Hybrid, 2017 Chevrolet Volt
Fuel economy: 48 combined, 49/47 city/highway (FuelEconomy.gov)
Observed fuel economy: 38.2 mpg over 488 miles of highway and mountain driving
Emissions: 10 out of 10 (FuelEconomy.gov)
Unexpected: When you press the right turn signal, the center screen shows a picture of your blind spot — an important safety feature to monitor bikes and pedestrians at crowded intersections.
Overview: A Prius alternative
Toyota owned the hybrid category for years with the breakthrough Prius. But if you want a car with more room, and don't want to trumpet your environmental opinions, the Honda Accord Hybrid is worth consideration. While the Prius is always a hybrid, with an extreme, polarizing design, the Accord comes in many flavors and the hybrid badging is understated.
What it's like to drive
We drove the Accord Hybrid Touring (the top-level trim) 488 miles from Los Angeles to Mammoth Lakes, California, and even traveled over some snowy roads. It's a great road trip car with some high-tech features that cut fatigue, such as adaptive cruise control and lane centering (more on that later).
Unlike other hybrids, often known for their sluggishness, the Accord's powertrain delivers a pleasing surge of power from a standstill and accelerates briskly. The power feels a little thin at midrange and when climbing steep grades. The continuously variable transmission (CVT) drones noticeably on midrange acceleration. Still, under most conditions, it is smooth and very quiet. And, traveling 600-plus-miles on a single tank of gas, this is a great long-range cruiser.
The steering feel gives solid feedback and the suspension is firm, possibly too firm for some people's tastes. In tight corners the Accord feels sure-footed and well-balanced. The brakes give plenty of feedback but are connected to a regenerative system that gives them a different response than conventional cars. This car is a pleasure to drive around town on errands or cross-country.
Engine and transmission
The Accord Hybrid uses a 2.0-liter four-cylinder engine and two electric motors for a total of 212 horsepower. This front-wheel-drive sedan uses a continuously variable transmission (Honda calls it an "E-CVT"), which is almost unnoticeably smooth until it has to work hard. Then it drones and gives a disconnected feeling, unlike a conventional transmission with clear shift points. Switching into Sport Mode turns this hybrid into a more responsive performer, providing a connected driving experience. 
The EPA gave the Accord Hybrid an impressive combined city/highway rating of 48 mpg. In our testing we got only 38.2 mpg — a big difference. However, the driving conditions were unusual with many altitude changes. Perhaps the 48 mpg is more representative of typical driving patterns.
Interior, safety and tech
The Accord's interior is nicely designed to give a sense of space around the driver creating a big-car feel. While the instrument layout is stylish and appealing, with colored gauges, it could require a steep learning curve to master. The steering wheel controls, in particular, look like tech overload.
While it requires some education to understand all the safety features in the Accord Hybrid, the benefit they provide is amazing and possibly lifesaving. Multiple features are designed to keep you on the road and avoid hitting anything. Radar sensors, warning lights and signals alert the driver to obstructions ahead. Inattentive drivers are warned if they begin wandering across the lines in the road and then subtle steering inputs are used to keep the car in the lane. The driver can override all these features at any time.
Shopping advice
At the time of writing, car shoppers could find deep discounts. Due to low gas prices, many buyers have lost interest in hybrids, and models like this are sitting on the lot. However, buying a hybrid means you're limiting your carbon footprint and offers protection against future gas spikes. Check for current incentives, rebates and lease specials, and get the best price by requesting quotes from multiple dealers.
More reviews from NerdWallet
Philip Reed is a staff writer at NerdWallet, a personal finance website. Email: [email protected].