The midsize SUV category is packed with great choices. To stand out, Mazda's given its CX-5 great driving characteristics, a handsome design and a bundle of high-tech safety features.
---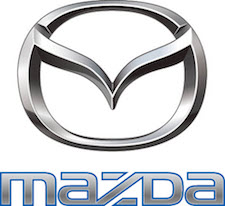 Nerd's Eye View
What you'll like: Ultra quiet ride, key driving information projected on windshield, solid build quality, nicely integrated safety features
What you won't like: Sometimes the transmission hunts for the right gear, average acceleration
Base MSRP: $30,695 (plus $940 destination charge)
gallery (click to enlarge)
Photos courtesy of Mazda North America.
THE SKINNY
Current market price: $30,339 (Edmunds.com True Market Value)
Resale value: above average
Warranty: 3 years/ 36,000 miles, roadside assistance 3 years/36,000 miles
Competing vehicles: Nissan Rogue, Hyundai Tucson and Honda CR-V
Fuel economy: 26 combined, 23/29 city/highway (FuelEconomy.gov)
Emissions: 6 out of 10 (FuelEconomy.gov)
What you don't know: Mazda, known for its great-handling cars, introduces a steering refinement called "G-Vectoring Control," which automatically balances the weight of the car when cornering.
Overview: Keeping up with the competition
The CX-5 debuted in 2012 and has since become Mazda's top-selling model. At a recent event, engineers introduced the redesigned 2017 CX-5. They argued, unapologetically, that they are a niche automotive player, which allows them to dig deeper into refinements that make their car handle better than the competition.
To back up these claims, Mazda let automotive journalists compare their cars to higher-priced competitors. Journalists were provided with German luxury SUVs and a Lexus, each costing at least $7,500 more than the $33,465 for a well-equipped CX-5 Grand Touring AWD, according to the Mazda press materials. The Mazda was competitive with these more expensive models, the engineers suggested, largely because of its advanced driving characteristics and well-thought-out interior design.
What it's like to drive
The first thing to strike you when driving the CX-5 is how quiet it is. Wind and road noise, along with vibration, are much less noticeable than in other vehicles in this class. Next you're impressed by the perfectly weighted steering that gives a great feel for the road. The G-Vectoring Control, a "subtle but important" feature, according to Mazda engineers, delivers a more comfortable ride, lessening the body roll that sends passengers leaning from side to side. This SUV accelerates well off the line but lacks extra passing power over 45 mph. Overall, the 0-60 mph time of 7.6-7.8 seconds, as tested by Car and Driver, is more than adequate for most driving situations. The brakes provide smooth stopping power.
Engine and transmission
For the redesign, Mazda bumped the power in the 2.5-liter four-cylinder engine from 184 to 187 horsepower, while keeping the fuel economy at a respectable 23/29 mpg city/highway. The power is delivered to the wheels by a six-speed automatic transmission. Occasionally, the transmission seemed to hunt for the right gear, but in most cases it shifted smoothly and provided a responsive driving experience.
Interior, safety and tech
Mazda designers carefully considered many details of this SUV's interior, even the smell, company spokespeople said. The result is an attractive interior with comfortable, easy-to-adjust seats. The gauges are stylish and logically laid out. In addition, the CX-5 has a "heads-up display" — its Active Driving Display feature — that projects vehicle information onto the windshield in the driver's line of sight. This makes it easy to see vital speed, navigation and other information without taking your eyes off the road. An onboard camera reads road signs and alerts the driver to potential dangers, such as entering a one-way street. A suite of radar-based features provides adaptive cruise control and automatic braking at both low and high speeds when the driver doesn't respond quickly enough. Lane centering, lane departure and blind spot warning are also great features for congested urban driving conditions.
Shopping advice
Because there are so many models to choose from in the midsize SUV category, it's unrealistic to test drive all of them. Instead, narrow your choices based on the features most important to you, build a list of three to five candidates and drive those SUVs back to back. The CX-5 will probably give a firmer ride and crisper handling than models from other manufacturers.
Currently, the redesigned CX-5 is selling at only a slight discount off the sticker price. However, after several months the price is likely to drop, and Mazda may offer incentives such as customer cash back, 0% financing or lease specials. Before heading to the dealership, explore financing options and research all parts of the deal. Decide ahead of time if you need any of the extras you are likely to be pitched in the finance office, especially the extended warranty.
More reviews from NerdWallet
Philip Reed is a staff writer at NerdWallet, a personal finance website. Email: [email protected].