Sometimes overlooked, the 2017 Volvo S60 T5 AWD Dynamic blends driving pleasure with comfort and is a nice alternative to the German sedans that dominate this luxury sport segment.
---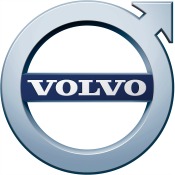 Nerd's Eye View
What you'll like: Nice blend of sport and comfort, amazingly long range on a single tank of gas, great handling, many safety features, good highway mpg
What you won't like: Limited storage compartments, tight back-seat legroom, average combined mpg
MSRP as tested: $44,195; base price: $35,950
GALLERY (CLICK TO ENLARGE)
Photo at bottom right in the gallery is by Philip Reed. Others courtesy of Volvo.
THE SKINNY:
Current market price: $37,870 (Edmunds.com's True Market Value)
Resale value: Average
Maintenance costs: Free, factory-scheduled maintenance for first 3 years/36,000 miles
Warranty: 4 years/50,000 miles
Competing vehicles: BMW 3 Series, Mercedes-Benz C-Class, Acura TLX and Lexus ES 350
Fuel economy: 26 combined, 23/31 city/highway (FuelEconomy.gov)
Observed fuel economy: 27.5 mpg over 400 miles of highway driving
Emissions: 6 out of 10 (FuelEconomy.gov)
What you don't know: Volvo's Lane Keeping Aid technology automatically makes small steering adjustments to keep the S60 from crossing lane striping unless the turn signal is on
Overview: Safety reigns supreme
When Volvo first entered the U.S. market, it became known as one of the safest cars you could drive. The Swedish carmaker (now owned by a Chinese company) has remained true to its roots and still strives to offer the latest safety technology to protect its driver, passengers and even pedestrians and cyclists. The S60's $1,500 Technology Package offers — among other things — a feature that detects and brakes for other cars as well as cyclists and pedestrians. This is a car, and a company, you can feel good about.
What it's like to drive
The S60 feels solid and inspires confidence whether you're on the open road, threading through city traffic in bad weather, or romping on a twisting mountain road. And, with all-wheel drive, this Swede can battle the elements. The turbo-charged engine is quiet and composed unless you get on it — then it responds with a throaty growl and a surge of acceleration. With the 19-inch wheels (part of the $1,000 Sport Package), the S60 is sure-footed on sharp turns, and the leather steering wheel feels great and provides plenty of feedback. This handsome sport sedan offers a sophisticated driving experience, along with all the safety features.
Engine and transmission
While the base T5 Dynamic's turbocharged, 2.0-liter, four-cylinder engine, delivering 240 horsepower and 258 pound-feet of torque, has plenty of get up and go, the upper trim levels, such as the R-Design, offer a more powerful engine. An eight-speed automatic transmission shifts smoothly and always seems to be maximizing the power delivery. For fun, or engine-braking on a mountain road, the driver can manually shift the transmission using the stick or the paddle shifters. The T5 Dynamic features automatic shut-off and restart to reduce engine idling and boost fuel economy. It worked flawlessly but seemed intrusive. The T5 Dynamic is also available without AWD (starting at $33,950).
Interior, safety and tech
The seats are very comfortable, another Volvo trademark, and the interior is tasteful and stylishly designed. One concern is the lack of storage compartments around the driver's seat. Space is available behind the center panel, but it's hard to reach and an awkward shape, not designed either for drinks or a cell phone. Furthermore, the keyboard under the center screen seems outdated.
On our test drive, we found ourselves in rain, at night, in heavy traffic with speeds varying from 0 to 70 mph. The adaptive cruise control — which uses radar to keep a constant distance from the car in front — and the well-integrated blind spot warning were welcome tools for tough conditions. We also tried Volvo's lane-keeping feature, designed to prevent the car from veering out of its lane. This feature might be useful for the inattentive driver, but it didn't center the car in the lane, only kept it from crossing the line.
Shopping advice
While the S60's long list of features is desirable, checking all the boxes quickly inflates the price. The options on our test vehicle added more than $8,000. Consider how you will drive the S60 and what you really need. For example, while all-wheel drive is nice, if you need it only a few times a year, it might not be worth the extra $2,000, especially since it reduces the fuel economy. Also keep in mind that the S60 faces strong competition from other luxury manufacturers, so be sure to drive other brands before you make up your mind. Finally, remember that Volvo offers three years of included factory maintenance and a longer-than-average warranty. Factor this into your decision, and it could tip the scales in the S60's favor.
More reviews from NerdWallet
Philip Reed is a staff writer at NerdWallet, a personal finance website. Email: [email protected].