Kia's Sportage has been around for decades, but the 2017 redesign will win new fans for this midsize, family-friendly SUV.
---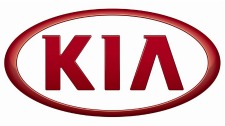 Nerd's Eye View
What you'll like: sharp styling, attractive gauge layout, variable drive modes, panoramic sunroof, industry-best warranty.
What you won't like: subpar cargo space, below-class fuel economy, annoyingly loud safety alarms.
MSRP as tested: $31,490. Base price: $25,500.
gallery (click to enlarge)
THE SKINNY
Current market price as tested: $29,691 (TrueCar.com).
Resale value: Above average.
Warranties: Basic warranty: 5 years/60,000 miles. Powertrain: 10 years/100,000 miles.
Competing vehicles: Toyota RAV4 and the Honda CR-V.
Fuel economy: 25 combined, 22/29 city/highway (FuelEconomy.gov). 
Observed fuel economy: 24 mpg over 356 miles of city and highway driving.
Emissions: 5 out of a possible 10 (FuelEconomy.gov). 
What you don't know: The Sportage was introduced in 1993 and was built in Germany for three years in the 1990s.
Overview: Redesigned and even better
The 2017 Kia Sportage EX is completely redesigned, and it packs a lot of features into a pleasing, midsize, front-wheel-drive SUV that seats five. A power rear lift-gate, huge sunroof, ventilated front seats and advanced safety features give this reasonably priced vehicle a luxury feel. And though its fuel economy is below that of its competitors, its new styling is sharp and its interior design is both handsome and practical.  
What it's like to drive
For around-town purposes, the Sportage handles easily and feels responsive even though the acceleration is only average. The suspension provides a comfortable ride even on rough pavement and through tight corners. But the brakes take some getting used to since they grab unexpectedly at low speeds, and the steering seemed a bit light, though it afforded decent road feel. At times the transmission downshifts felt sluggish, but you can control this and other factors by switching between the three drive modes: eco, normal and sport.
Engine and transmission
The EX comes with a 2.4-liter, four-cylinder, 181-horsepower engine coupled to a six-speed automatic transmission that can be manually shifted. The EPA estimates the combined city and highway mileage to be 25 mpg — or 22/29 city/highway — although our test delivered slightly less. If fuel economy is important to you, rivals Honda and Toyota post better numbers. However, the Kia's engine offers adequate power for this 3,596-pound vehicle. The company also offers an all-wheel-drive version of the Sportage with a turbocharged engine.
Safety and tech
The Sportage's navigation system has crisp graphics, but the backup camera presents a muddy rear view and pixelated turn lines. The system comes with the no-subscription Uvo service, which connects to your mobile phone and supports voice-activated commands.
The $2,100 EX premium package doesn't include adaptive cruise control, but it does add several other valuable safety features, including lane-change assist and a cross traffic alert to help you back out of parking spaces in busy lots. It also has a blind-spot detection system, which is valuable in heavy traffic, but it does have a few downsides. The illuminated blind spot indicators on the side mirrors are small and hard to see in bright daylight and the alarms are startlingly loud. You might be tempted to turn the system off to avoid the constant beeping.
Shopping advice
The midsize SUV segment is crowded with many great choices. Make sure to test-drive your top candidates and carefully compare your impressions and the features based on how you'll use the car. For example, if it'll be a family vehicle, check the rear seat legroom, car seat attachments and cargo space. And always find out if incentives and rebates are available in your region.
A previous version of this article misstated the base price of the Kia Sportage EX. This article has been corrected.
More reviews from NerdWallet
Philip Reed is a staff writer at NerdWallet, a personal finance website. Email: [email protected].