If you want a truly unique travel experience on your next trip, consider bypassing the international hotel chains and corporate tour companies. Instead, opt for leaning on the locals.
The internet is full of peer-to-peer networks that can connect visitors with residents who are willing to share their home, couch, backyard, car and even their time and knowledge of the area. The listings are usually less standardized than what you would find with a traditional hotel websites, but there are more opportunities to stay at quirky places and have one-of-a-kind experiences. It can save you money sometimes, too.
Airbnb is probably the most well-known company in this space. The home-sharing company burst onto the scene in 2008 and helped normalize the idea of staying in a stranger's spare room. Now, this peer-to-peer network boasts more than 6 million accommodation listings for travelers, and it's giving traditional hotel companies a run for their money. For example, Marriott has entered the vacation rentals market in an effort to compete with Airbnb.
There are tons of other peer-to-peer platforms trying to mimic Airbnb's success with different aspects of travel. We've rounded up some of the biggest players below.
Accommodations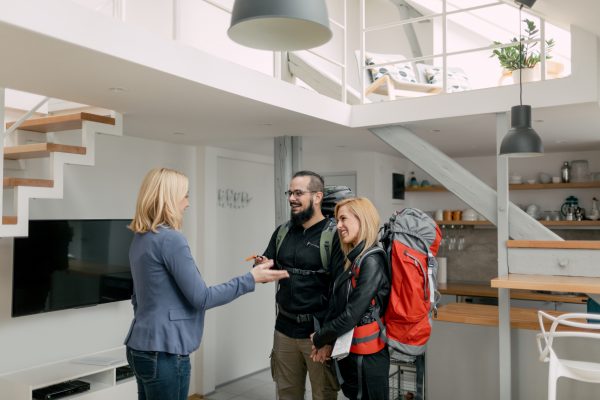 The platforms in this section can set you up with a place to stay, and there are plenty of reasons people prefer these types of accommodations to hotels. In some cases, vacation rentals and Airbnbs will offer more space, making them a more economical choice for family reunions or large groups of friends. While they are not always cheaper than hotels, the extra space and savings from being able to cook meals in the kitchen or do laundry at the in-unit washer or dryer can provide some added value.
» Learn more: Why I prefer Airbnbs to hotels — and how they save me money
Accommodations found on peer-to-peer networks can also offer a more intimate connection with a local. Some Airbnb or couchsurfing hosts are happy to socialize with their guests and offer recommendations.
The drawbacks of using some of these peer-to-peer networks for accommodations is that you might miss out on hotel amenities that you take for granted, such as 24-hour check-in, daily cleaning service or the ability to call the front desk for any needs you might have. People who like continental breakfast, room service or visiting the spa during their hotel stays might find peer-to-peer accommodations a bit lacking.
You also can't take advantage of special perks granted to members of hotel reward loyalty programs or earn free stays. However, if you're just looking for a cheap place to stay, peer-to-peer networks might be able to provide exactly what you need.
Airbnb
You'll find all sorts of accommodations on Airbnb, from guest bedrooms to yurts to entire houses. If you know what to look for when you're browsing Airbnb listings, it's possible to find real gems. You may not be able to earn hotel reward points by staying at an Airbnb, but you can sometimes pay for your stay with credit card rewards.
Vrbo
Founded in 1995, Vrbo stands for Vacation Rentals by Owner, and it's one of the oldest vacation rental platforms in the world. You'll find cabins, condos, beach houses and the like in their listings. The brand is now part of the Expedia Group portfolio, so some of their listings may show up on other platforms such as Travelocity, Expedia, Orbitz or Kayak.
HomeAway
HomeAway, which is also part of the Expedia Group, has listings for more vacation rentals worldwide. From houses to boats to castles, there are all types of accommodations listed on HomeAway. Similar to Vrbo, you'll have these rentals all to yourself, meaning the owner won't usually be at the property.
Hipcamp
If you want to camp or glamp, but the national and state parks are booked up, check out some of the listings on Hipcamp. Hipcamp offers unique sites to pitch a tent on ranches, nature preserves, farms, vineyards and public campgrounds across the U.S. There are also options to book lodgings like treehouses, cabins, yurts, airstreams and tiny houses.
Campspace
Campspace is another peer-to-peer network for travelers who are looking for a bare-bones place to put up their tent. Most of the available sites are in Europe and cost about 10 to 20 euros per night.
Couchsurfing
Couchsurfing probably existed before the term peer-to-peer network, and it's still popular all over the world. You won't get much personal space, but you will get a place to sleep and more interaction with your host than a typical Airbnb stay.
How to book using travel rewards
Peer-to-peer networks generally aren't part of a travel loyalty program, but there are a few ways to use your travel rewards to book some of these alternative lodging options. Some credit cards offer travel credits that can be applied to bookings made with these peer-to-peer platforms. There are some vacation rentals you can book with Choice Privileges or Marriott Bonvoy points available through Choice Vacation Rentals and Marriott Homes & Villas.
» Learn more: Best credit cards for Airbnb
Transportation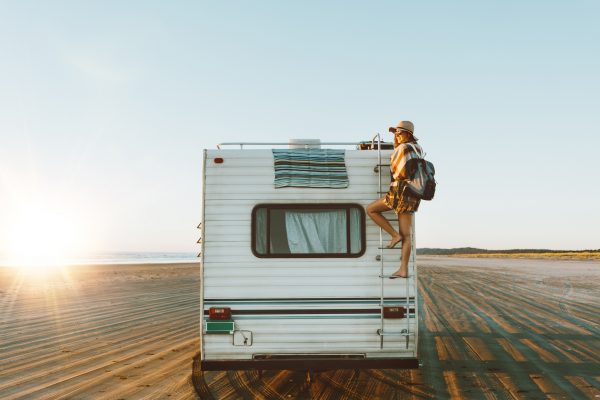 Peer-to-peer networks don't have to stop at the door to your vacation rental. You can also rent residents' boats, cars, RVs and bikes that are sitting around unused.
GetMyBoat
You don't have to know how to steer a ship to rent one of these yachts, sailboats, or pontoons because most of the time, GetMyBoat rentals come with a captain. This peer-to-peer network lets you organize fishing trips, snorkeling adventures or just a relaxing day out on the water.
RVShare
Your transportation and lodging are covered for one price when you rent an RV from its owner through RVShare.
Turo
Through Turo's peer-to-peer network, you get the keys to some vintage and luxury cars.
Spinlister
Rent bikes, surfboards and snow gear all over the world. On Spinlister, you can even rent the equipment for a few days, instead of going to local shops that limit you to renting by the hour.
Experiences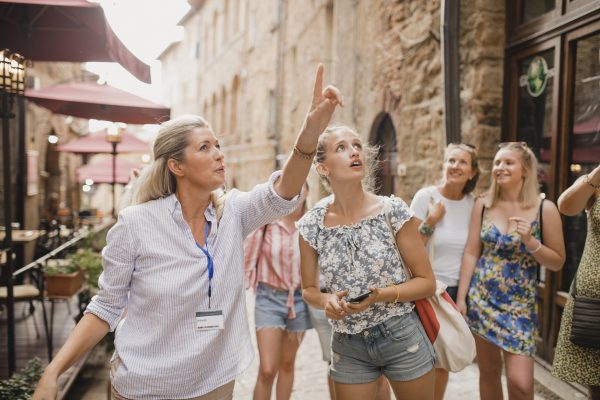 Peer-to-peer platforms can offer a truly unique tour experience as well.
Airbnb Experiences
The company best known for home-sharing also offers group activities for travelers led by local experts. Think guided walks, sports, art classes and more with Airbnb Experiences.
Eatwith
Eatwith's experiences are all food-focused, so you'll find home-cooked dinners that you're invited to join, along with cooking classes and food tours.
Tourme
Tourme offers tours and guides in 395 cities. There are some neat options like the ability to book a guide to help shuttle you to your next destination. During the ride, they can offer insight and personal recommendations.
Withlocals
European-based experiences network Withlocals can connect you with friendly residents for private tours, workshops, dinners and more.
Vayable
Vayable selects and vets every host for the experiences listed on their site. Choose from activities in select cities in the U.S. and Europe.
How to maximize your rewards
You want a travel credit card that prioritizes what's important to you. Here are our picks for
the best travel credit cards of 2020
, including those best for:
Planning a trip? Check out these articles for more inspiration and advice:
Find the best travel credit card for you
Baffled by points and miles? Let the 80/20 rule guide you
Earn more points and miles with these 6 strategies