Credit Card Basics for High School Students
Federal law requirements make it hard for people under 21 to get a credit card. Here's what you need to know as you explore your options.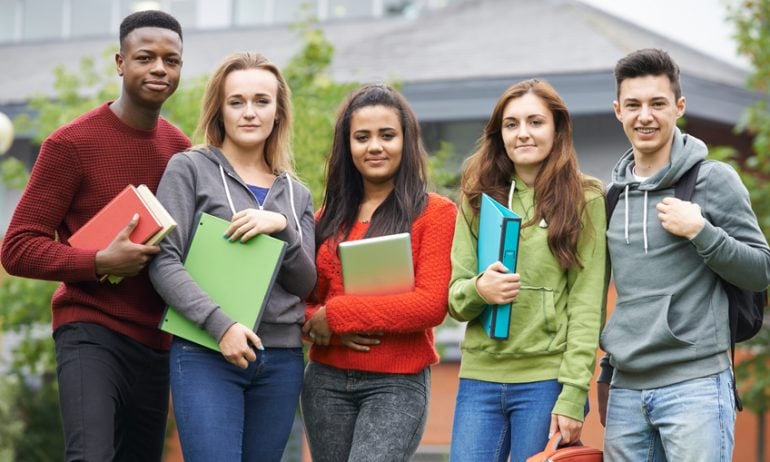 Many or all of the products featured here are from our partners who compensate us. This may influence which products we write about and where and how the product appears on a page. However, this does not influence our evaluations. Our opinions are our own. Here is a list of our partners and here's how we make money.
If you haven't finished high school and you're already thinking about how you can build credit, you deserve an award. Most high school students are more focused on the next assignment or the next college prep activity than on setting themselves up for financial success in adulthood.
Right now, your ability to get your own credit card is very limited. The ideal time to apply for one is after you've finished high school and have either or gotten your first full-time job.
But you might be able to begin building a credit history now. Let's look at why it's important to build credit, and then we'll discuss some of your options.
Your credit score is a measure of how well you've handled credit, which is another name for borrowed money. Having a good credit score means you're a low-risk borrower, so lenders will give you lower interest rates and better terms on loans — such as , and, yes, . But a good score can also signal that you're financially responsible in general. Landlords, employers and insurance agents also use your credit report to make decisions about you.
You won't experience most of the benefits of good credit until you're living on your own. But it's not too early to set yourself up for those benefits.
Federal law restricts how lenders can extend credit to young people. The restrictions are intended to prevent young adults from running up debts that they can't repay, and they make it very difficult to get a card until you turn 21.
There are only two ways you can get a credit card of your own before you can legally drink:
It's all right if you don't have a relative willing to co-sign on your credit card application. You can still use someone else's strong credit history to build your own by becoming an authorized user on a friend or family member's existing account.
In this situation, you receive a credit card with your name on it that's tied to your friend or family member's account. You're not responsible for paying the bills — the account holder is.
Not all credit card issuers report authorized user activity to the credit bureaus, the companies that assemble the credit reports that form the basis for credit scores. So it's a smart move to call the issuer and ask. Even if the issuer does report, your behavior won't have as great an  as it would if you had your own account. Still, every little bit helps when you're starting from zero. And it's a way to practice using a card and building good credit habits.
Once you have access to a credit card, using it wisely will let you build credit much more quickly. That's not particularly complicated, but it does take discipline. We could write volumes about this topic, but here are the most important points:
Even if you can't get a credit card quite yet, there are still ways to prepare yourself to have healthy credit later on. For example, you can educate yourself about how credit works or talk to adults you admire about financial lessons they've learned. When you're ready for your , you'll be able to put it to good use.