What to Do If You Can't Get a Student Credit Card
The Credit Card Act of 2009 makes it difficult to get a credit card if you're under 21, but some alternative options could help you build credit.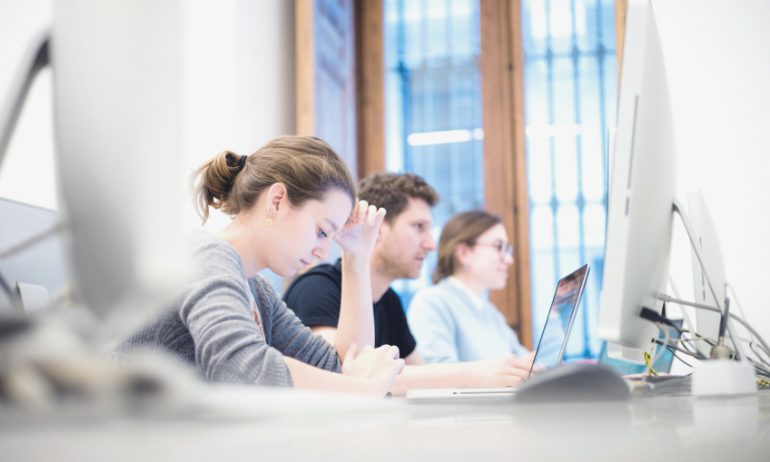 Many or all of the products featured here are from our partners who compensate us. This may influence which products we write about and where and how the product appears on a page. However, this does not influence our evaluations. Our opinions are our own. Here is a list of our partners and here's how we make money.
Student credit cards can be a good value, if you can get one. Due to the Credit Card Act of 2009, it can be hard for people younger than 21 to get a student credit card without a parent co-signer, and many issuers of student credit cards don't allow co-signers. But there are alternatives for students starting out with credit: secured credit cards and authorized usership.
Small deposit may have big payoff
While not marketed to students, secured credit cards can be a great option for students with low or no credit scores. A secured card is a credit card backed by a cash deposit, while an unsecured credit card — the kind you most often see in ads — doesn't require a deposit. Generally, the deposit will be equal to or less than the card's credit limit. Most secured cards have credit limits from $200 to $500.
Secured cards aren't as flashy as unsecured cards. Most don't have rewards or sign-up bonuses, and many have annual fees. But they operate just like an unsecured credit card. Card activity is reported to the credit bureaus, and if you make all payments on time and keep the balance low in relation to the credit limit, your credit score should improve steadily.
It could be daunting to put up several hundred dollars as a secured card deposit, but that money isn't gone forever. Once you've built your credit enough that you're ready to graduate to an unsecured card with the same issuer, or close the account and look elsewhere for an unsecured card, you'll get your deposit back. That assumes you're in good standing; if you make all payments on time, you'll be fine.
Another option: Become an authorized user on someone else's card. Here's how it works: The primary cardholder adds you to his or her card as an authorized user. You'll get a card with your name on it that you can use, but you aren't required to make payments. You also can't make any changes to the account, such as increasing the credit limit or adding other authorized users.
While you aren't legally obligated to pay off the charges you make as an authorized user, talk with the primary cardholder to set boundaries on the ways you'll use the card. In other words, know if you can spend only a certain amount each month or whether you're expected to make payments to the primary cardholder, etc. Money can put a strain on your relationships, so set expectations first.
Also, make sure the issuer reports authorized users' credit card activity to credit bureaus. Otherwise, your score won't be affected.
Use credit cards wisely to build credit and avoid interest
It's important to use credit cards well to build credit and avoid interest charges.
Build credit. Focus on two primary things when trying to improve or build your credit: paying every bill on time and avoiding or paying off credit card debt to keep your credit utilization in check. Other factors can affect credit scores, but these have the highest impact in moving your score in the right direction. Set up automatic payments to avoid missing due dates and make a plan to pay off your balances.
Avoid interest charges. Credit cards are useful tools, but only if you aren't paying interest to use them. Credit cards tend to have double-digit interest rates, making them one of the most expensive kinds of debt. According to a new NerdWallet study, the average student accrues $569 in interest on credit card debt over four years of college by making only minimum payments. Limit spending to what you can afford to pay off each month so that you don't get into credit card debt.
If you do get into debt, there are ways to minimize interest costs. Pay as much as you reasonably can above the minimum payment to pay the credit card off as quickly as possible. And make multiple payments each month; interest accrues on the average daily balance, so anything you can do to lower the balance will help.
Get more smart money moves – straight to your inbox
Sign up and we'll send you Nerdy articles about the money topics that matter most to you along with other ways to help you get more from your money.