A Caution Flag for NASCAR Credit Card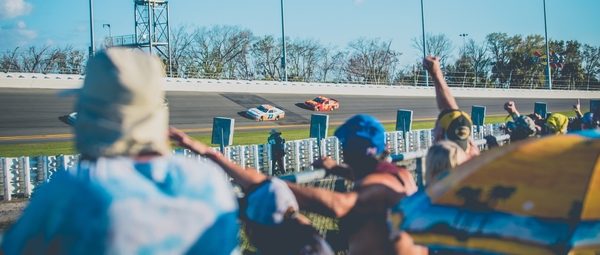 Hey race fans, thinking about a NASCAR credit card? Be warned. The issuer of the official NASCAR card, Credit One Bank, is the subject of over 5,000 complaints to the Consumer Financial Protection Bureau.
That puts Credit One in the top 1% of financial companies that consumers complain to the bureau about most, NerdWallet found.
According to the complaints, Credit One often takes a week to credit customers' payments, and it has charged late fees even when payments were made on time.
William Venable told the Missouri Attorney General that Credit One charged him a $75 annual fee along with a $25 late fee before he even got his first bill. He says he paid his account in full but the company still dinged his credit.
Venable's 2016 complaint said he tried to cancel the card after learning about the annual fee, which he didn't see disclosed in his application.
Consumers say they've also had trouble making payments online, forcing them to pay by phone and incur additional charges, the complaints say.
Our review of complaints about Credit One filed to the CFPB and state regulators also found many consumers with billing disputes and difficulty closing accounts.
Credit One didn't respond to our requests for comment.
The Nevada-based company caters to people trying to rebuild credit. It is owned by Sherman Financial Group, a multibillion-dollar global investment company.
The bank, which also issues other credit cards, is the subject of at least 5,300 complaints to the CFPB. But those complaints don't appear in a public complaint database the bureau set up to help consumers — all because of a quirk in the agency's rules.
NerdWallet found the hidden complaints by filing a Freedom of Information Act request.
Credit One had over $5.8 billion in outstanding balances last year, up 23% from 2016, according to the Nilson Report, which tracks the consumer payment industry. That was the largest balance increase of any major credit card company, the publication found.