How Equifax Credit Lock Compares to Competitors
Equifax offers a free credit lock service. Here's how to weigh it against a credit freeze and other credit lock apps.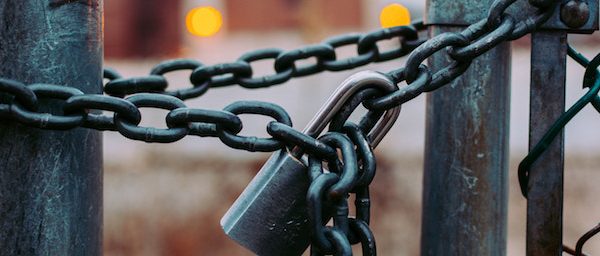 Many or all of the products featured here are from our partners who compensate us. This influences which products we write about and where and how the product appears on a page. However, this does not influence our evaluations. Our opinions are our own. Here is a list of our partners and here's how we make money.
Equifax's "Lock & Alert" feature — launched after its 2017 data breach — lets users simply click or swipe to lock and unlock their credit reports.
All three major credit bureaus now offer credit lock products, but a credit freeze may still be the better option for consumers. Federal law now makes placing and lifting freezes free for consumers. Before, there was a patchwork of state laws and varying fees. Equifax's product differs from the other two bureaus' offerings in that its customer agreement does not contain an arbitration clause or class-action waiver, in which consumers give up some consumer rights.
Does using Equifax's free credit lock service or a competitor's product make sense for you? The choice may depend on the effort required and your willingness to try a new product or agree to terms set by credit bureaus.
Locking your credit vs. freezing
Locks and freezes both make your credit reports inaccessible to most people, with the goal of blocking anyone who might try to open fraudulent credit accounts in your name. If you want to apply for any sort of credit — say, a new credit card or auto loan — you'll have to unlock or unfreeze a report or reports during the application process.
"

With a lock, you do not need extra security like a personal identification number.

"
With a lock, the process of blocking and restoring access is simpler than with a freeze. A freeze, the strongest level of protection, requires a password-protected account with a credit bureau or a PIN. With a lock, you can instantly block or restore access to your credit via each bureau's app.
Equifax and TransUnion offer free credit locks, while Experian's lock is available as part of a paid bundled service.
Some things are the same with either a freeze or lock: You need to set it up at each credit bureau individually, you can still monitor your own credit report and score, and freezes and locks do not affect your score.
Credit lock: There may be a catch
There is one important difference between a lock and a freeze, says Chi Chi Wu, a staff attorney for the National Consumer Law Center. Credit freezes are governed by federal law. That means if something goes wrong — if a requested freeze wasn't placed or it was mistakenly lifted — a consumer may have legal recourse.
Locks would not fall under federal law, Wu says. And such products may fail. Service agreements for each bureau make it clear that the companies don't guarantee error-free operation or uninterrupted service.
The inconvenience associated with "thawing" a credit freeze is often cited as a disadvantage. But lifting a freeze may not be as difficult as it sounds. It can be done online.
Equifax credit lock vs. competitors
Each major bureau handles credit locks differently.
Equifax's lock is part of its attempt to regain trust with consumers after a data breach affecting nearly 148 million consumers — more than half the adult population in the U.S.
Equifax has said its service will always be free, and that the service agreement will never contain an arbitration clause or class-action waiver. That means you do not give up your right to sue the company or join a lawsuit if the lock fails.
TransUnion also offers a lock that is free, under its TrueIdentity brand, but it requires that users agree to receive targeted marketing materials. Its service agreement contains an arbitration clause and class-action waiver, which are widely considered not to be in consumers' best interests.
Experian only offers credit locks bundled with its identity theft or credit monitoring packages. Its IdentityWorks Plus membership option, the cheapest package at $9.99 per month, includes a credit lock. A 30-day free period means the first year would cost $109.89.
Experian's service agreement, like TransUnion's, contains an arbitration clause and a class-action waiver.
Should you get a credit lock?
If you want to lock your credit reports at all three bureaus, the cost would be nearly $110 per year — that covers the two free locks plus Experian's identity protection service. You would have unlimited opportunities to lock and unlock your credit reports.
If you opt to freeze instead, you would pay nothing. But you have to go to a password-protected account or keep up with a PIN. Or you can mix and match if you wish.
Wu, like many credit experts, freezes her credit reports, and NerdWallet recommends freezes for most consumers.
Either a freeze or a lock offers more protection than a fraud alert, which simply lets businesses know that applications in your name should receive extra scrutiny.