How Early Should You Be for an Interview?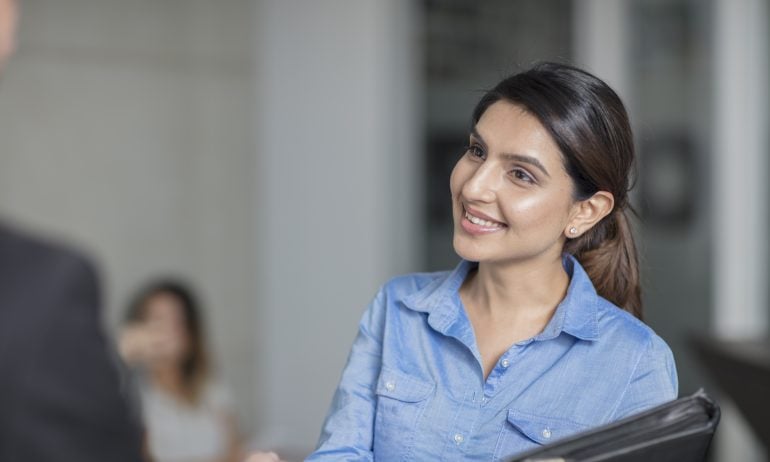 Many or all of the products featured here are from our partners who compensate us. This influences which products we write about and where and how the product appears on a page. However, this does not influence our evaluations. Our opinions are our own. Here is a list of our partners and here's how we make money.
How early — or late — you arrive to an interview is the first thing you communicate about your timeliness and respect, so it's something to take seriously.
As a general rule, experts recommend that you plan to arrive at a job interview 15 minutes early. On top of that time, they also recommended that you build a 15- to 20-minute cushion into your commute, to ensure that factors like traffic or construction don't keep you from arriving when you should.
So, if you have a 2 p.m. interview, plan to walk into the interview at 1:45 p.m. and leave home with enough time to arrive at the workplace by around 1:30 p.m.
"It's all about showing that you're responsible," says Michael Steinitz, senior executive director of professional talent solutions at Robert Half, a human resources consulting firm.
Money management made easy
NerdWallet tracks your income, bills, and shows you ways to save more.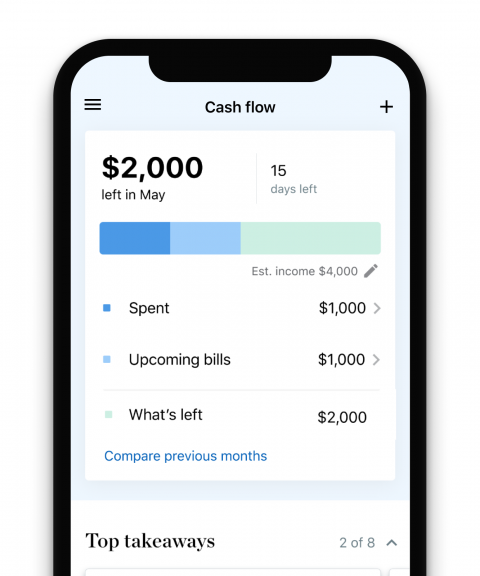 After arriving early, you may want to wait a few minutes before checking in for the interview. It's best not to show up more than 15 minutes early to an interview, according to HuffPost. You don't want employees or the hiring manager to feel like they have to entertain you beforehand. If you have time to spare, you can run through any last-minute prep in your car, at a nearby coffee shop or in the building's lobby. Or explore the surrounding area.
If you're running late, call the hiring manager or the person conducting your interview as soon as possible with your estimated arrival time. Apologize sincerely, briefly explain what happened and ask about next steps. Do they still want you to come if you'll be 15 minutes — or an hour — late? If not, humbly request to reschedule.
Aim to commute to the interview site a few days beforehand. It'll help you get familiar with the route and work through any wonky directions that might otherwise delay you on the big day.
How early should you join a video interview?
For virtual interviews, Steinitz recommends opening the teleconference software you're using at least five minutes before the interview starts. That way, you can test out your tech, make sure your microphone works and check your internet connection.
And if you're having technical issues that prevent you from joining on time, Steinitz says it's best to email your interviewer ASAP to let them know what's going on. Stuff happens; just be as communicative and punctual as possible and show how much you care about this interview.
"You just want to show that being late is not your habit," Steinitz says. "Your habit is to be punctual and professional."