Laid Off? Take These Steps to Get Help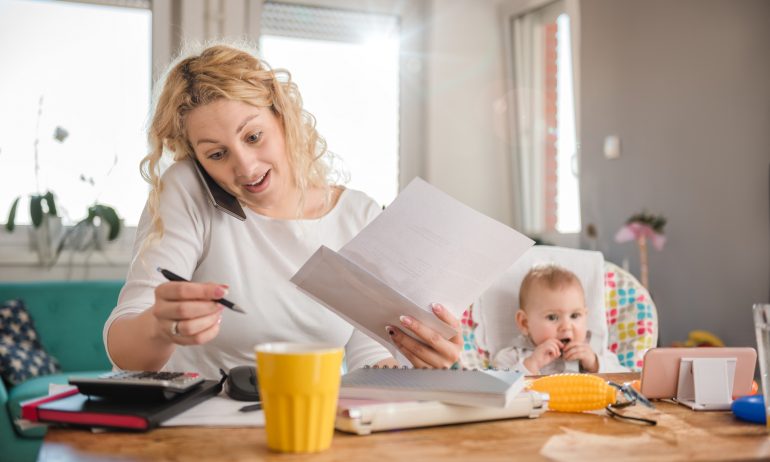 Many or all of the products featured here are from our partners who compensate us. This may influence which products we write about and where and how the product appears on a page. However, this does not influence our evaluations. Our opinions are our own. Here is a list of our partners and here's how we make money.
Losing your job is stressful under normal circumstances, but during a global pandemic things can seem especially bleak. Meanwhile, you still need to put food on the table, a roof over your head and manage other financial obligations.
While it may feel like everything is out of your control, there are steps you can take to manage your finances and programs in place to help you keep your head above water.
Step 1: Apply for unemployment benefits
Be warned: State unemployment offices are overwhelmed by this year's dramatic rise in claims. It may take several attempts to file your claim via phone or online, and benefits could be delayed as state agencies try to keep up with demand.
Your state unemployment office's Facebook and Twitter accounts can also be great resources for updates and guidance as it is available.
Step 2: Contact your banks and lenders
"Contact any company you pay regularly and see if they can waive or reduce fees for a while," says Tara Unverzagt, a financial planner and founder of South Bay Financial Partners in California.
Be proactive and ask for the help. It may help to state specifically if you are financially impacted by the coronavirus. Many financial institutions announced deferred payments on personal loans, auto loans, home loans and credit cards; it pays to check whether help is being offered to those who were laid off or are sick and can't work.
Federal student loan borrowers have some wiggle room. The government has automatically suspended payments on most federal student loans until Dec. 31. Borrowers will not be charged interest during this time and do not need to do anything to suspend or restart their payments. If you have a private student loan, contact your lender to ask about emergency relief.
Suspending payments can help free up cash for the things you can't delay, like food and possibly rent.
Step 3: Triage your finances
Cut out any nonessential spending for the time being. That may mean canceling or suspending gym memberships and subscription services, and even paring down your cable package. You can tap free resources to keep you entertained during this period of unemployment and social distancing.
Remember that these cuts are temporary. The goal here is to free up as much room in your budget as possible for the things that can't be paused.
Money wins start with game plans
Find ways to save money with your cash, cards, and bank accounts all in one place.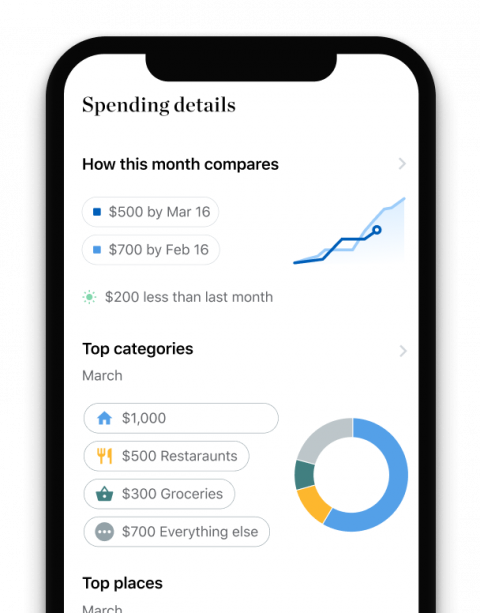 Step 4: Tap into community resources
Communities are pulling together to help those hardest hit by the pandemic. Now is the time to take advantage of those resources.
For instance, many school districts are providing nutrition support for students even during remote or hybrid school year plans. Check your local district to see if there is a meal-pickup program. Community kitchens and food pantries are another source of help.
For a comprehensive list of social services and other sources of help, visit 211.org or call 211 from any phone.
Step 5: Apply for short-term help, if you need it
Some banks and credit unions are offering emergency loans to help cover the gap between the time you're laid off and when unemployment checks come in or you are able to return to work. These loans are typically for a few thousand dollars, maximum, with no payments for 60 to 90 days.
Step 6:
Be strategic with your money
If you find yourself unable to cover all your expenses, be aware of how to pay bills strategically in order to limit damage to your finances.
Tap your emergency fund if you have one — that's what it's for — and you may need to relax your rules about using credit cards. You can work on rebuilding your emergency fund and paying down debt after you find your next job.