Don't Get a New Credit Card When You're Applying for a Mortgage
A new card can affect your credit score, which plays a big role in getting a loan and the interest rate you'll pay.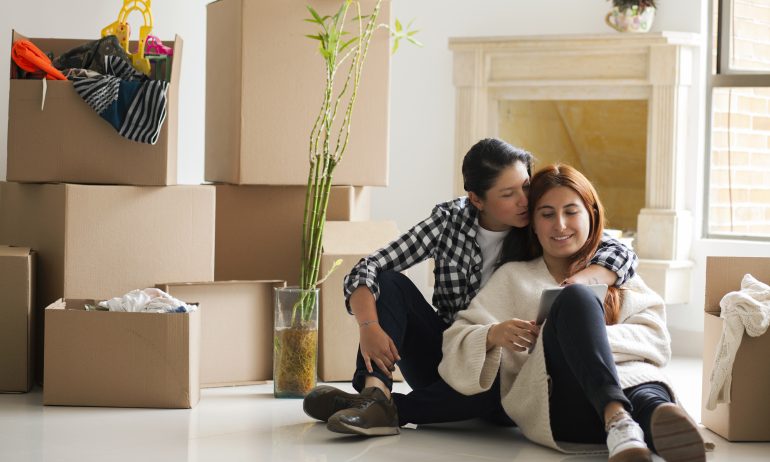 Many or all of the products featured here are from our partners who compensate us. This influences which products we write about and where and how the product appears on a page. However, this does not influence our evaluations. Our opinions are our own. Here is a list of our partners and here's how we make money.
Buying a home involves a mortgage application process, which can be lengthy and includes an extensive credit review. One small misstep — like applying for a new credit card — could complicate your homeownership plans.
Here's what you should know.
Get score change notifications
See your free score anytime, get notified when it changes, and build it with personalized insights.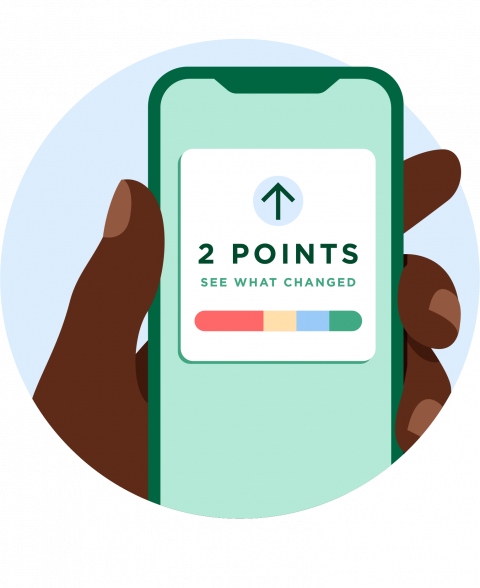 What mortgage lenders look for
First-time homebuyers are often surprised that qualifying for a mortgage is much more difficult than qualifying for other types of loans. Home loans are typically large, so they represent a big risk for the lender. To play it as safe as possible, banks do a lot of digging into borrowers' finances. This usually includes:
Verifying your employment and income (you'll likely need to provide supporting documentation for both).
To get approved for a mortgage at a good rate, you'll need to present the best possible picture of your financial standing. You'll also need to keep your financial standing steady between your initial application and finalizing of all the documents, which could take a month or more.
A new credit card application could interfere with the process
"It's a delicate set of equations that determines the amount you can afford to borrow," says Karrina Brown, an associate broker at Northern Virginia real estate services firm RE/MAX Executives. A big part of that calculation is your credit score, which can be negatively affected by new credit applications.
Brown confirmed that prospective homebuyers should avoid new credit card applications. "Credit score would be one reason that you wouldn't want to take the risk," she says.
Applications can hurt your score, too, because each one can take a few points off your score. A lot of applications in a short time can add up to a lot of damage.
This should be of particular concern to credit card "churners." Churners frequently open and close new cards to take advantage of discounts or limited-time promotions. Although most have good credit and may not be in danger of getting denied for a mortgage altogether, their hobby could translate to paying higher rates.
"Churning cards could affect your scores by 100 points or more," Dan Green, publisher of online mortgage information source TheMortgageReports.com, says. He estimates that could bump up the rate you get by as much as a percentage point.
That might not sound like much, but it can add up to big costs over the course of a 30-year loan. "Opening a store credit card may save you 10% today," Green says, "but, long term, it could cost you thousands."
When you apply for a credit product that involves a hard inquiry on your credit, you may get an influx of marketing messages from lenders. This happens because credit bureaus sell marketing lists triggered by hard inquiries. But you can opt out, either permanently or for five years. Visit OptOutPreScreen, a service of credit bureaus Equifax, Experian, TransUnion and Innovis, or call 888-567-8688. The bureaus say your request will be effective within five days. Note that you may still receive marketing offers from lenders that use other sources. Opting out does not affect your credit score or your ability to apply for credit or insurance.
Applied for a card before closing? Don't panic
If you're trying to get a mortgage and just applied for a new credit card, you haven't necessarily ruined your chances of getting a home loan.
"Every loan, borrower and situation is different, and creditworthiness isn't determined based on a single factor," says Craig Coffey, former head of marketing and eBusiness for Wells Fargo Home Mortgage. "Rather, we look at a person's entire credit profile to determine their willingness and ability to repay a loan."
What's more, you may be able to work with your lender to explain a recent change to your credit profile. "For all borrowers … we expect they will be able to explain credit issues to the underwriter as well as provide additional support documenting ability to repay," Coffey says. This means your new credit card application probably isn't a dealbreaker if the rest of your financial picture is sound.
A final word of caution, though: Don't add any charges to the card when it arrives. This could drive up your debt-to-income ratio, which is another important metric that affects your ability to qualify for a home loan (see above). Again, the fewer changes you make to your personal finances until your mortgage is secured, the better.