5 Myths About Whole Life Insurance
Whole life insurance is complex, and misunderstanding can be costly. Don't let these myths lead you into a mistake.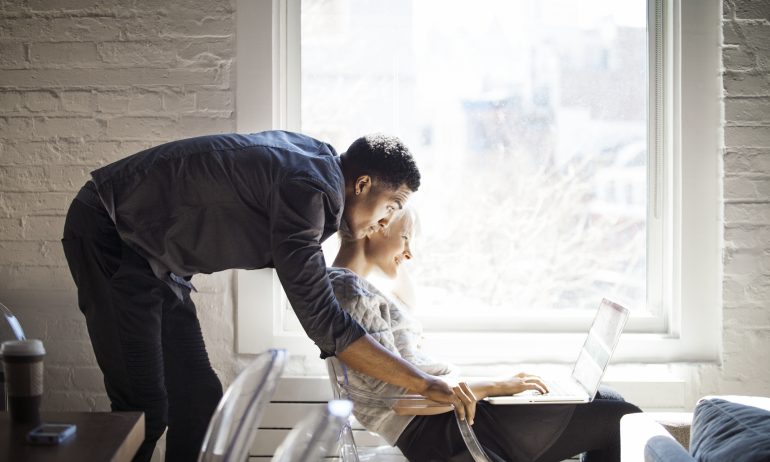 Many or all of the products featured here are from our partners who compensate us. This may influence which products we write about and where and how the product appears on a page. However, this does not influence our evaluations. Our opinions are our own. Here is a list of our partners and here's how we make money.
When you buy whole life insurance, you're getting life insurance protection for as long as you live.
The types of life insurance can be broken into two main groups: term life and permanent life. Whole life insurance is a type of permanent life insurance and has a cash value component that builds value over time from interest. A portion of your payments each year goes into this cash account, and the money grows tax-deferred. With whole life insurance, the rate of return on the policy's cash value is also guaranteed.
But it's still a complex product with plenty of room for misconceptions by buyers, which can lead to expensive mistakes.
Here are five myths about whole life insurance and the facts you should know.
Myth 1: Whole life insurance is an investment like any other
Some life insurance agents tout whole life insurance as a good investment to diversify a financial portfolio. But the primary reason for buying life insurance is for the death benefit payout to your beneficiaries, says certified financial planner Guy Baker of Wealth Teams Solutions in Irvine, California.
"Although it does have some interesting investment features, first and foremost, you buy it for the death benefit," he says.
When you buy a whole life policy, part of your premium goes to fund the death benefit, and part goes into a cash value account that accrues over time. When agents talk about whole life as an investment, they're generally referring to this cash value account, which generates a minimum guaranteed return, currently around 2.5% a year.
Some people use permanent life insurance as a way to fund additional retirement savings. Under this approach, you borrow against the cash value account and use the money to pay for living expenses. Experts say you should do this only if you've maxed out other retirement-savings accounts, such as your 401(k) and IRA.
Don't let an agent persuade you to use whole life insurance as an investment without understanding the risks and costs. If you don't need life insurance and if you haven't maxed out other retirement accounts, using life insurance to fund retirement probably isn't a good idea.
If you only need life insurance while your kids are growing up or while you're paying a mortgage, buy term life insurance to cover you during those years. Then pour as much money as you can into your retirement savings at work or an IRA.
Myth 2: Whole life insurance pays out only when the insured person dies
We often think of a life insurance payout as the money the insurance company sends after the insured person dies. But sometimes you can access the money before death.
A whole life insurance policy that includes "accelerated death benefits" allows the policy owner to take all or some of the payout, called the death benefit, if the insured person becomes terminally ill. A similar feature called a chronic illness rider lets the policy owner access the life insurance money early if the insured person develops a serious chronic illness or condition. When the insured person dies, the money that was withdrawn early is deducted from the final payment to beneficiaries.
Accelerated benefits and chronic illness riders usually are available at no charge or for a small fee.
Myth 3: You can borrow from the cash value portion for free
A cash value loan is tax-free as long as the total amount you take is less than the premiums you've paid. But it's not free money. The insurance company will charge interest on that loan, and the interest will continue to accrue until you repay it.
Here's the rub: If you die before you've repaid all the money, the life insurance payout will be reduced by the unpaid amount. This would leave your loved ones without the full amount you originally intended to pass on.
Myth 4: The beneficiary gets the policy's death benefit plus its cash value
Here's something that confuses many buyers of whole life insurance: When you die, your policy's cash value account goes back to the life insurance company. Your beneficiary will receive only the policy's death benefit, often called the face value.
Some insurers offer products that pay both amounts to your beneficiaries, but they cost more.
Myth 5: With whole life, you don't need to worry about a medical exam
Indeed, some life insurance policies don't require you to take a medical exam. They are called simplified-issue and guaranteed-issue whole life policies and are often marketed to people age 50 and older to pay for funerals and other "final expenses."
But these no-exam life insurance policies offer relatively small payouts, usually less than $50,000. And there's another catch: If you die within the first few years of a guaranteed-issue policy, your beneficiaries won't get the full payout.
Under some policies, if you die in the first year or two, your beneficiary will only get the money you paid in premiums, plus some interest or a small percentage of the total death benefit. On others, the percentage of payout is gradually increased each year the policy is in force. It may take three or more years before the policy pays the full amount to your beneficiaries.
Considering the relatively low payout, these policies are considerably more expensive than standard policies that require you to answer health questions and take a medical exam.
Find the right life insurance plan for you
Make sure you and your loved ones are covered - compare customized life insurance quotes from our partners.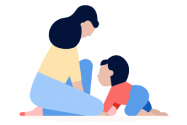 Buying the right life insurance policy
If you think you need permanent life insurance, such as whole life, talk to a financial advisor to understand your options.
Get more smart money moves – straight to your inbox
Sign up and we'll send you Nerdy articles about the money topics that matter most to you along with other ways to help you get more from your money.