5 Ways Car Ads Lie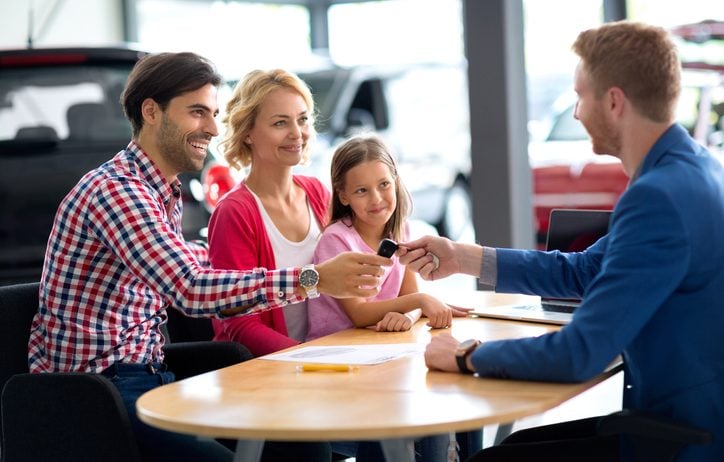 Many or all of the products featured here are from our partners who compensate us. This influences which products we write about and where and how the product appears on a page. However, this does not influence our evaluations. Our opinions are our own. Here is a list of our partners and here's how we make money.
When it comes to car ads, there's little truth in advertising. However, that little bit of truth could make you a smarter car shopper. So it's important to separate fact from fiction when shopping for a new car.
To help you see through the hype, I contacted two colleagues and drew on experience from my time as a car salesman. Together, we've listed the five fibs we see most often in television and print auto ads.
1. Ridiculously low lease payments
These days, it seems you can lease any car for $199 — or even much less — per month. But Jim Dykstra, a former car dealer who created the subscription car-buying site Vinadvisor.net, says a low payment sometimes just means you're getting less.
Case in point: included mileage. "You need to understand the value of miles before you race down to the dealership," he says. "The difference between a lease calculated at 10,000 miles per year and 15,000 miles per year can be up to $50 a month."
Advertised lease payments might also omit taxes and fees, Dykstra says. In many states, the sales tax plus the dealer and registry fees can increase the lease payment by more than 10%.
This is my personal favorite, because you could theoretically lease a Ferrari for $199 per month if — and this is a huge if — you paid high enough drive-off fees. "Drive-off fees" is a leasing term for the amount of money you pay up front to cruise off the lot. For example, many dealerships advertise the Audi A4 for a monthly payment of $350. This probably doesn't include the tax and fees, as Dykstra points out, and you'll have to plunk down $3,500 to qualify for this low payment.
Down payments make sense when you'll eventually own the car, but when leasing a car, it's the opposite. Instead, make a drive-off payment of $1,000 or less. Your monthly lease payment will be higher, but you'll preserve your cash flow. Use a car lease calculator to see how your down payment amount changes your monthly payment.
3. Show one car, price another
"A classic game that car ads like to play is showing the most decked out, fully loaded, top trim level of a model but [advertising] it for the price of the base model," says automotive reporter Jaclyn Trop. "In reality, the prices can differ by thousands of dollars."
When shopping, she suggests, you should review the equipment included with each trim level — typically base, sport and luxury — and buy only features you know you'll use.
4. The case of the disappearing "ad car"
Carmakers equip one version of a car model at a strategic price so they can present an affordable-sounding figure. But Dykstra says dealers order few of these cars. "So lots of times, even if you wanted to buy the ad car that you saw online or on TV, those ad cars are few and far between," he says.
Here's a tipoff that the vehicle in the newspaper is an ad car: In small print, it will say, "1 at this price." And that one car is in the back of the lot blocked in by five other vehicles. When you ask to test drive it, the salesperson groans and recommends you drive a different — make that more expensive — model.
5. Incentives — but not for you
You're reading the newspaper when you see an ad for the car you want at an unbelievably low price. You think there must be a catch — and you're right. Above the advertised price, you'll usually find a note that the company has factored in cash incentives, but you probably won't qualify for these. Dealers will often extend hefty loyalty bonuses to those who buy the same make of car, so unless you're sticking with the same brand, you're out of luck.
Auto loans from our partners


Get more smart money moves – straight to your inbox
Sign up and we'll send you Nerdy articles about the money topics that matter most to you along with other ways to help you get more from your money.