7 Steps to Getting a Great Auto Lease Deal
Getting a great lease is a matter of choosing a car that holds its value and leveraging information about lease specials and the vehicle's true market value.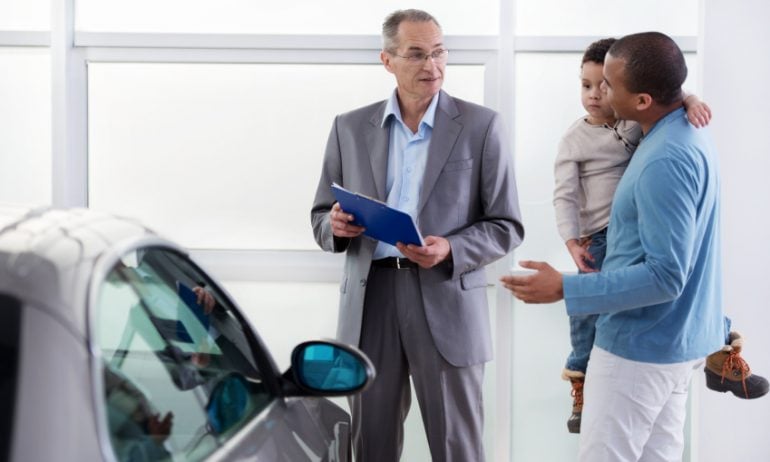 Many or all of the products featured here are from our partners who compensate us. This may influence which products we write about and where and how the product appears on a page. However, this does not influence our evaluations. Our opinions are our own. Here is a list of our partners and here's how we make money.
Even veteran car buyers can be confused when it comes to the best way to lease a car. The terminology is mystifying, and it's hard to know what the monthly payment should be or what parts of the lease deal are negotiable.
Leasing is really just another way of financing a car and it is becoming increasingly popular: Almost one of every three new cars leaving the dealership is leased. It can be a great alternative for some people depending on their needs and lifestyle.
1. Choose cars that hold their value
When you lease a vehicle you are paying for its depreciation, plus interest, tax and some fees. So if you choose a car that holds its value, or depreciates less, your lease payment will be lower.
In lease-speak, a car with good resale value has a strong "residual value." This means the residual — the amount that's left — is still high when your lease term is over. Many car websites and magazines publish annual lists of good lease cars. Search for "best residual values." Some cars have a three-year residual value of only 45%, while Kelley Blue Book's Best Resale Value award went to the 2016 Toyota Tacoma with a residual value of 72.9%.
2. Check leasing specials
When a car isn't selling quickly enough, the manufacturer might advertise special leasing offers to move the metal. These widely advertised deals provide a low monthly payment by tweaking the leasing formula in one of a number of ways, such as offering a low interest rate. To see if it really is a good deal, make sure it doesn't allow less than 12,000 miles or require a high down payment — or, in lease-speak: "drive-off fees."
Using a pricing website, such as Kelley Blue Book, Edmunds.com or the National Automobile Dealers Association, find the fair market value sales price for the car you want to lease and its invoice price. The invoice price is roughly what the dealer paid for the car and it represents the lowest price you are likely to find. On some models, however, there are many factors — such as customer cash rebates — which could allow the dealer to price the car even lower than invoice.
4. Get quotes from dealers
Now that you have a target sales price, contact several dealers, either through the internet department or by requesting a quote directly through the dealership's website. In your email, ask if they have the car you want in stock and ask for their best sales price. At this point, don't mention that you are planning to lease — you want only a sales price.
Even though you have requested quotes for the same car from different dealers, it might be confusing to try to compare them. This might be because the car a dealer has in stock has different options. For example, one car might be selling for $23,000, while another car is selling for $24,000 but is actually a better deal because it has upgraded features, such as leather seats.
An easy way to spot your best deal is to look at how much the dealer is charging over the invoice price. Even though the total price is changing, the relationship to the invoice price reveals the best deal. For example, one car might be selling for $23,000, but its invoice price is $22,000, so it's selling for $1,000 over invoice. The other car, selling for $24,000, has an invoice price of $23,500, meaning that it is selling for $500 over invoice.
6. Ask for lease payments
Pick the car with the best sales price, and the color and options you want, and get back in touch with the salesperson who gave you the quote. Tell him you've decided to lease the car. Ask him to give you lease payments at the sales price he quoted.
Now, this is very important: Make sure to set the terms. Tell the salesperson you want a 36-month lease, with 12,000 miles and $1,000 in drive-off fees. Also, ask him to tell you the interest rate the lease is based on. In lease-speak, the interest rate is called the lease factor or money factor. (Hint: Use a lease calculator to see how your monthly payment changes depending on the sale price, lease factor and other lease terms.)
Assuming the monthly payments fit into your budget, you are just about ready to agree to the deal. Before you do, ask your salesperson to deliver the car to you rather than picking it up at the dealership. In this way, you avoid waiting around the dealership and getting upsells in the finance and insurance office. Dealerships would rather not deliver cars, but if you make your acceptance of the lease deal conditional on the delivery of the car, it might persuade them to make an exception.
Whether you do the deal at home or at the dealership, make sure the contract matches your agreed-upon sales price and terms (length of the lease and mileage). In addition, most contracts will include an acquisition fee and many also call for a disposition fee. Security fees are becoming rare. Also, verify that the lease contract includes GAP insurance.
If it all looks good, sign the documents, give the dealer your check for your drive-off fees, and make sure you have insurance on the car. Over the three years of the lease, remember that you don't own this car. Have all the required maintenance performed and take especially good care of it so you can avoid penalties for excess wear and tear when you turn it in.
Get more smart money moves – straight to your inbox
Sign up and we'll send you Nerdy articles about the money topics that matter most to you along with other ways to help you get more from your money.