What's the Average Car Payment Per Month?
The average monthly car payment is $726 for new cars and $533 for used. Several factors determine your payment.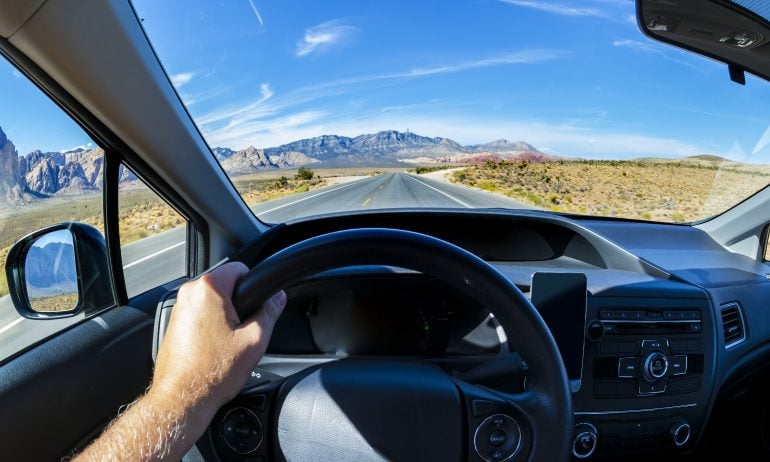 Many or all of the products featured here are from our partners who compensate us. This influences which products we write about and where and how the product appears on a page. However, this does not influence our evaluations. Our opinions are our own. Here is a list of our partners and here's how we make money.
The average monthly car loan payment in the U.S. is $726 for new vehicles and $533 for used ones originated in the third quarter of 2023, according to credit reporting agency Experian.
It's worth noting that some recent reports from other industry analysts place the average car payment for new and used vehicles even higher. In its Sept. 2023 Industry Insights and Sales Forecast Call, data company Cox Automotive reported the average monthly payment for new cars as $770, with used car average payments at $592.
When you're buying a car, it's helpful to use the average car payment amount as a benchmark, but your actual car payment per month is determined by several different factors.
What determines your monthly car payment?
Here's a look at what contributes to the total amount of a car loan payment. Some of these factors are within a borrower's control more than others.
Loan amount. The amount you borrow is based on the sale price of the car you choose, minus any down payment or trade-in credit. This is the principal portion of a monthly car payment.

Interest rate. Interest is the percentage you pay on top of the principal to borrow money. Lenders consider factors like your credit score, debt and income to set your interest rate, which will vary by lender. When comparing lender rates, use the annual percentage rate, or APR, because it includes any lender fees.

Type of car you buy and where. Your choice of vehicle can also influence the interest rate you receive. For example, some lenders charge higher loan rates for used cars. If you purchase a car from a private seller, your rate may be even higher.

Length of the loan. Called the loan term, this is the number of months you have to pay off the loan. The most common loan terms are 24, 36, 48, 60, 72 and 84 months
To put it simply, your monthly auto loan payment is calculated at the beginning of your loan by dividing the total loan amount, including interest, by the number of months in the loan term.
Recent averages for factors that affect a car payment
While each car buyer's situation is different, the following numbers offer insight into the car-financing market in the third quarter of 2023.
Source: Experian Information Solutions based on VantageScore credit scoring.
Auto loans from our partners


How credit scores affect monthly car payments
Your credit score plays a significant role in what your car payment will be, because it's one of the biggest factors in determining your loan's interest rate. The lower your credit score, the higher your interest rate will be. The more interest that's included in your loan amount, the higher your monthly car payment will be.
If you get your free credit score, you can see what credit tier you fall into and the average monthly new and used car payment for borrowers in that tier. NerdWallet also provides the average car loan interest rate for your credit score.
Average monthly car payment by credit score
Average monthly payment, new car

Average monthly payment, used car

Source: Experian Information Solutions, 3rd quarter 2023.
How loan term affects your monthly car payment
Many car buyers choose a longer loan term to lower their monthly car payment. That's why the average car loan length is now nearly 70 months for both new and used cars. (NerdWallet recommends loan terms no longer than 60 months for new cars and 36 months for used cars, when possible.)
Stretching out the loan term to lower your car payment can cost you more in the long run, because cars tend to lose value over time. The recent car market has been unique with cars not depreciating as quickly, but in a normal market, cars lose around 20% to 30% of value in the first year. If you're still paying on your car in year five or six, you could reach a point of being upside-down on your car loan, which means you would owe more on the car than you could get when selling it.
Also, a longer loan term can cost you more money overall. For example, compare a $20,000 used car loan with an interest rate of 9% for terms of 36 and 60 months. With the 60-month loan, the borrower would pay an extra $2,000 in interest over the life of the loan.
Estimating your car payment
Average car loan statistics give you an idea of what to expect in the current car market, but your personal numbers will likely be different. Your actual car payment could be much higher, or much lower, than the average car payment per month reported by car and credit companies.
A good way to estimate what your car payment will be is to use our auto loan calculator. Input your own values for car price, trade-in amount, down payment, interest rate and loan term to see an estimated monthly car payment. Using an auto loan calculator is especially helpful if you're comparing loan offers from different lenders.
A calculator can also help you set a maximum vehicle price and interest rate to arrive at a car payment you can afford. A good rule of thumb is to spend no more than 10% of your take-home pay on a car loan payment when possible.
Get more smart money moves – straight to your inbox
Sign up and we'll send you Nerdy articles about the money topics that matter most to you along with other ways to help you get more from your money.