What's the Average Monthly Car Payment?
The average monthly car payment is $644 for new cars and $488 for used. Several factors determine your payment.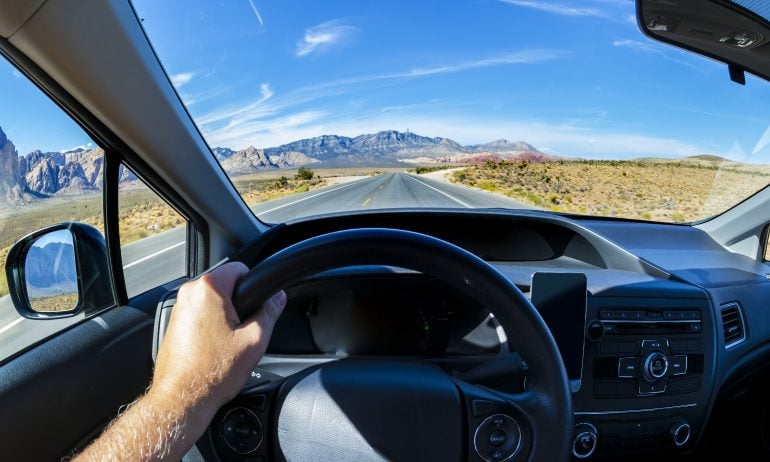 Many or all of the products featured here are from our partners who compensate us. This may influence which products we write about and where and how the product appears on a page. However, this does not influence our evaluations. Our opinions are our own. Here is a list of our partners and here's how we make money.
The average monthly car loan payment in the U.S. was $644 for new vehicles and $488 for used ones originated in the fourth quarter of 2021, according to credit reporting agency Experian.
While it's helpful to use average car loan payments as a benchmark, your actual car loan payment is determined by several factors. Let's take a look at the factors that contribute to the amount of your car loan payment. (To learn about lease payments, see NerdWallet's car lease calculator.)
What's in a monthly car payment?
Monthly car loan payments depend on these factors:
The loan amount: based on the sale price of the car, minus a down payment or trade-in credit.

The interest rate: based on the borrower's credit score and included in the annual percentage rate, or APR, which also includes any lender fees.

The length of the loan: how long you have to pay off the loan.

Whether the car is new or used: interest rates on new cars tend to be lower.
Here are some average numbers in the car-financing market in the fourth quarter of 2021.
Source: Experian Information Solutions
Car payments and credit scores
Your credit score plays a role in what your car payment will be, because it affects the interest rate you will receive. The lower your credit score, the higher your interest rate will be and the more you'll pay on top of the loan amount, resulting in a higher monthly car payment.
If you know your credit score, you can see the average monthly payment among borrowers in your credit tier. You can also consider the average car loan interest rate for your credit score.
Average monthly payment, new car

Average monthly payment, used car

Source: Experian Information Solutions
Because credit score and rate are just part of the equation, your actual monthly car payment will most likely be different. You can use our car payment calculator for a better estimate of your monthly payment based on values you input.
The impact of a longer loan term
Choosing a longer loan term can help lower your monthly car payment, but it can also be risky. Because cars lose value quickly, you could end up upside-down on the loan, meaning you owe more than the value of your car. (Typically, NerdWallet recommends loan terms of no longer than 60 months for new cars and 36 months for used cars.)
Also, a longer loan can lower your monthly payment, but it can cost you quite a bit more money overall. For example, take a $20,000 used car loan with an interest rate of 9%. (Keep in mind, in reality, your rate will most likely be different for different terms.) Here's what monthly payments and total interest paid would look like with two different terms at the same rate over the life of the loan:
Estimating your car payment amount
The best way to estimate what your car payment might be is to check your credit and then use our auto loan calculator. Nerdwallet recommends that you should spend no more than 10% of your take-home pay on a car loan payment. When you know that amount, you can use our car affordability calculator to determine the total amount you can afford to borrow for your car loan.