What You Can (and Can't) Learn From the Average Car Payment
The average monthly payment is $577 for new cars and $413 for used cars. That has little to do with yours.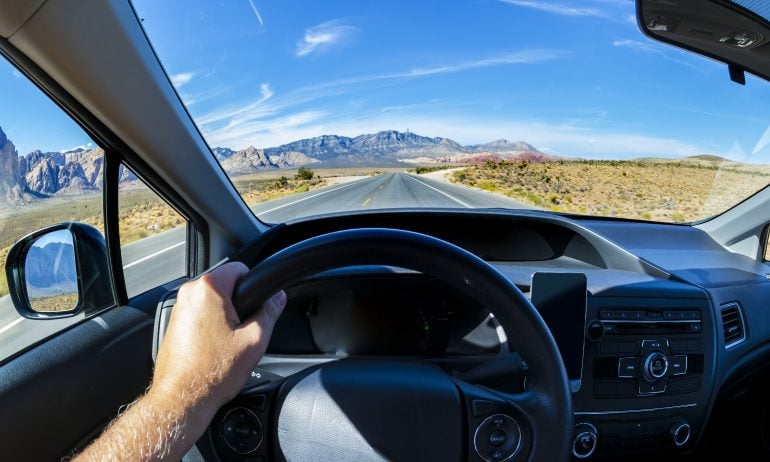 Many or all of the products featured here are from our partners who compensate us. This may influence which products we write about and where and how the product appears on a page. However, this does not influence our evaluations. Our opinions are our own. Here is a list of our partners and here's how we make money.
The average monthly car payment reveals some interesting aspects of the auto financing market, but figuring out what your own payment will be requires a more personalized approach.
The average monthly car loan payment in the U.S. was $577 for new vehicles and $413 for used ones originated in the first quarter of 2021, according to credit reporting agency Experian. The average lease payment was $469.
Let's dig a bit deeper into the data and the factors behind auto loan payments to give you a better sense of what you can expect. (To learn about lease payments, see NerdWallet's car lease calculator.)
What's in a monthly car payment?
Monthly car loan payments depend on these factors:
The loan amount: based on the sale price of the car, minus a down payment or trade-in credit.

The interest rate: based on the borrower's credit score and included in the annual percentage rate, or APR, which represents the cost of borrowing money.

The length of the loan: how long you have to pay off the loan.

Whether the car is new or used: interest rates on new cars tend to be lower.
Here are the average numbers in the car-financing market in the first quarter of 2021.
Source: Experian Information Solutions
Although the average car payment is significantly lower for used cars, the average interest rate is much higher, at 8.70% compared with 4.12%. That's partly because new car loans have some of the lowest interest rates available and because, on average, the credit scores of used car buyers are lower.
Car payments and credit scores
The table above provides a snapshot of the entire car-financing market, but we can slice the data further and look at average monthly car payments by credit score. If you know your credit score, you can see the average payment among borrowers in your credit tier.
Average monthly payment, new car

Average monthly payment, used car

Source: Experian Information Solutions
Of course, this still doesn't tell you what your payment might be, because credit score is one of many factors used in setting loan terms. Instead, it underscores that your car payment is just one way to think about auto financing costs.
Consider that the lower your credit score, the higher your interest rate will be and the more you'll pay on top of the loan amount. So compared with borrowers in the higher credit tiers, people in the lower credit score ranges pay a higher proportion of interest.
Take, for example, the prime and nonprime credit tiers. The average used car payment differs by less than $20, but the average used car interest rate for prime borrowers is just under 6%, compared to more than 10% for nonprime borrowers.
It's possible to knock a few percentage points off your rate — and save hundreds of dollars — by improving your credit before you shop for auto loans. But interest rates vary widely, so no matter what your credit score, it's smart to shop around for the best rate.
The impact of a longer loan term
Choosing a longer term on your loan can help lower your monthly payment, but it can also be risky. It might make you upside-down on the loan, meaning you could owe more than the value of your car. (Typically, NerdWallet recommends loan terms of no longer than 60 months for new cars and 36 months for used cars.)
A longer loan can also cost you quite a bit more money overall. For example, take a $20,000 used car loan with an interest rate of 9%. Here's what monthly payments and total interest paid would look like with two different terms:
In real life, you might be offered different APRs for different loan terms, so it's smart to run the numbers through an auto loan calculator. You'll be able to compare loan terms to see how the monthly payments and total interest change.
Same payment, two different loans
As you can see, the problem with using an average car payment as a benchmark is that it doesn't tell you how much you'd actually pay for a car.
Two people could have the same payment but have very different loans — and car costs. Take the following loans, for example, which both result in a monthly payment of $372.
In this instance, on top of a larger loan amount, the person with the longer term and higher interest rate is spending $3,429 more than the other for financing. This is why it's critical to consider both the purchase price and the financing costs when determining how much car you can afford.
Estimating your car payment
The best way to estimate what your payment might be is to check your credit and then use an auto loan calculator. To get a ballpark figure, you can use an average APR based on your credit score from the table above. However, you won't know exactly what rate and loan amount you can qualify for until you apply for a car loan.