Buying a Car With No Down Payment
It's possible to buy a car with zero down payment, but weigh the pros and cons.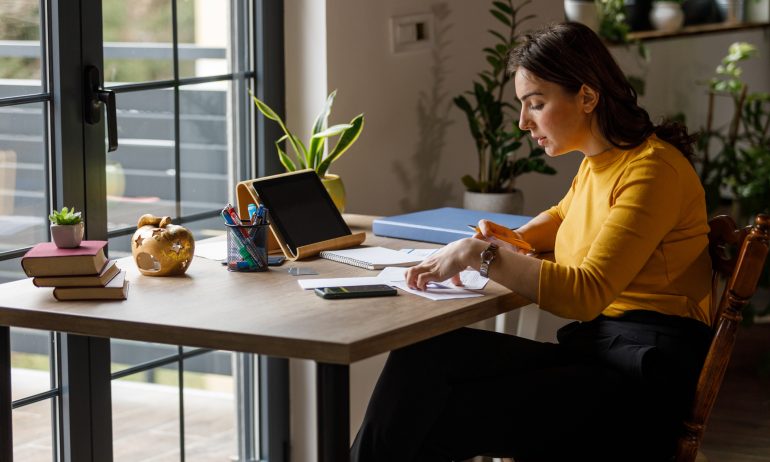 Many or all of the products featured here are from our partners who compensate us. This influences which products we write about and where and how the product appears on a page. However, this does not influence our evaluations. Our opinions are our own. Here is a list of our partners and here's how we make money.
If you don't have enough cash for a car down payment (a percentage of a car's price paid upfront), you may be able to finance a car with no money down. Also, there are ways to make a down payment without needing actual cash.
NerdWallet's normal recommendation for a car down payment is at least 20% of a new car's purchase price and 10% for a used car, but many people do buy cars with less down or nothing at all.
In the past few years, car prices have skyrocketed, making it more of a stretch to put down the recommended amount. As of May 2023, the average transaction price of a new car was $48,528 and the average listing price for used cars was $27,256. These prices equate to recommended down payments of $9,700 and $2,700.
Auto loans from our partners


Options for buying a car with no money down
If you have good or excellent credit and a history of making car payments on time, you likely won't be required to make a down payment.
Borrowers with a lower credit score and no history of on-time payments are more likely to have a down payment requirement because lenders consider them to be at higher risk of defaulting on a car loan. If you fall into the need-a-down-payment group and don't have cash to put down, here are a few strategies to try.
Opt for a less expensive car
If you lack cash, you may also need to roll the cost of sales tax, registration fee, title fee and dealership fees into the loan. As the amount you need to borrow grows, so does your risk to a lender. Reducing that risk with a less expensive car may help eliminate a down payment requirement or at least reduce the amount needed down.
A car down payment doesn't have to be all cash. It can include the value of any vehicle you have as a trade-in, or it can be the trade-in value alone. So it's a good idea to make sure you get the most out of a trade-in. Research the value of your trade-in using pricing guides like Edmunds or Kelley Blue Book. You might also get more by selling your car to an individual buyer instead of trading it in, as the former will give you more money to put down on a new car.
An auto loan co-signer is someone who takes responsibility for making missed payments or repaying an entire loan if the primary borrower doesn't. If you have a co-signer with a strong credit profile, you may be able to benefit from their good credit with no down payment and a lower interest rate.
It's an obvious strategy that isn't possible for everyone, but waiting to buy can give you time to save up more toward a down payment. It could also provide time for you to restore your credit, so you have no down payment requirement — or at least a lower one.
Some dealerships accept credit cards for a down payment, so that could be an option. Increasing credit card debt to pay for a down payment you don't have isn't ideal, but it could make sense in certain circumstances — for example, if it's the only way to get loan approval for a car you need to get to work.
Expect to be charged an additional fee if you use a credit card. Also, try to focus on paying off the credit card balance as soon as you can. Paying credit card interest on top of auto loan interest for a long period of time can be an expensive way to buy a car.
» MORE: Auto loan calculator: See how different down payment amounts affect your monthly car payment.
The downside to buying a car with no down payment
Getting a car with no money down is less expensive upfront, but it can result in a ripple effect that costs you more in the long run. The less money you put down, the more you have to finance. The higher your loan amount, the greater impact it has on the terms of your loan.
A car's loan-to-value ratio (LTV) is part of the calculation used to determine your interest rate. The more you borrow in comparison with a car's market value, the higher your LTV and the more a lender will lose if you don't pay the loan. Because there's more risk, lenders typically charge a higher interest rate if there's a high LTV.
The higher your interest rate and loan amount, the more your monthly car payment will be. To make the car payment more manageable, you might be inclined to stretch the loan term to six or seven years (72-84 months), which puts you at risk of becoming upside down on the loan.
Being upside down is when you owe more on a car than it's worth. If you finance 100% of a car's price at the start and include fees in the loan, then you could already owe more than the car is worth before you even drive away. As the car's value declines, your amount of negative equity grows, which can create challenges if you want to sell or trade in the car later.
Put as much down on a car as you can
Even if you can't put 20% down on a new car or 10% on a used one, any amount down can be beneficial. For example, a 60-month, $35,000 new car loan with an interest rate of 7.5% and nothing down results in a monthly payment of $701.33. Making a 10% down payment of $3,500 lowers your monthly payment to $631.20.
As a general rule, every $1,000 you put down on a car reduces your monthly car payment by $15 to $18.
Also, reducing the amount you need to finance can result in a lower interest rate, less interest paid overall and an improved chance for loan approval.
If your financial situation improves later, you always have the option to pay a little extra on your monthly car payment. Even a small amount can help you to pay off the loan sooner and avoid becoming upside down.
Get more smart money moves – straight to your inbox
Sign up and we'll send you Nerdy articles about the money topics that matter most to you along with other ways to help you get more from your money.