Do I Need Auto Insurance to Buy a Car?
Car insurance isn't required to buy a vehicle, but you should consider getting it regardless.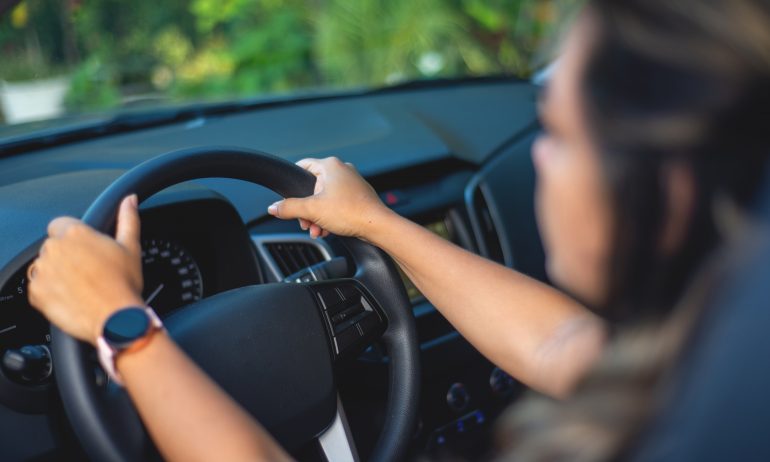 Many or all of the products featured here are from our partners who compensate us. This influences which products we write about and where and how the product appears on a page. However, this does not influence our evaluations. Our opinions are our own. Here is a list of our partners and here's how we make money.
Technically, you can buy a car without auto insurance, but you probably would not want to.
If you don't have insurance, more than likely, you won't be able to legally drive away with your new purchase. Most states require proof of liability coverage to register a car, and the registration process typically begins at the dealership.
And unless you plan on paying with cash, you'll probably need an auto loan; for that, you'll need insurance.
Insurance isn't typically required to take a test drive, as test drives are covered under the dealer's insurance policy.
Even if auto insurance isn't mandatory, it's always a good idea to have it. Although an insurance policy can be expensive, having one can save you from financial headaches down the road if you are involved in an accident.
What type of car insurance do I need?
Auto insurance policies can include different types of coverage, and states differ in their minimum requirements. In almost all states, car insurance coverage is mandatory in order for you to get behind the wheel.
Here are two common forms of insurance that states require:
Liability coverage helps pay for property damage and bodily injury expenses when you're at fault. All states that require auto insurance have laws that determine a minimum liability coverage that your policy must meet.

Uninsured and underinsured motorist coverage helps cover your expenses when you are hit by another driver. Uninsured motorist coverage kicks in when the at-fault driver does not have insurance, while underinsured motorist coverage pays for any expenses when the at-fault driver's insurance is not enough to cover the damage. These types of coverage are broken down into two components: bodily injury and property damage coverage. Several states require drivers to purchase uninsured motorist bodily injury coverage, while some require both uninsured and underinsured motorist coverage.
What if I want to finance my vehicle purchase?
If you plan on financing your vehicle, your lender will likely require you to purchase full coverage car insurance that also includes:
Collision coverage, which pays for vehicle repairs following an accident or crash, regardless of who is at fault.

Comprehensive coverage, which covers your vehicle repair or replacement costs due to factors outside your control, such as natural disasters, falling objects and theft.
When you buy a car from a dealer, they will often try to sell you other types of coverage, such as gap insurance or wheel and tire protection. These additional types of coverage are not required by law and are not required by lenders.
How long does it take to get auto insurance?
If you don't have car insurance but want to buy a vehicle quickly, it's possible to get same-day car insurance.
Some insurance providers will give you an online quote and allow you to instantly purchase a policy. If coverage cannot begin immediately, the insurer can issue a "binder" that covers you until the paperwork is complete; the binder proves to your lender that you have a policy in place, and it creates a policy number that the dealer can use to file paperwork with the state.
Personal data. You'll be asked to provide information such as dates of birth, driver's license numbers and Social Security numbers for everyone you want on the policy.

Vehicle information. You'll need to provide the mileage, purchase date and VIN, which is the car's unique 17-digit identification number. If you haven't bought the vehicle yet, many insurers will give you a quote or binder using the car's make and model.

Driving history. You'll be asked about claims, violations and tickets in the past three to five years, as well any driving courses taken.

Current or previous insurance information. This applies to anyone on the policy or in your household.

Find your next new or used car with ease
Compare prices, models, and more from over 1,000,000 cars nationwide. Shop and compare before visiting the dealer, and get a trade-in offer for your current car in minutes