ECSI Customer Service: What It Can Do and How to Contact
Heartland ECSI manages federal Perkins student loans for the government.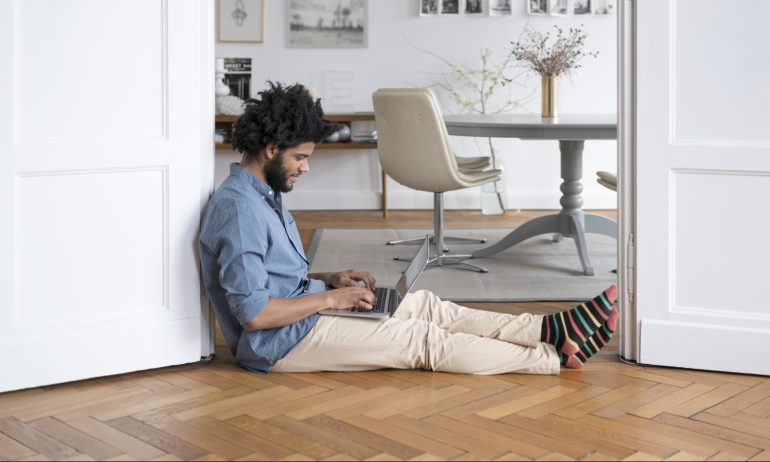 Many or all of the products featured here are from our partners who compensate us. This influences which products we write about and where and how the product appears on a page. However, this does not influence our evaluations. Our opinions are our own. Here is a list of our partners and here's how we make money.
ECSI is a company approved by the government to service federal Perkins student loans. It manages the loans, including collecting and tracking payments, but doesn't own them. The company is sometimes referred to as Heartland ECSI. 
The Perkins loan program — which also encompasses defense loans and national direct student loans — was available to undergraduates and graduates with exceptional financial need until the federal government shuttered it in 2017. Universities issued the loans instead of the government, and students borrowed money from (and repaid it to) their school. More than 1.3 million people still had outstanding Perkins loan debt as of September 2022, according to the Department of Education. Borrowers with Perkins loans who work in a qualifying public service job for five years can have up to 100% of their student loans forgiven.
Schools no longer issue Perkins loans, so ECSI manages only existing Perkins loans. Loans managed by ECSI are not eligible for the White House's one-time student debt cancellation plan. ECSI also services a few other types of student loans, like private student loans, health professions loans and institutional loans issued by a university or school.
If ECSI is your student loan servicer, here's how it can help you.
Register for online access to your account. Once you set up your ECSI profile online, you can access monthly billing statements and pay bills electronically. You'll need your account number to finish setting up your profile. Your account number is included in all written and electronic communication from ECSI, but you can also search for it through ECSI's website. 
Enroll in autopay. ECSI can deduct your payments automatically from your bank account at an amount and frequency which you choose.
Process deferment and forbearance requests. ECSI can help you temporarily stop making payments or reduce your payment amount if you qualify. This helps you stay in good standing to avoid default. Interest can continue to build on your balance during deferment or forbearance periods. 
Unlike most other federal student loans, Perkins loans are not eligible for any type of income-driven repayment plan. 
Process monthly payments and extra payments. ECSI tracks and collects your payments. You can make additional payments over the phone or via online chat. You can also print copies of your billing statements through your ECSI account online. 
The name of the company sending you a federal loan bill every month is your servicer. If your loan payments haven't begun or you're not sure which company is your servicer, log in to My Federal Student Aid to find out. You can also get in touch with any of the loan servicer contact centers by calling 1-800-4-FED-AID.
Servicers are there to help you, but they may offer choices that are best for the company, not the borrower. That means they can't change how payments are processed and may not suggest the most beneficial repayment option for you. It's most important to know your student loan repayment options so you can know the right questions to ask.
Am I stuck with ECSI until my loans are paid off?
The Education Department can transfer student loans from one servicer to another. This might happen if a servicer's contract expires and is not renewed, for example. You may also change your student loan servicer through consolidation or forgiveness. ECSI has maintained a government contract to service Perkins loans since 2013. 
The Department of Education will notify you via letter or email if your loans are transferred, and you'll manage payments with the new servicer. All servicers deliver similar options and programs based on the type of loan they deal with, but customer service may vary. If you are notified of a servicing transfer, you should do the following:
Download and save your payment history from your online account or request a copy from your original servicer.

Update your contact information with your most recent address, phone number and email address.
What if my loans are transferred to ECSI? 
On the flip side, if you received a letter saying your loans were transferred to ECSI, that means ECSI is now servicing your loans on behalf of your university. If you did receive such a letter, be sure to set up your ECSI profile and cancel any automatic payments with your previous servicer. 
Here's how to reach Heartland ECSI customer service:
ECSI phone number: 1-888-549-3274
ECSI hours of operation: Monday - Friday, 7:30 a.m. - 9:00 p.m. ET
ECSI address for loan payments via check or money order:
Your School Name, c/o ECSI 
ECSI address for general correspondence:
ECSI website: heartland.ecsi.net
How to complain about ECSI
If you have an issue with ECSI, start by contacting the servicer. Email [email protected] or call their customer service team.
If your issue goes unresolved, you can also make complaints about ECSI to:
Make sure to keep records of your conversations, including the day, time and customer service representative you spoke with. Keep copies of any letters, bills or emails about your account.
How to settle a dispute with ECSI
If a complaint doesn't help, you can contact the Federal Student Aid Ombudsman Group. This method should be used only as a last resort, the federal student aid office says. When you're ready make contact, here's how:
Mail: U.S. Department of Education
The federal student loan servicers
Learn more about each of the approved federal loan servicers, including what they can do and how to contact.
Spot your saving opportunities
See your spending breakdown to show your top spending trends and where you can cut back.