Pocket Listing: An Unlisted Home for Sale
Pocket listings are for-sale homes kept off the Multiple Listing Service. A well-connected real estate agent can get you into this hunt.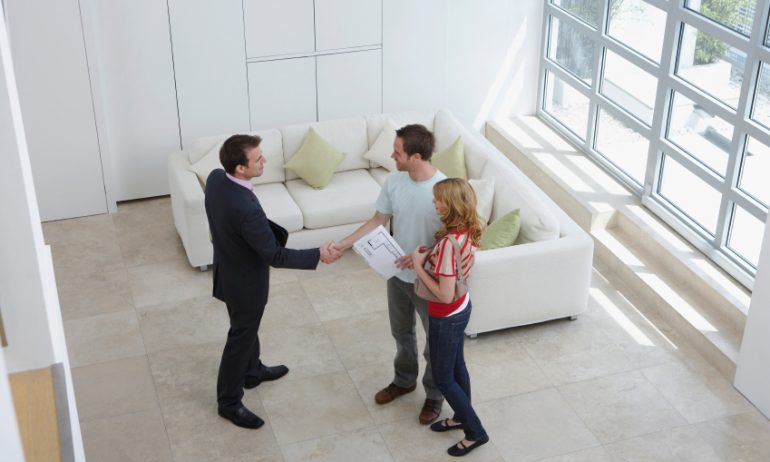 Many or all of the products featured here are from our partners who compensate us. This may influence which products we write about and where and how the product appears on a page. However, this does not influence our evaluations. Our opinions are our own. Here is a list of our partners and here's how we make money.
What is a pocket listing?
A pocket listing is a home that's for sale but isn't publicly listed. A real estate agent shows the home to clients privately rather than putting it on the public-facing Multiple Listing Service (MLS).
"

A pocket listing is a home that's for sale but isn't publicly listed.

"
Also known as non-MLS listings, pocket listings have grown in popularity, particularly in seller's markets where there aren't enough properties to meet demand, according to Rona Fischman, a buyer's agent in Cambridge, Massachusetts.
For example, in an area of California, that includes two counties in Silicon Valley, the National Association of Realtors over the past few years has tracked a rise in inventory that appears to show an increase of pocket listings.
One way to locate pocket listings is to work with a real estate agent who subscribes to ThePLS.com, a private listing company used by some real estate professionals.
Also, agents sometimes hear about off-market listings from their networks of clients and co-workers.
Why do buyers search for pocket listings?
For home buyers, a pocket listing is something to pursue in markets without many homes for sale.
To gain a peek at a pocket listing, Fischman says you'll have to seek out a real estate agent who is well connected in the community. But remember that the agent holding the "office exclusive" listing represents the seller, not you. That agent's job is to get the highest price possible from buyers just like you.
Why do sellers like pocket listings?
Why would sellers keep homes they want to sell off the MLS? There are at least a few reasons:
Privacy: It is an attractive option for luxury homeowners who treasure privacy.

Control: It is a viable option for sellers who relish control over who has access to the property and when.

Test the market: Other sellers use a pocket listing to test how well buyers will respond to their home's price.
Why do real estate agents like pocket listings?
Many agents find pocket listings attractive because, by keeping a listing off the MLS, they can attempt to broker a deal on their own — and earn both the buyer's and seller's commission.
What's the problem with pocket listings?
Sellers can wind up on the losing end of a deal when using a pocket listing because "it doesn't get the seller the best price, necessarily, because [the house] hasn't been fully marketed," Fischman says.
Are pocket listings illegal?
Among NAR members, there has been discussion about the legal risks and ethical boundaries of pocket listings, although the organization has taken no official stance on the practice.
"Legal risk concerning pocket listings arises when agents or brokers keep listings off the MLS for reasons that are not in the best interest of the client," according to a 2014 blog post by Lesley M. Walker, NAR deputy general counsel. "For example, unlike MLS listings, pocket listings are more likely to result in the agent representing the seller and the buyer, and the outcome would be a higher commission for the agent. This in itself is not illegal or unethical, but if the prospect of a double commission is the reason an agent suggests a pocket listing to the client, then this could violate the Code of Ethics, MLS rules, and laws in most states."
Other ways to uncover homes for sale
There are other hidden listings at play in real estate, including "inside tips" of homes that are "coming soon."
Seller's agents may give a heads-up on forthcoming listings to buyer's agents, allowing a bit of a head start on the rest of the market.
"

Seller's agents may give a heads-up on forthcoming listings to buyer's agents, allowing a bit of a head start on the rest of the market.

"
Fischman says that's another good reason to have a well-connected agent on your side.
For sale by owner (FSBO) homes can also be hard-to-find bargains. FSBOs aren't usually shown by typical real estate agents — unless the property is registered with the local MLS. You can search for FSBOs on websites like Owners.com or ForSaleByOwner.com, and keep your eyes open for FSBO signs in lawns.
Zillow's "Make Me Move" feature allows homeowners to post a price that might encourage them to sell.
"I haven't had any luck with it whatsoever," Fischman says. Her typical reaction to "Make Me Move" prices is, "They've got to be kidding! They want $50,000 more than it's worth. Nobody's going to make them move; they can stay there!"
Tap your network for hidden home listings
Fischman says another way to tap into the hidden home listings in a market is to leverage the networking theory of "six degrees of separation." You know someone who knows someone else — and on down the line until eventually, a contact knows someone with a place you'd be interested in. "You should have it out on Facebook what you're looking for," Fischman says. She recommends a full social network blitz.
Double-down on homebuying basics
When it's hard to find properties for sale, you need to add some alternative approaches to your home search.
But don't forget, too, to double-down on these basic homebuying tactics, so you'll be ready to strike quickly when you find a home you want:
---