The Best Time to Sell Your House
Consider the market as well as your needs and financial readiness to figure out the best time to sell your house.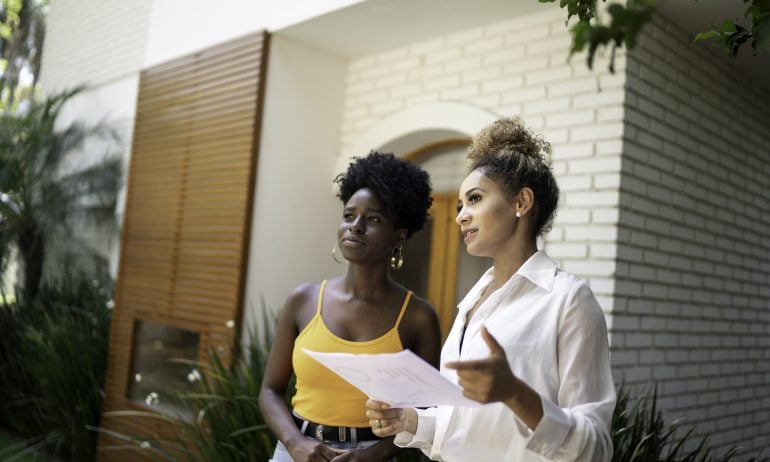 Many or all of the products featured here are from our partners who compensate us. This may influence which products we write about and where and how the product appears on a page. However, this does not influence our evaluations. Our opinions are our own. Here is a list of our partners and here's how we make money.
The best time to sell your house is when you're financially and emotionally ready to move, and when there are plenty of buyers shopping for homes in your area.
Of course, sometimes you can't control the timing — you might have to relocate for a new job and need to move right away, for example.
But here are the things to consider about the timing of your home sale if you have some flexibility.
Is it a good time to sell a house?
A variety of external factors affect how fast you can sell a house and at what price.
Seller's vs. buyer's market
Homes tend to sell more quickly and at higher prices when there are more buyers than homes for sale — known as a seller's market. This is the case now in many U.S. cities.
Of the existing homes sold in March 2021, 83% were on the market for less than a month, according to the National Association of Realtors. The typical time on the market hit a record low of just 18 days, down from 29 days in March 2020, the association said.
The median existing-home price reached a historic high of $329,100 in March, 17.2% higher than March 2020.
Low mortgage rates can help make homebuying more affordable. As a seller, that can benefit you in two ways:
Low rates may enable more people to buy, which could increase the pool of home shoppers interested in your property.
The average rate for a 30-year fixed-rate mortgage was 2.97% in April, according to rates provided to NerdWallet by Zillow.
Due to the COVID-19 pandemic, the homebuying seasons of 2020 and 2021 have been atypical in many ways, and it's not yet clear when things will settle back into familiar patterns.
In typical years, homes command the highest prices in June and July, according to a NerdWallet analysis of market trends in 50 of the most populous metropolitan areas in the U.S. The analysis looked at 2015 through 2019 data from Realtor.com.
Is this the right time for you to sell a house?
Your finances and living situation as well the condition and value of your current home are among the things to evaluate when deciding if it's time to sell.
Your equity is the market value of your home minus the balance on your home loan and any second mortgages. So if your property's worth $250,000, and you owe a balance of $200,000, you have $50,000 in equity.
Ideally the property will sell for enough to pay off your mortgage and any related selling costs, and provide some cash to put toward moving and buying another home.
If you have little or no equity, it might be better to wait until your home increases in value, you pay down the mortgage, or both.
So what's your home really worth?
NerdWallet can show you what your home is worth and update you on changes over time.
The cost of selling a house and moving
Although ideally it will result in a profit, selling a home costs money:
If you a hire a listing agent, you'll probably pay a real estate commission when the transaction closes, usually around 6% of the sale price.

Your buyer may ask you to pay some of their closing costs, which are typically 2% to 5% of the sale price.

Moving expenses can easily exceed $1,000.
If you sell your house for a lot more than what's owed on the mortgage, you may have plenty of money to pay these expenses from the sale proceeds. But if you think you'll come up short, it might be better to wait and save up before putting the house on the market. And you might also build equity as you pay down your mortgage.
Take a fresh look at your house, and tackle any repair or sprucing-up projects before listing it. A real estate agent may be able to recommend value-adding updates based on what they know about your local market.
Here are some general guidelines:
Do what needs to be done to ensure the home is functional and in good repair.

Tackle any small projects that will increase curb appeal or provide a good return on investment when you sell the house.

Avoid taking on big projects just to make the house look the way you always wanted it to. You probably won't recoup all the costs of an expensive remodel when you sell, and the buyer might not share your taste.
Are you expecting a child — or other relative — to be a part of your family in the near future? The need for more space might be a signal it's a good time to sell.
Or, if you're an empty-nester, you might decide your house is too big, requires too much upkeep, and you could benefit from downsizing.
Maybe you're satisfied with your property, but it's in an inconvenient location and too far from friends and family.
Whatever your situation, if your home and neighborhood no longer fit your needs, the time may be right to sell and find a location that fits your lifestyle.