8 First-Time Home Buyer Loans and Programs
These first-time home buyer loans and programs can get you in a home with a lower — or even no — down payment.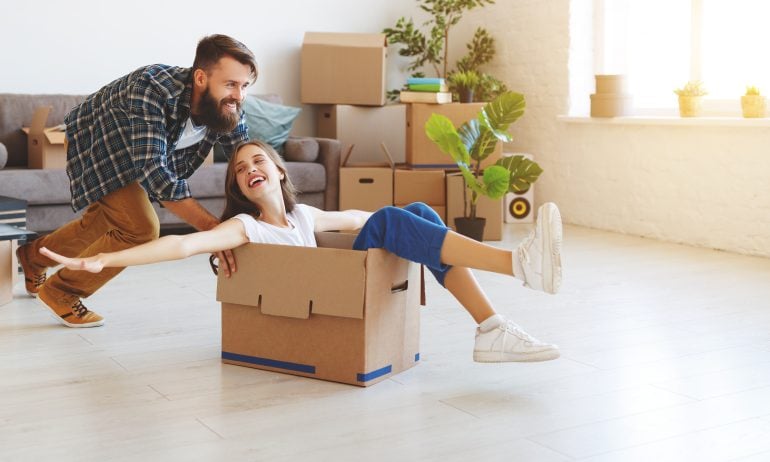 Many or all of the products featured here are from our partners who compensate us. This may influence which products we write about and where and how the product appears on a page. However, this does not influence our evaluations. Our opinions are our own. Here is a list of our partners and here's how we make money.
Buying a home is so hard, they should make it an Olympic event. It's not just the paperwork; it's the terminology, the fees and the number of people involved. It's natural to want to agree to whatever, sign everything and just get through the process as fast as you can.
While that may make you a medalist in downhill skiing, it won't earn you many style points in life's uphill battle to financial well-being.
Here are some of the most useful first-time home buyer loans and programs that you might overlook if you rush the process. They may score you some big savings.
This is the go-to program for many Americans, especially first-time home buyers and those who have a credit history that's ... let's say shaky. The Federal Housing Administration guarantees a portion of , which frees lenders to broaden their acceptance standards. With FHA backing, borrowers can qualify for loans with as little as 3.5% down.
FHA loans do have an upfront and ongoing additional cost built in: mortgage insurance premiums. This protects the lender's stake in the loan if you default.
The U.S. Department of Veterans Affairs helps service members, veterans and surviving spouses buy homes. are especially generous, often requiring no down payment or mortgage insurance. But like a lot of military operations, the approval track is built for accuracy, not speed.
While the VA has only a few requirements for things like debt and sufficient income, may add their own "overlays," or additional requirements.
This one may surprise you. The  has a home buyers assistance program. And no, you don't have to live on a farm. The program targets rural areas and allows 100% financing by offering lenders mortgage guarantees. There are income limitations, which vary by region.
They sound like classic '70s rock bands, but Fannie Mae and Freddie Mac are the engines behind the home loan machine. These government-sanctioned companies work with local mortgage lenders to offer some appealing options on conventional loans, such as .
In addition to these national programs, many state and local governments offer assistance to home buyers. Browse NerdWallet's list of  to learn more.
Here are a few programs that allow you to buy more home for your money.
» MORE: Use our to find out your monthly mortgage payment.
This initiative was originally called the Teacher Next Door Program but was expanded to include law enforcement, firefighters and emergency medical technicians, hence the snappy "Good Neighbor" name. A HUD-sponsored program, it allows 50% discounts on the list price of homes located in . Yes, half off. Who knew? You just have to commit to living in the property for at least 36 months. These homes are listed — for just seven days — on the  sales website.
This sounds like one of those late-night television offers, but that have been acquired by the FHA through foreclosures. Needless to say, this is a tiny pool of houses. At last check, only a handful of listings appeared on the website. Curiously, one home we checked out in the Dollar Home category seemed to be listed for $17,900. We're not sure what that's about, but shop carefully.
Tapping one of these resources may help you buy a home with less of a down payment, lower your interest rate, or even find a bargain in your neighborhood. Then you can have your own opening ceremony in your new home.