What Is a Business Loan Proposal?
A well-written business loan proposal can improve your odds of being approved for a small-business loan.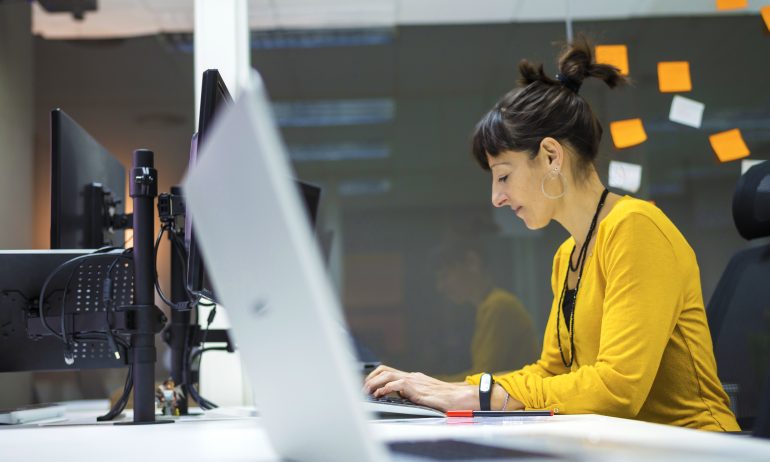 Many or all of the products featured here are from our partners who compensate us. This influences which products we write about and where and how the product appears on a page. However, this does not influence our evaluations. Our opinions are our own. Here is a list of our partners and here's how we make money.
Some lenders may require a business loan proposal be included in your application for a business loan. A business loan proposal should not be confused with a business plan. While some similar information is included in both documents, a business loan proposal is more streamlined to focus attention on the loan amount you want and your repayment plan.
with Fundera by NerdWallet
How is a business loan proposal different from a business plan?
While you may be asked to include a business plan with your loan application, its use is not limited to that. Think of your business plan as a broad, long-term document that can guide you through each stage of your business, from startup to expansion to sale or closure. It includes information on how your business is structured, how it operates and your plans for the future.
In contrast, a business loan proposal is a focused, short-term document with the purpose of securing funding for your business. The loan amount you're requesting, how it will be used and your ability to repay the loan will be of key interest to lenders.
What makes a good business loan proposal?
Like any document, it should be organized and well-written. The loan proposal itself can be relatively short, only a few pages, but additional documents will be added as attachments. The financial information you provide in your loan proposal should demonstrate that your business is financially sound.
Your loan proposal could be laid out in a number of ways. Before you begin, ask your lender if it has a preferred format. If it doesn't, you can use short sections to provide information and highlight specific details. Documents related to each section can be included at the end. This approach will provide a concise summary of your proposal upfront followed by attachments that can back up your statements.
Business loan proposal structure
The following are some typical sections of a loan proposal. If your lender doesn't require a specific format, then you'll have some flexibility in heading titles and the order of sections. After completing an executive summary and the business overview, you could rearrange the sections if appropriate for your business.
Executive summary or cover letter
Use the executive summary to briefly describe yourself and your background. Also, give an overview of your business and how you plan to use the loan funds. If you need more than a paragraph to adequately provide this information, then you can convert this section to a separate cover letter that contains a few paragraphs. However, remember that this is a summary and you'll provide more personal details and business information in other sections of the loan proposal.
Provide the relevant history of your business, its legal structure, licenses required and a brief summary of its current activity. You can choose to cover your experience, qualifications and skills in this section. Or, if your business has multiple owners or team members who are major contributors to your operation, a separate section can be created to highlight their experience and skills. Add important details about your customers, the current market, industry trends and online marketing channels, if you use them.
The equity you have in your business can demonstrate your commitment to its success. Discuss the monetary investment you have in your business. This includes cash amounts you've invested and any retained earnings you've held on to.
Be clear about the amount of money you're requesting and what it will be used for. Provide details about what will be purchased. Also, explain how you determined the loan amount you needed. Include quotes and estimates you used in your calculations.
Using the loan terms you've been offered or quoted and the associated repayment schedule, explain how you'll be able to make timely loan payments based on your projected sales and cash flow. If fluctuating sales and/or cash flow are normal in your business, explain how cash reserves or another option can be used to make payments during lean times.
You can provide an overview of both business and personal financial statements in this section and then include the actual statements as attachments.
Lenders will want to see business financial statements for the current period and three prior years. This list includes income statements, balance sheets and net worth reconciliations for your business. Projected income statements and balance sheets are OK if you're a startup business.
Personal financial statements will be needed for any owner who has 20% or more equity in your business. These statements, which include personal assets, liabilities and net worth, should be current. Check with your lender to see if tax returns are also needed and the number of years.
Income and cash-flow projections
Explain the details of your projected income and cash-flow statements in this section. You may also want to discuss what changes you'll make to your business if you don't reach your projections. At a minimum provide one year of projections. Multiple years of projections will be needed if a positive cash flow can't be achieved in the first year.
This section can be used to explain what recourse the lender will have if you can't repay the loan, or the collateral you're pledging with the loan. Summarize the assets you're willing to use as collateral, which can be sold for cash to cover the loan debt. Provide a detailed list of these assets as an attachment.
Some lenders may request information on other debts you have. You can summarize the information here and include an attachment with details about whom you owe, their addresses, amounts owed and payment schedules.
Finally, include any documents mentioned in the sections of your loan proposal as attachments.