IRS Form 1065 Instructions: A Step-by-Step Guide
If your business is a partnership or LLC, you'll need this step-by-step guide to IRS Form 1065.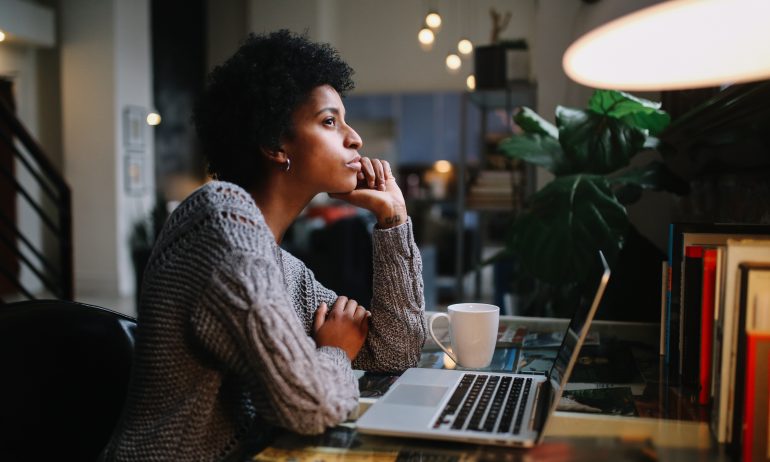 Many or all of the products featured here are from our partners who compensate us. This may influence which products we write about and where and how the product appears on a page. However, this does not influence our evaluations. Our opinions are our own. Here is a list of our partners and here's how we make money.
Form 1065, also known as the U.S. Return of Partnership Income, is an informational tax form used to report the income, gains, losses, deductions, credits and other applicable information concerning the operations of a partnership. If your business is a partnership or LLC, Form 1065 is one of the most important annual tax forms you must complete to report your business information to the IRS.
Below, find step-by-step Form 1065 instructions, as well as everything you need to know about this IRS business form.
IRS Form 1065 is an informational tax return filed annually to report the income, gains, losses, deductions and credits from the operation of a partnership. Form 1065 must be submitted to the IRS on an annual basis, but taxes are not actually paid with this particular form. This being said, because partnerships and LLCs are pass-through entities, profits and losses pass through directly to the partners or LLC members — and therefore, partners and LLC members report and pay taxes on their share of the business income on their personal tax returns.
So, although a partnership or LLC must file a single IRS Form 1065, the business itself does not pay tax on its income. Instead, the individual and LLC members complete a Schedule K-1 to report their share of the business's profits and losses and then file this form with their personal tax return.
Who needs to file IRS Form 1065?
As mentioned, IRS Form 1065 is a business entity-specific tax form. Therefore, Form 1065 needs to be completed on an annual basis by:
Domestic partnerships: defined by the IRS as "the relationship between two or more persons who join to carry on a trade or business, with each person contributing money, property, labor or skill and each expecting to share in the profits and losses of the business whether or not a formal partnership agreement is made."

LLCs classified as partnerships for tax purposes (meaning you have not filed Form 2553 to be treated as a corporation).

501(d) nonprofit religious or apostolic organizations.

Foreign partnerships that had gross income derived from sources in the U.S.
Once again, the partnership or LLC only needs to file one 1065 tax form on behalf of the business. Each partner or LLC member, however, is responsible for including their partnership items on their tax and information returns — by completing Schedule K-1 and filing this form with any applicable returns such as Form 1040, Form 1040-ES, Form 1040-SE and Form 1040 Schedule E.
Where to find Form 1065 and how to file
If your business falls into one of the above categories and you need to complete IRS Form 1065, you'll first want to know where to find it and how to file it.
You can find the 1065 tax form on the IRS website. From there, you can complete the form online or download the form and print it to complete it by hand. Additionally, you can go to the IRS order form site to place an order for Form 1065 and have it mailed to you.
In order to file tax form 1065, you can use the IRS e-file system or you can file the form by mailing it to the applicable IRS address, which varies depending on the state where your business is located. It's important to note, however, that if your partnership has more than 100 partners, you're required to file Form 1065 online. The specific guidelines regarding where to file can be found in the IRS Form 1065 instructions document.
All of this being said, as an annual informational tax return, Form 1065 must be filed by the 15th day of the third month following the date the tax year ended, as shown at the top of the form. This means that if you're filing IRS Form 1065 for the 2020 tax year, the deadline to file would be March 15, 2021. If, however, the due date falls on a Saturday, Sunday or legal holiday, you'll have to file by the next day that is not a Saturday, Sunday or legal holiday.
On the whole, tax form 1065 is a five-page document that will require information from a variety of business financial documents and possibly other IRS forms. Here are step-by-step Form 1065 instructions:
1065 Tax Form: Points to remember
Of all the tax forms your partnerships or LLC may be responsible for completing on an annual basis, there's no doubt that IRS Form 1065 may be one of the most involved. There are a number of moving parts — requiring information from your financial statements, other tax forms and individual partners in order to complete it and file with the IRS.
Keeping all this in mind, here are a few important points to remember with regard to IRS Form 1065:
It is an informational tax form used to report the income, gains, losses, deductions and credits of a partnership or LLC, but no taxes are calculated or paid from this form.

It is filed annually, by the 15th of the third month of the following tax year, and can be filed online or by mail.

It requires a variety of financial documents and additional tax forms to complete.

Only one Form 1065 is required per partnership or LLC, but each member of the entity must complete their own Schedule K-1 to file with the 1065 tax form, as well as their personal tax returns.
Due to this form's complexity, it's wise to invest in business accounting software, tax software and the assistance of a tax professional. With all of the very specific financial data required to answer the questions within Form 1065, you'll benefit from using software to organize your information — as well as a professional with relevant experience who can guide you through the process.
Bookkeeping and accounting software

GoDaddy Bookkeeping $4.99 per month and up.

Sage 50cloud $47.25 per month and up.

Wave Financial Free (add-ons available).

Xero $11 per month and up.

Zoho Books $0 per month and up.
A version of this article was first published on Fundera, a subsidiary of NerdWallet.