8 Best Kickstarter Alternatives for Business Funding
Get a better idea of Kickstarter alternatives before committing to any crowdfunding or business funding option.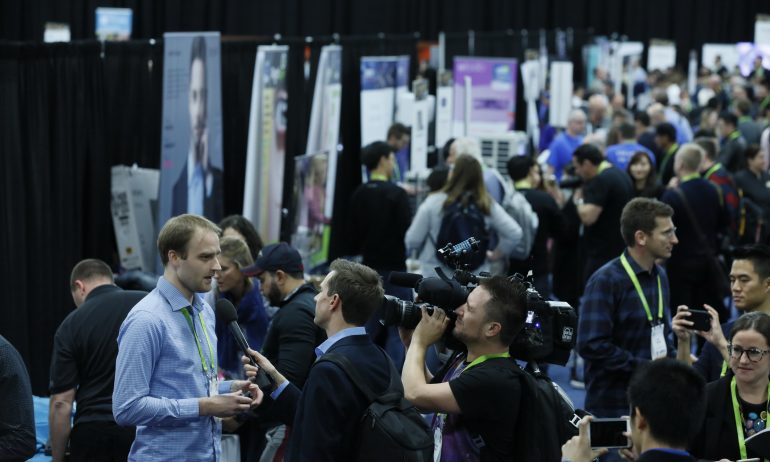 Many or all of the products featured here are from our partners who compensate us. This influences which products we write about and where and how the product appears on a page. However, this does not influence our evaluations. Our opinions are our own. Here is a list of our partners and here's how we make money.
As an entrepreneur, you're likely of the mind that coming up with a great idea is much more exciting than having to raise the funds to make it happen. It's tough to get a good idea off the ground, particularly if you're a newly minted entrepreneur without a ton of experience with business financing. This paradox leads quite a few small business founders to platforms like Kickstarter, where they can appeal to individuals for the money they need to start their business, without needing to navigate the traditional business loan process.
But Kickstarter isn't the only platform out there: in fact, there are several Kickstarter alternatives for business funding that offer similar (or even better) perks for both you and your backers.
No matter why you might want to consider Kickstarter alternatives, there are plenty of options from which you can choose. We're not just talking about other fundraising platforms, either. In fact, there are several conventional loans that you may not have considered—each providing a distinct advantage for your business, depending on why you need funding.
with Fundera by NerdWallet
Best Kickstarter alternatives for small business
Although Kickstarter has the most brand recognition in the world of crowdfunding, there are several Kickstarter alternatives out there that may provide you with a better bang for your buck. Plus, it's getting tougher for small projects to get Kickstarter funding: the platform has seen an uptick in the number of projects with pre-existing investors, as well as the proliferation of projects that are managed by third-party crowdfunding agencies.
Check out these Kickstarter alternatives. All of these platforms offer a competitive advantage over Kickstarter, which may end up providing more value for you in the long run.
Indiegogo began as a crowdfunding platform for creative endeavors, such as film or music projects. The platform now allows a wider array of projects to use its platform, however, and includes small business funding as well.
Indiegogo is different from Kickstarter in that it lets you create two different kinds of campaigns: an all-or-nothing fundraising campaign (akin to the Kickstarter model); or a keep-whatever-you-raise option, which lets you keep the cash you've raised even if you don't reach your funding goal. The platform also doesn't require projects to come with perks for backers, unlike Kickstarter, although Indiegogo recommends you include them for better results.
Indiegogo also offers free sign-up and campaign creation. You only pay for the money you raise as part of your campaign, with the site taking a 9% cut of the money earned. If you hit your funding goal, the take drops down to 4%, which provides an added incentive for fundraisers to hit their target figures.
Patreon is a relative newcomer to the top online crowdsourcing platforms. The site lets you raise funds on an ongoing basis, rather than for specific efforts and initiatives. For example, you could set up an ongoing Patreon fund to help finance your company's expansion without having to raise funds all at once. People who support your efforts provide you with a recurring payment, akin to a subscription model for funding your project.
Patreon is a great fit for companies that might benefit from recurring funding. But if you're using crowdfunding to support a project with a specific end date (such as buying equipment, for example), it might not offer your backers an ideal way to help finance your efforts.
Fundable is a great Kickstarter alternative since it doesn't charge a percentage of your overall fundraising take. Instead, Fundable charges a flat fee of $179 to sponsor your fundraising campaign.
It's a significant up-front price, but one that may work in your favor over the long term, especially if you're looking to raise a significant amount of money. For example, say you're raising $200,000 through crowdfunding. A 5% cut of $200,000 means you're only getting $190,000 of the campaign's total. Paying $179 for a few months' time ends up costing significantly less in the long run.
GoFundMe allows a wider array of individuals, businesses and projects to raise funds. The company began as a charitable platform, rather than a means for businesses to raise capital. But GoFundMe is open to business efforts now and is particularly useful if you're looking to do something notable for your community (akin to something charitable, but there doesn't need to be an actual charity component involved).
If you're not launching a venture with a social or charitable angle, GoFundMe shouldn't be your go-to crowdfunding platform. You won't get a ton of momentum if you're looking to fund general business objectives, and you might find other platforms to be a better fit in these scenarios.
Crowdfunder is a unique Kickstarter alternative, as this platform is designed to offer backers with equity in the company itself, rather than perks and products in exchange for their funds. Of course, that means you'll need to give up a portion of your stake in your company, but you may benefit in the long run from recruiting a pool of engaged investors as a result.
Giving up equity is not without its risks, however. You'll have more obligations to your shareholders and may need to take on additional management work as you communicate your company's performance to your backers. Be certain that you can make this model work for your business before you pursue Crowdfunder over other options.
When searching for alternatives to Kickstarter, you might be interested in finding a crowdfunding platform that allows you to keep the money you raise, even if you fall short of your fundraising goal. Fundly, an easy-to-use crowdfunding platform, does just that. It offers users an easy way to raise funds without minimums, limits, deadlines, or other requirements standing in the way of accessing funds. Fundly also lets you access your donations as soon as they're posted.
Fundly charges a 4.9% platform fee, as well as a 2.9% credit card processing fee. In addition, Fundly charges a $0.30 fee for each transaction.
If you want to draw attention to your cause, nonprofit, or fundraising campaign via social media, Facebook Fundraiser might be the perfect Kickstarter alternative for you. The Facebook Fundraiser tool is designed specifically for nonprofits, so if you don't fit nonprofit criteria, we suggest turning elsewhere. However, if your business is a nonprofit, it's worth exploring this fundraising tool to bring attention to crowdfunding campaigns using your existing network.
Facebook's fundraising tool currently charges a 5% transaction fee on all donations made to a nonprofit using the Facebook website or app. This platform also charges a 6.9% payment processing fee and a $0.30 transaction fee.
This Canadian-based crowdfunding app is one of the top Kickstarter alternatives available. The FundRazr app integrates with Facebook, making it easy for users to embed fundraisers or crowdfunding pages across Facebook or on individual Facebook pages. This makes sharing specific campaigns fast and convenient.
Fundrazr charges a 5% fee, which is lower than other crowdfunding platforms. However, Fundrazr also charges a 2.9% fee on all transactions made during the fundraising campaign. They also have a 0% platform fee.
The pros and cons of crowdfunding
Here are some advantages and disadvantages to keep in mind when exploring Kickstarter and Kickstarter alternatives for crowdfunding.
Crowdfunding is convenient. Kickstarter and its alternatives for business funding offer something that most small business loans don't: convenience. A conventional small business loan requires a good credit history, detailed financial records and additional documentation that proves your creditworthiness as a borrower. It might take a while before you can demonstrate all of these credentials.

No need to repay crowdfunded money. Crowdfunding can help you avoid these pitfalls. With Kickstarter and Kickstarter alternatives, you don't have to repay the money you raise—you get to keep what you get and not worry about how repayments might affect your balance sheet.
Strict crowdfunding requirements. Almost every crowdfunding platform has requirements about what kinds of businesses may use their services. You typically have to provide your backers with a tangible product in exchange for their money, which might pose a problem if you offer services instead of goods.

No guarantee of funds. Some also use an "all-or-nothing model," which means that you'll only get to keep your money if you hit your fundraising goal.
No matter which funding option you're initially seeking—be it a Kickstarter or Kickstarter alternative campaign, or conventional funding—the best first step is to do your homework. Understand the ins and outs of your business, whether it's in the conceptual stage or has already been launched. This will pay for itself in terms of saved money and strategic decision-making about how to get the money you need to move ahead.
You may have already decided that crowdfunding makes the most sense for your funding needs. But if you're on the fence or haven't looked into the wide variety of business loans out there, you might want to consider alternatives before you start your campaign.
There are so many business loan options out there, so your best financing method depends on what you qualify for and what you intend to use your funds for. Here are just a few options to explore:
If you can qualify, shoot for small business grants that can help you finance your next big initiative. A major plus? Like crowdfunding (and unlike a loan), you don't need to repay the money.

You may also qualify for an SBA loan if your company's been in operation for a while and has a sturdy credit history.

Consider equipment loans if you're considering a crowdfunding campaign to help buy specific pieces of machinery to propel your business forward (and don't want to fork over collateral in exchange for borrowing the money).

You may be able to turn outstanding invoices into cash by way of invoice financing, which gives you fast access to funds in exchange for interest payments.

Consider a business line of credit if you would benefit from a revolving pool of funds from which you can pull anytime you have a need.

For a more traditional form of financing (but with much more forgiving eligibility standards than you'd find at your bank), look into a short-term loan from an alternative lender.
It's important to explore all of your options before you commit to anything—you may find that your first option isn't necessarily your best.
This article originally appeared on Fundera, a subsidiary of NerdWallet.