What Is Magento? Adobe Commerce and Open-Source Options 2023
Magento is open-source e-commerce software. Adobe Commerce is subscription-based and offers many features built in.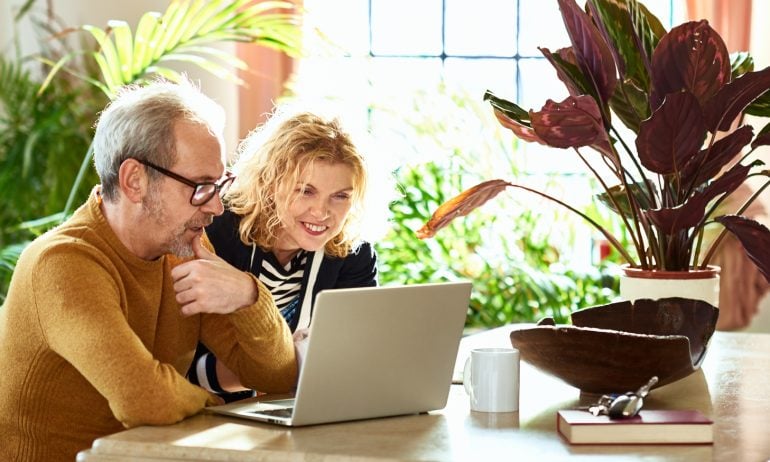 Many or all of the products featured here are from our partners who compensate us. This influences which products we write about and where and how the product appears on a page. However, this does not influence our evaluations. Our opinions are our own. Here is a list of our partners and here's how we make money.
Magento is an e-commerce website builder that can help large businesses build online stores and manage their online sales. Its parent company, also called Magento, was bought by Adobe in 2018 and is now part of the Adobe Commerce product suite. Today, the software-as-a-service version of Magneto is known as Adobe Commerce, and the open-source version is known as Magento.
These tools are best for medium to large e-commerce businesses, especially those that sell products to other businesses. And while Magento is free, pricing for Adobe Commerce is quote-based — so you'll need to talk to Adobe to find out whether it's affordable for your business.
Magento is a free, open-source e-commerce platform, which means its code is available publicly online. With Magento, you can build digital content, manage inventory and install hundreds of other extensions that can help you take payments, offer customer support and manage shipping.
In general, open-source e-commerce software is best for experienced web developers. Choosing small-business web hosting and installing Magento requires technical knowledge that business owners may not have.
Instead, those businesses may want to turn to a website builder like Adobe Commerce, which requires fees. Adobe Commerce comes with many features built in, including web hosting and business analytics, whereas Magento users may have to patch together code and extensions to reach the same result.
We'll focus on Adobe Commerce for the rest of this review.
Adobe Commerce deciding factors
All pricing is quote-based, which means you'll have to talk to a sales representative about your needs before getting an estimate.

You can accept checks, money orders, bank transfers, cash on delivery, purchase orders and payment on accounts with Adobe Commerce. Credit and debit card processing is provided by PayPal. Other payment gateways are available as extensions.

Customization options for B2B customers.

In-store fulfillment support.

Online marketplace integrations

Extensions — some developed by third parties — offer integrations with Amazon, Etsy, Google Shopping, Facebook and Instagram.
Adobe Commerce's key features
Adobe Commerce offers powerful tools for managing a large, complex online store.
On the front end, Adobe Commerce users can create multiple online storefronts, accept a variety of payment methods and offer customers in-store pickup options.
Behind the scenes, orders live in a unified dashboard, which also provides analytics to help you understand your business's performance.
Adobe Commerce is one of our picks for the best B2B e-commerce platforms because of the many options its users can offer individual customers. Each buyer can set up their own account, then add other users with their own roles and permissions. They can request quotes, save shopping lists, place orders, set their own purchase approval rules and manage their credit.
On the seller's end, you can offer custom catalogs to each customer — each with its own pricing. You can also place orders on customers' behalf.
In headless commerce, your storefront (or storefronts) and order management backend are fully decoupled. With Adobe Commerce, you can create storefronts in any format — from apps to internet-of-things devices to augmented reality — but still manage orders from one unified dashboard.
Headless commerce is most likely to be useful for large companies with in-house web development teams. If you're a small business, look for e-commerce platforms that support omnichannel commerce instead. With omnichannel commerce, you can sell products on multiple third-party marketplaces and social media sites from one unified dashboard — but you probably won't need advanced coding knowledge to do so.
Multiple storefronts for different brands
If your company sells under multiple brand names, including international brands, you can manage them all through Adobe Commerce. Each brand can have its own pricing structure and unique products, plus custom checkout options and fulfillment services. Still, like with headless commerce, you'll be able to manage all of those orders and customer relationships centrally.
Brick-and-mortar order fulfillment tools
Adobe Commerce can help your in-store employees support e-commerce fulfillment. Customers can buy online, receive emailed pick-up instructions, go to stores or warehouses, and then use an app to notify employees that they've arrived. And employees have tools to help them fill orders while maintaining accurate inventory information.
These tools are supported by an extension developed for Adobe by Walmart Commerce Technologies. Apps and extensions may come with additional fees.
B2B and B2C tools, combined
Adobe Commerce lets you personalize user experiences for both business and individual customers. In addition to the B2B features described above, you can use artificial intelligence to offer both types of customers personalized product recommendations. You can also sell subscriptions and set up marketing campaigns targeting specific customer segments.
If you want to offer different websites or branding to B2B and B2C shoppers, you can set up multiple storefronts to facilitate those relationships.
Supplemental in-store fulfillment options
Adobe Commerce is well suited to businesses that sell products online as well as in stores. You can use its tools to fulfill orders from across your network of warehouses and stores, which lets you offer customers more delivery and pickup options.
Variety of payment methods
Adobe Commerce users aren't limited to credit and debit card payments. If your customers prefer to pay with money orders, bank transfers or cash, you can accept those. You can even make sales on credit, letting customers place orders up to their credit limit and then accepting payments in the future.
Adobe Commerce pricing is quote-based, so you'll have to talk to a company representative to find out how much it costs for your business.
No native appointment booking
You can use Adobe Commerce to sell services — but you'll need to turn to a third-party extension to take appointment bookings or sell tickets. If your focus is on selling services, look for a service that offers built-in reservation tools to help eliminate friction.
Adobe Commerce is probably not a good fit for small or even some medium-sized businesses. To take full advantage of its features, you'll likely need a whole team of developers and e-commerce staffers. If you're selling relatively small volumes or already operating at your team's bandwidth, you may have an easier time with a simpler online store builder.
Alternatives to Magento and Adobe Commerce
Shopify: A simpler and cheaper option for B2C sellers
Shopify comes with sophisticated inventory and order management features at a relatively standard price — plans start at $29 per month when you pay annually, which is consistent with many other e-commerce website builders offering similar features.
Shopify is user-friendly enough that one person or a small team can manage its features, like selling on third-party marketplaces and keeping track of inventory. Shopify offers B2B features, too, though they get pricier. Quote-based plans start at $2,000. Read NerdWallet's review of Shopify.
Shift4Shop: A B2B e-commerce website builder with no subscription fees
While we don't know how much Adobe Commerce will cost your business, it's almost certainly not free. Cost-conscious B2B sellers may want to consider Shift4Shop instead.
That platform offers customer-specific pricing and wholesale pricing, plus the ability to take a variety of payment methods, including purchase orders and corporate accounts. Plus, it's free for users who process more than $500 per month using Shift4, a payment processor developed by the same company. However, Shift4's payment processing fees are quote-based, too — so you'll have to contact another sales team to fully understand how much this option will cost. Read NerdWallet's review of Shift4Shop.
WooCommerce: An open-source option for WordPress websites
If you want an open-source solution and already run your website on WordPress, consider WooCommerce, which is an online shopping cart plug-in. You can use WooCommerce to customize checkout pages, take payments, offer coupons and customer rewards and access discounted shipping rates.
Squarespace: Better for service businesses
Squarespace offers its own appointment scheduling tool, Squarespace Scheduling, which can help you take appointment bookings — including asking customers to fill out intake forms, sending them reminders and collecting payments. You can also use Squarespace tools to set up gated members-only sites for paying subscribers. Read NerdWallet's review of Squarespace.
A version of this article was first published on Fundera, a subsidiary of NerdWallet.