Small Business Loans NYC: Your Local Funding Guide
Options abound for small business loans in NYC, so dive in to learn what each has to offer and what the costs are.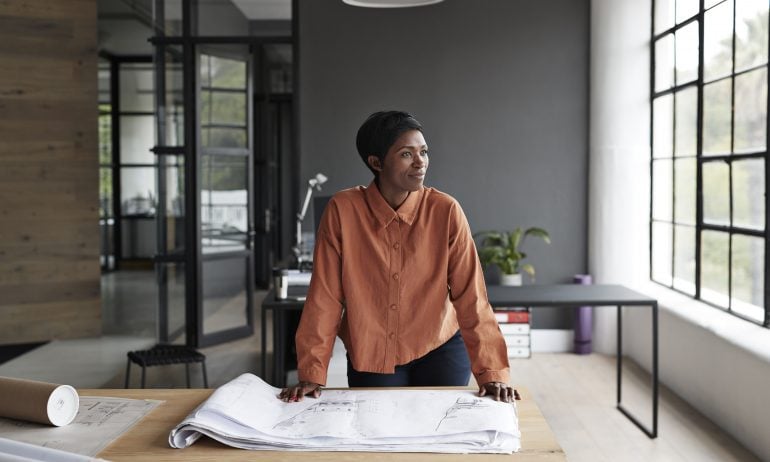 Many or all of the products featured here are from our partners who compensate us. This influences which products we write about and where and how the product appears on a page. However, this does not influence our evaluations. Our opinions are our own. Here is a list of our partners and here's how we make money.
Small business loans for New York City small businesses can come from many sources—from local government-guaranteed programs to national banks that lend especially to NYC businesses, options abound for NYC business owners who need access to small business funding.
Top 6 small business loans for NYC businesses
Though small businesses in NYC can access loans through many national lenders, local NYC small business loans might feel more personalized and face-to-face. And, lucky for NYC-based entrepreneurs, NYC has some pretty stellar local funding options.
NYC Capital Access Loan Guaranty Program.

Business Center for New Americans.
Read on to learn about these top local small business lenders for NYC entrepreneurs.
with Fundera by NerdWallet
Where to find small business loans in NYC
Pretty much any national small business lender will be willing to work with small businesses that are based in NYC. Certain national lenders are headquartered in NYC and, as a result, tend to fund more loan volume to NYC businesses. In fact, some of the largest national banks are also some of the top-performing SBA lenders within NYC.
That said, local small business loans from NYC lenders could spell friendlier terms and approval rates. Plus, there are certain NYC small business loan programs that are only available to small businesses operating in the five boroughs.
Long story short, while looking for small business loans, NYC entrepreneurs will have a lot of options to sift through.
Here are the details on the six best sources of small business loans for NYC small businesses:
1. NYC Capital Access Loan Guaranty Program
Small business loans for NYC small businesses are available through the NYC Capital Access Loan Guaranty Program run by the NYC Economic Development Corporation, or NYCEDC for short.
NYC small businesses with less than 100 employees can access loans and business lines of credit of up to $250,000 through this locally-run NYC funding program. For each of the loans funded through this program, the NYCEDC provides a partial guarantee of up to 40% of the loan amount. The capital for these small business loans for NYC-based businesses will come from one of six approved local lenders.
These NYC small business loans can be put toward a variety of business expenses, like working capital, leasehold improvements and equipment purchases. To be eligible, you must be located and doing business in New York City. You also have to be operating as a retailer, manufacturer, wholesaler, non-profit organization, contractor, or distributor.
Plus, some of the approved microlenders that participate in this program will consider startup applications, so this program could potentially offer access to start-up business loans for NYC-based businesses that are on the newer side of things.
Small, NYC-based businesses should also consider TD Bank as a go-to source for funding. Not only is TD Bank a Preferred SBA Lender, they were also #1 of the top NYC SBA lenders of 2018. Through their participation in both the SBA 7(a) and SBA CDC/504 loan programs, TD Bank-funded 898 SBA loans and $67,261,200 total loan volume to New York small businesses.
If you're looking for an SBA loan for a well-qualified NYC small business, then TD Bank could be one of your very best options. Just know that SBA loans from any SBA lender—much less the top SBA lenders in NYC—will be hard to qualify for. If you're working with at least two years in business, a personal credit score of at least 680 and at least $180,000 in annual revenue, then TD Bank SBA loans could be an option for you.
Run by the WE NYC initiative out of the NYC Department of Small Business Services, the WE Fund Credit program provides small business lines of credit to NYC-based female entrepreneurs.
To be eligible for a business line of credit from this NYC business funding program, you must identify as female, do business in NYC, have been in business for at least a year and earn at least $50,000 in annual revenue.
Credit limits for this NYC small business funding option will be as much as $100,000. Be sure to note, though, that applications for this program will open up in the Spring of 2019, but you can fill out a form on their website to be notified when they begin accepting business loan applications.
The New York Business Development Corporation administers a small business loan program called The Brooklyn Fund for Brooklyn-based small businesses. To be eligible for these small business loans, you'll need to do business out of Brooklyn, be a for-profit business and be owned by a permanent resident or citizen of the United States.
These small business loans for Brooklyn small businesses can range from $25,000 to $350,000 with term lengths from 5 to 10 years long and rates from 6% to 8%. To apply, you'll have to submit your application through the Brooklyn Chamber of Commerce's Business Solutions Center at 9 Bond St., 5th Floor, Brooklyn, NY 11201. Application fees can cost anywhere from $150 to $1,300.
Another top option for NYC small businesses looking for affordable business funding is Excelsior Growth Fund. Excelsior Growth Fund is a non-profit CDFI that provides small business loans to small businesses in New York, New Jersey and Pennsylvania. EGF offers several forms of funding that can offer as much as $500,000 in capital. Their signature product is their EGF Smartloan, though. This NYC small business loan offers up to $100,000 in funding that borrowers can apply for online and access within a week if they qualify.
EGF is also a certified SBA Microloan intermediary, so if you're looking for $50,000 or less of small business funding for your NYC business, then an SBA Microloan from EGF could be your most affordable option.
6. Business Center for New Americans
Finally, one more top local source of small business loans for NYC-based businesses is the Business Center for New Americans. BCNA is another CDFI and certified SBA Microlender that provides microloans of $500 to $50,000 to NYC small businesses.
Applications for Small business loans from BCNA are open to all small businesses in Queens and Staten Island and open to immigrant-, refugee-, or woman-owned businesses in Manhattan, Brooklyn and the Bronx. You'll also need at least a guarantor with good credit for loans of more than $3,000.
Repayment terms for these loans will range from six months to three years and interest rates are currently from 8.5% to 10%. Closing fees are 2% of the loan's amount and loan application fees will be $25 - $50.
One distinguishing perk that BCNA offers is that they consider startup applications. An established business will have to demonstrate three to six months of revenue (which, of course, will strengthen their application). But startups will be able to submit applications for these small business loans with a projected startup budget.
Small business loans to NYC businesses: Online lenders
Small business loans for NYC-based businesses specifically are great options. And keeping it local is the small business way. However, sticking to small business loans from NYC-centric sources can limit your options. And if one of the six best NYC small business loans we highlighted above isn't exactly perfect for your small business, then you should consider looking into national small business lenders.
Because lending nationally will require a lot of streamlining and automation that brick-and-mortar lenders don't necessarily need, national small business lenders offer quick-to-fund small business loans. Plus, their applications tend to be much easier to fill out than local NYC small business lenders' will.
Here are some top national alternatives to your NYC small business loan options:
One of the most accessible small business loan options for NYC entrepreneurs to consider is Fundbox. This national lender offers invoice financing that allows businesses to access cash advances secured by their outstanding invoices. Fundbox offers invoice financing of $1,000 to $100,000 for invoices that are three to six months outstanding. To qualify, you'll simply need at least six months in business, a practice of invoicing your customers and accounting software. If you qualify for Fundbox financing, then you can access it in a matter of hours.
Once you have repaid your Fundbox invoice financing, you'll be able to use your Fundbox account much like a business line of credit: You'll be able to request more invoice financing and Fundbox will underwrite your request based on your accounting software information.
American Express Business Blueprint™ (formerly Kabbage)
Another top national small business lender to consider over your NYC small business loan options is American Express Business Blueprint™ (formerly known as Kabbage). American Express Business Blueprint™ provides short-term business lines of credit to NYC small businesses with at least a year in business, an average monthly revenue of at least $3,000 and an owner with 640+ personal credit. All businesses, however, are unique and subject to approval and review.
The American Express® Business Line of Credit is uniquely structured. It comes with three possible repayment terms — six, 12 or 18 months. Instead of traditional interest, American Express charges monthly fees depending on your loan's term.
Total monthly fees incurred over the loan term range are:
Six-month term: 3% to 9%.

12-month term: 6% to 18%.

18-month term: 9% to 27%.
Similar to Fundbox, American Express underwrites business loan applications based on accounting software or your business checking account. However, business owners will also be able to sync their accounts for other financial platforms, like Amazon and PayPal. The more information you're able to provide American Express through synced accounts, the stronger your application.
If you need to a small business loan to purchase a piece of equipment for your NYC small business, then consider Balboa Capital as a supplemental option to your local funding options. Balboa Capital offers equipment loans of $2,000 all the way up to $500,000. The repayment terms attached to Balboa equipment financing will range from two to five years and rates will start as low as 3.99%.
If you and your NYC small business are working with annual revenue of at least $100,00, at least a year in business and 600+ credit, then you're eligible for this small business funding option. Plus, if you end up qualifying with them, Balboa Capital can fund your application within the same day you apply for funding.
There you have it—your guide to finding the perfect small business loan for your NYC small business. Whether you decide to go with a national online small business lender or you've decided to stick to your local NYC small business loan options, you've got a lot of options to sift through. Be sure to shop all of your options—local and national—to ensure you've landed the most affordable small business loan possible. Whether you're funding through a local guaranty program or accessing funding today through an online lender, be sure the small business loan you opt for will help your NYC small business grow.
This article originally appeared on Fundera, a subsidiary of NerdWallet.