Wix vs. WordPress — Which Is Better for Your Business?
Uncover the differences between Wix vs. WordPress in a match-up of the website builders and e-commerce platforms.
Many or all of the products featured here are from our partners who compensate us. This influences which products we write about and where and how the product appears on a page. However, this does not influence our evaluations. Our opinions are our own. Here is a list of our partners and here's how we make money.
Wix and WordPress are two very different platforms, and you can build all types of fabulous websites on both. For small, service-based businesses — or those that only sell a few items online, Wix may be all you need. Businesses with more complex e-commerce operations might do better with WordPress. Your best choice really depends on you unique business needs.
Wix vs. WordPress summarized
Wix is a beginner-friendly all-in-one website platform that lets you quickly build and launch all types of business websites that require little-to-no ongoing maintenance. However, in terms of design options, cost and functionality, you're always tied to what Wix supports and what it charges for its services.

WordPress is vastly more flexible than Wix but has a greater learning curve. You'll spend more time building and launching your first WordPress website, but in the long run, you'll have far more control over the design and functionality. Cost-wise, WordPress websites can be more economical than Wix, but costs can add up as you expand features and grow your audience.
Compare Wix vs. WordPress
Deciding whether Wix vs. WordPress is best for your business comes down to how much time you plan to spend learning a platform and maintaining your website. How your website fits into your overall business goals is also a major factor. Is it a simple marketing tool for your offline business, an online sales tool to expand your brick-and-mortar store or the cornerstone of your online brand?
Each platform can be used for virtually every type of business, online and off. However, they differ greatly when it comes to ease of use, customization, expandability, customer support — and, in many cases, cost.
On the front-end, both Wix and WordPress let you create all types of slick, professional-looking websites. However, these top website platforms differ greatly behind the scenes. Here are the main points to consider when comparing Wix vs. WordPress for your business.
Wix easily tops WordPress in terms of ease of use. As an all-in-one website builder platform, Wix delivers everything you need to quickly launch a basic business website in one tidy package. Simply sign up for Wix, and the Wix website builder wizard guides you every step of the way.
With Wix, you can quite literally build and launch a finished website in just minutes.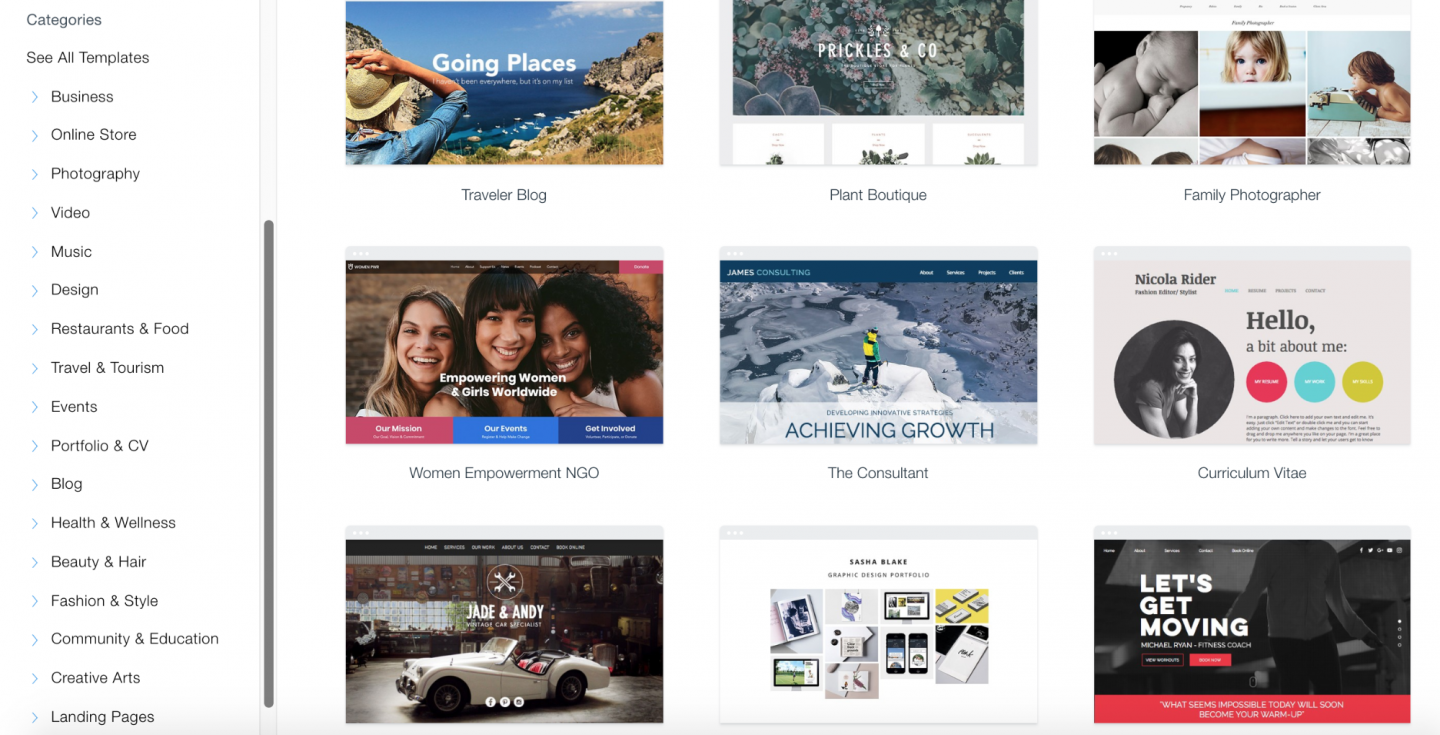 In contrast, WordPress websites are made up of several building blocks. You'll first need to set up WordPress website hosting and secure and connect your website's domain name, or URL. Next, you must install and set up a WordPress theme to define your website's design and basic functionality. After that, you need to choose and install various plugins for key business functionality like e-commerce, e-learning courses or online bookings.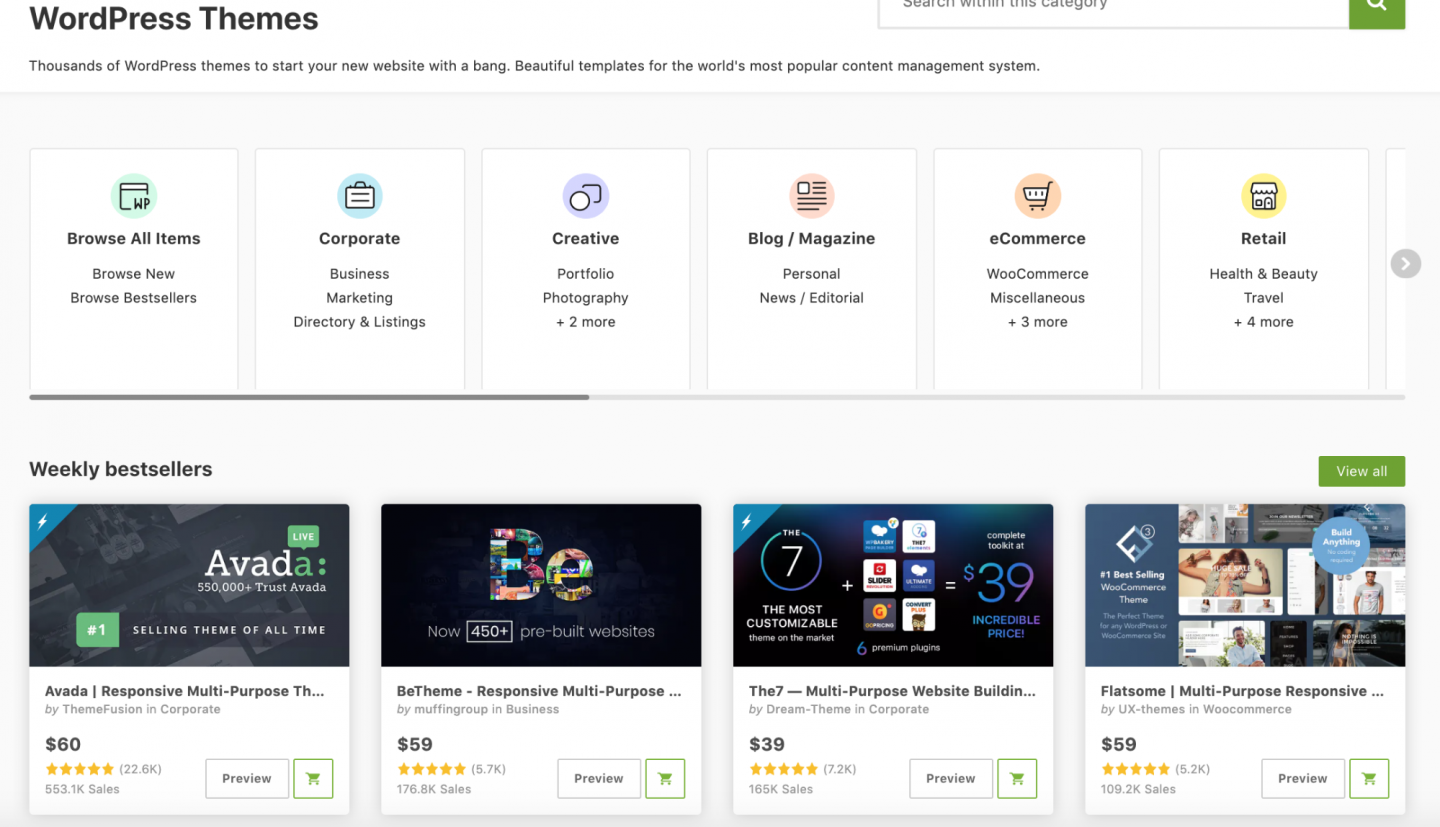 Even a seasoned WordPress user is challenged to launch a new WordPress website in under an hour, and novice users face quite a learning curve compared to Wix. WordPress's vast theme and plugin universe makes it the most versatile website solution on the planet, but this power comes at a cost — and that's ease of use.
Hot on the heels of ease of use is customer support, and in this, Wix again soundly beats WordPress. As an all-in-one service, Wix has support staff ready to assist via support tickets and, on some plans, live chat and phone support.
In contrast, WordPress is open-source software and offers no direct support. Hosting providers and theme and plugin developers support their own services and products to varying degrees, but there's no holistic WordPress technical support group. Instead, you can find a large collection of free WordPress tutorials online and on YouTube. You can also find online WordPress courses and coaching academies, but these come with a cost.
Comparing Wix vs. WordPress in terms of cost depends on what you need and how you use the platform.
If you're starting out on a shoestring budget, each platform does offer a limited free website option. Wix offers a free plan, and you can launch a WordPress website for free on various hosting providers, including WordPress.org and WordPress.com. Naturally, free Wix and WordPress plans offer limited features and support, plus most run their own ads on your website.
Most business websites really need a paid, ad-free platform to deliver a branded experience to their audience. Wix websites start at $13 per month for a basic website and can cost up to $500 per month for e-commerce powerhouse websites. Features and support increase at each plan level.
WordPress website hosting is very economical, as low as $3 per month, but is just one of several potential costs of running a WordPress website. The just-right themes and plugins often carry a cost and can run anywhere from $10 to hundreds per year. However, there are plenty of free WordPress themes and plugins that deliver useful features, so you can realistically run a WordPress website for less than the monthly cost of Wix.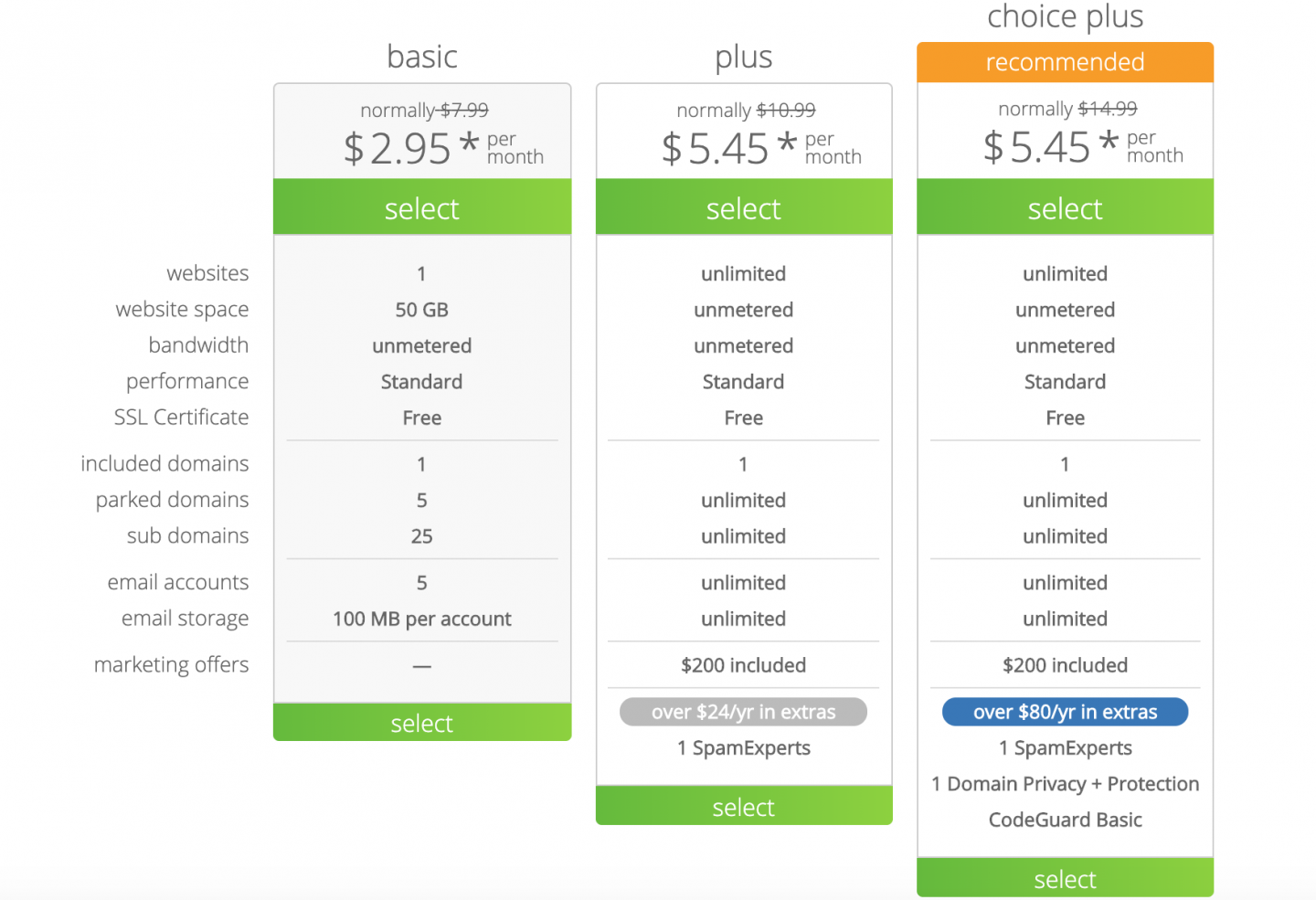 As an all-in-one service, Wix takes care of the technical details for you. This includes website security and malware protection, automatic backups and Wix app compatibility assurance. Essentially, Wix is a set-it-and-forget-it website solution. Other than adding new content or products to your website, you don't need to maintain anything to keep your site up and running.
With WordPress, website maintenance is up to you. Top-rated WordPress hosting providers such as Bluehost, WPengine and GoDaddy offer feature-packed services to rival Wix. Most plans include built-in website security, automatic backups and WordPress platform updates. However, you still need to maintain your theme and plugin updates and deal with any compatibility issues yourself.
Wix has over 500 design templates on which you can build a snazzy website, but that doesn't compare to the tens of thousands of WordPress themes on the market. Plus, Wix templates offer limited customization options while WordPress themes offer virtually limitless design options, especially when paired with drag-and-drop page builder plugins. Ultimately, you can customize websites on both platforms to suit most needs, but WordPress delivers the most customizable website solution by far.
WordPress is known for its virtually unlimited functionality, which is powered by the vast universe of WordPress plugins. Everything from e-commerce stores, online academies, affiliate income websites, dropshipper stores, event marketing websites and more can be built on WordPress by simply adding functional plugins.
You can also add all types of marketing, website performance and call-to-action tools to any WordPress website using free or low-cost plugins. These include search engine optimization (SEO), email and social media marketing, multichannel sales, retargeting and remarketing, popup forms and much more.
That said, Wix website functionality can be expanded by adding Wix apps. Wix offers about 300 apps that cover many add-on needs from event tickets and online bookings to powerful e-learning portals and add-on marketing tools. Some Wix apps are free, but some can add hefty monthly fees to your Wix website.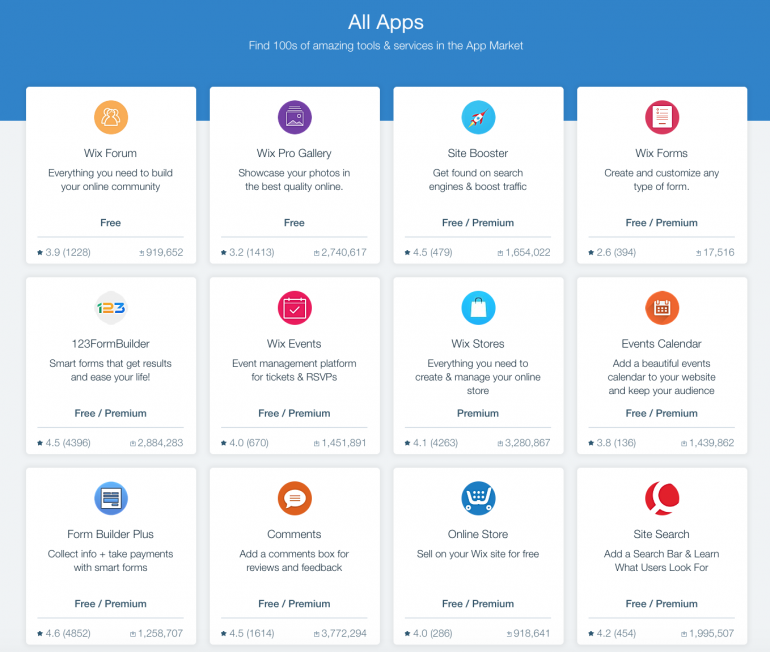 One benefit of using Wix apps versus the WordPress plugin universe is compatibility. Wix apps are all tested for reliability, so you won't find yourself with a broken website due to incompatible apps. In contrast, WordPress plugins are made by all sorts of developers and some simply don't play well with other plugins and themes. When that happens, it's up to you to solve the problem.
Blogging and content management
At its core, WordPress is a content management system, and it sets the standard for blogging features and protocols. No other small-business-friendly website platform — including Wix — comes close to WordPress in blogging features and overall content management capabilities.
You can define post and page templates; add or restrict blog comment and post tracking features and organize your posts, pages, videos and imagery any way you wish on WordPress. In fact, many multi-contributor news portals and social influencer websites are simply highly glorified WordPress blogs, thanks to the fully integrated content controls that WordPress delivers.
Wix does offer sound blogging features as well, but it pales in comparison to WordPress in terms of content presentation and controls. Wix blog sections have an add-on feel, whereas WordPress blog content is easy to insert as an integrated element of any WordPress website.
Website ownership and portability
When you build a Wix website, you're building it on Wix servers, using Wix templates and Wix apps and add-ons. Essentially, Wix "owns" everything but the content and images you insert. It all works great until you decide to try another website solution. Ultimately, if you're not happy with Wix's options or pricing, moving your website to a new platform will take some work.
Unlike Wix, your WordPress website is "owned" by you, which makes it easy to transfer to another hosting solution. WordPress websites are "portable," meaning it's easy to export and import as-is to other WordPress hosting solutions. You can also easily export your WordPress website elements, content and data to external backups if you wish.
That's the big difference between WordPress and all-in-one website platforms like Wix, Weebly and Squarespace. All-in-one providers run their own unique systems, so moving to another platform is a task. In contrast, WordPress is a common platform supported by many different hosting providers. Their prices and perks may vary, but the platform is the same.
Now, you're never completely stuck with one platform. You can find converters, apps and services that help you move a website from Wix to WordPress, WordPress to Wix, Weebly to Wix and so on. However, by comparison, swapping a WordPress website from one hosting provider to another is a simple affair.
Best for service business websites: Wix
Service businesses typically need a simple local marketing website. For this, a basic Wix website plan is ideal. In minutes, you can have a great-looking website that you can set and forget. You can also add blogging, online booking and even prepaid service features by just upgrading your Wix plan.
Of course, you can do the same with a WordPress website, but there's a large learning curve and ongoing maintenance to consider. This added time might not pay off in the end if you just need a simple and effective marketing or service-booking website.
Top choice for serious e-commerce brands: WordPress
Wix e-commerce plans offer solid online selling features that are simple to use. However, Wix online stores don't compare to the e-commerce powerhouses that you can build using WordPress. Plus, by pairing low-cost WordPress hosting with a free or low-cost e-commerce plugin, you can harness a ton of online selling power for less than the cost of a Wix e-commerce plan.
More importantly, you can easily grow a WordPress store into a multichannel online sales machine, as many major online brands have done. Several WordPress e-commerce plugins can efficiently connect sales from your website and other channels like Amazon, Facebook Shop and eBay to back-end services, including fulfillment warehouses, print-on-demand services and dropship vendors. This lets you efficiently expand your sales across top online marketplaces and support growth.
Add to this WordPress's incredible blogging potential. You can easily market your products and brand through media-rich blog posts and drive these to your social channels. You can even promote affiliate links in your marketing posts for added income using the Amazon Affiliates WordPress Plugin (AAWP) or similar options.
Ultimately, you can build and run a full-featured online store on both Wix and WordPress. However, WordPress is, hands-down, the best no-holds-barred multichannel/multipurpose e-commerce sales solution.
Winning choice for local restaurants and event promotion: Wix
Beyond the standard Wix website builder, Wix Restaurants has restaurant-specific templates and features to support online menus, online ordering for delivery and pickup and online reservations. Of course, there are WordPress plugins that support this, too. However, a busy restaurant needs a solution that works without unexpected downtime. Wix Restaurants does just that.
Ditto Wix Events, which is an add-on app that supports all types of event management, including online event showcases, event marketing tools, online reservations, ticket purchases and attendee networking. There are plenty of event support plugins for WordPress as well, but Wix Events is a quick solution for a business that needs a no-fuss event management website that works.
Best for combination businesses: WordPress
If your business combines several sales channels, business sectors or income streams, then WordPress is the best website platform for you. Using plugins, you can easily add functionality to take your business into new directions in just a few clicks.
For example, pair a WordPress website with an e-learning and membership plugin like MemberPress to sell online courses, membership access and digital products. Then, add an e-commerce plugin like WooCommerce to expand into related physical product sales. Don't forget, you can also earn affiliate income by featuring affiliate links in your marketing and members-only blog posts and articles. WordPress affiliate plugins simplify the entire process.
Along that same vein, you can build an influencer website using WordPress's highly versatile blogging tools and make money through affiliate links using an affiliate plugin. As your audience grows, you can easily expand into branded clothing or accessories sales with no upfront costs. Simply add an e-commerce plugin like WooCommerce that connects to print-on-demand vendors like Printful and CustomCat.
Likewise, if you have a retail brick-and-mortar store, you can easily expand into online sales using WordPress with the free WooCommerce plugin, which connects to many popular retail point-of-sale (POS) systems like Square, Lightspeed and Vend. This lets you expand online and efficiently manage both online and in-store sales within one streamlined system. Want to add blog posts for marketing and perhaps expand into a customer rewards program? The capability is there when you need it.
A version of this article was first published on Fundera, a subsidiary of NerdWallet.