IRS Form 1040: What It Is and How It Works in 2021
Here's what you need to know about form 1040: the mother of all tax forms.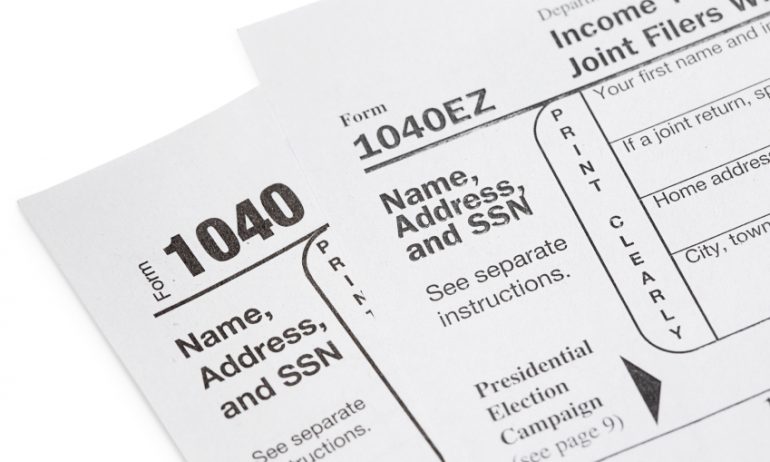 Many or all of the products featured here are from our partners who compensate us. This may influence which products we write about and where and how the product appears on a page. However, this does not influence our evaluations. Our opinions are our own. Here is a list of our partners and here's how we make money.
Form 1040 is the standard federal income tax form people use to report income to the IRS, claim tax deductions and credits, and calculate their tax refund or tax bill for the year. The formal name of the form 1040 is "U.S. Individual Income Tax Return."
There used to be three varieties (the 1040EZ, the 1040A and the 1040 tax form) that covered simple to complex tax situations. Now there's just form 1040 and 1040-SR.
Here's what the 1040 form does:
If you're filing your return , you answer questions and provide information that is translated into entries on your form 1040 or form 1040-SR. You should be able to electronically file your form 1040 or 1040-SR with the IRS and print or download a copy for your records.
If you prefer to fill out your return yourself, you can download a form 1040 or form 1040-SR .
If you are looking for your tax returns from past years, you can from the IRS.
If you were eligible for a stimulus check (also called an economic impact payment) but never received it or didn't receive the full amount, you have another chance to get that money by claiming the Recovery Rebate Credit on line 30 of form 1040. Page 58 of the has a worksheet to help you calculate how much to claim. Stimulus check money you may have already received is not taxable at the federal level. ()
Form 1040-SR is a new version of form 1040. It's for people 65 and older. Read more below about how it works and what's different about it.
Here are some quick facts about the 1040-SR:
Here's what IRS form 1040-SR does:
Virtually everybody uses the regular form 1040 or the form 1040-SR, but there are also three schedules you may or may not have to tack onto it, depending on your tax situation and whether you want to claim certain deductions and credits. Some people may not have to file any of these schedules.
File this if you had any of these (click the links to learn more about any of these topics):
File this if you owe any of these:
File this if you want to claim any of these:
You'll need a lot of information to do your taxes, but here are a few basics that most people have to collect to get started: