You're probably familiar with lender Sallie Mae, which had $1.8 billion in private student loans on its books as of March 2016 — and which also inspired this rap hit.
Sallie Mae split into two companies in October 2014. The new firm, Navient, took over Sallie Mae's student loan servicing duties. That means Navient collects federal student loan payments on behalf of the government and helps borrowers switch payback plans or put their bills on hold. Sallie Mae continues to make private student loans.
If Navient is your student loan servicer, it's not just the company you pay every month; look to it as a resource, especially if your loan payments are unaffordable. Here's the lowdown on how Navient can help you.
» MORE: How to switch your student loan servicer
In this article
---

navient at a glance
Third-largest servicer of federal loans as of December 2015.
Phone number: 800-722-1300, staffed Monday to Thursday from 8 a.m. to 9 p.m. and Friday from 8 a.m. to 8 p.m. Eastern time.
You can also contact Navient on its website, Facebook and Twitter.
» MORE: Navient Lawsuit: What Student Loan Borrowers Need to Know
How to make a payment
Navient recently unveiled a new, more user-friendly website, which makes it easier to target payments to particular loans. Your payment is also now considered on time as long as you make it by midnight on your due date, Navient spokeswoman Nikki Lavoie says.
First, register for online access. Enrolling in auto pay, which will deduct your required monthly payment from your bank account every month, is the easiest way to avoid falling behind. It also comes with a 0.25% interest rate discount on each of your eligible loans.
When you choose auto pay, it's crucial to make sure you have enough money in your account to cover your bill — and to keep making payments until Navient approves your request to enroll. Check out Navient's managing your account online page for more info.
You can also make payments over the phone or by mail.
How to pay down loans faster
You're not locked into making only your required payment each month. You can pay more if you have the money, which will make a larger dent in your principal balance and lower the amount of interest that accrues. That's the not-so-secret to paying off your loans fast.
Borrowers who pay extra generally fall into two camps: Those who get rid of their highest-interest loans first, which will save you the most money, and those who pay off smaller loans first, which might make you feel more accomplished.
You can take either approach on Navient's website. Click "Make a payment" on the left-hand navigation bar when you're logged in and enter the amount you want to pay on the loan you choose. Have it deducted from your bank account that day or schedule it for a future date.
You can choose to advance your due date, meaning your payment will cover next month's bill, or keep your next automatic payment as scheduled. Doing the latter will lower your balance faster.
Another option is student loan refinancing through a new company, which may get you a lower interest rate if you qualify. That could translate to a lower monthly payment or shorter loan term.
» MORE: Navient student loan refinancing 
How to get student loan help
Call the company as soon as you realize you have been, or will probably be, late to make a loan payment. Missed payments negatively affect your credit once you're 90 days behind. Navient will alert the credit bureaus that your loan is delinquent, and your credit score will take a hit.
---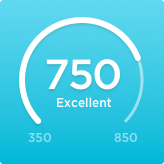 Get Your Free Credit Score
Get your free score every week.
Set goals and see your progress.
Signing up won't affect your score.
---
You have two primary options if you're having trouble affording your monthly bills: Postpone them through deferment or forbearance, or switch repayment plans. If you have little or no income, an income-driven repayment plan — which could cut down your payment to $0 a month — may be a better bet than pausing loan payments. That's especially true if you have unsubsidized loans, which will accrue interest during postponement that will later be added to your loan balance.
A new tool from the U.S. Department of Education, studentloans.gov/repay, will help you figure out which path to choose. So will calling Navient and talking through your options. You can apply for an income-driven repayment plan on studentloans.gov and for deferment or forbearance on Navient's website.
If you work in public service, look into student loan forgiveness. Public Service Loan Forgiveness cancels your remaining federal direct loan balance after 120 months of qualifying payments, and Perkins loan cancellation happens even faster.
How to contact Navient
Call 800-722-1300 if you're a federal direct loan borrower. The call center is staffed Monday to Thursday from 8 a.m. to 9 p.m. and Friday from 8 a.m. to 8 p.m. Eastern time.
Follow Navient on Facebook and Twitter. You can ask general questions or make a comment on the company's pages, but it's wise not to post personal information on them. Navient will follow up with you separately after you contact the company on social media, Lavoie says.
Email Navient by filling out a contact form online. Choose "Help Center" in the left-hand navigation bar, then scroll down to "Email Navient with your question." Calling is best for time-sensitive questions during business hours.
No matter how you contact Navient, staying in touch with the company will keep your loans on track. That's one part of your financial life you can stash in the "I've totally got this" pile.
Brianna McGurran is a staff writer at NerdWallet, a personal finance website. Email: [email protected]. Twitter: @briannamcscribe.
This article was updated. It was originally published Oct. 9, 2015.