You've heard about the Federal Reserve rate hike and might wonder what it means for your plans for a mortgage refinance. Here's what you need to know.
A strong economy is good for the housing industry, but maybe not for mortgage rates
Shortly after the Fed announced a 0.25% hike in interest rates on Dec. 16, Federal Reserve Board Chair Janet Yellen said consumers should see the move as an indication of the Fed's confidence in the U.S. economy.
"We see an economy that is on a path of sustainable improvement," Yellen said at a news conference following the rate announcement.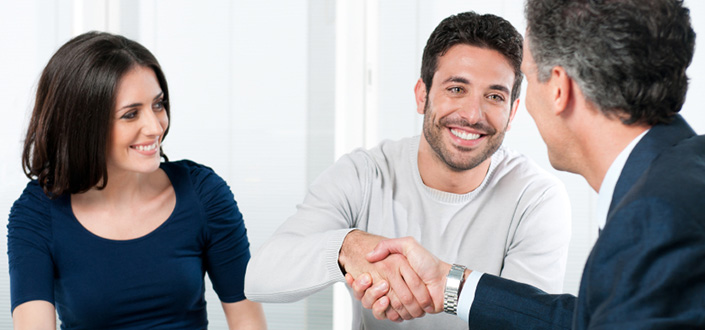 GET ADVICE FROM A MORTGAGE BROKER
Understand what you can afford
Find the best loan
Get approved and funded in 15 days
Get started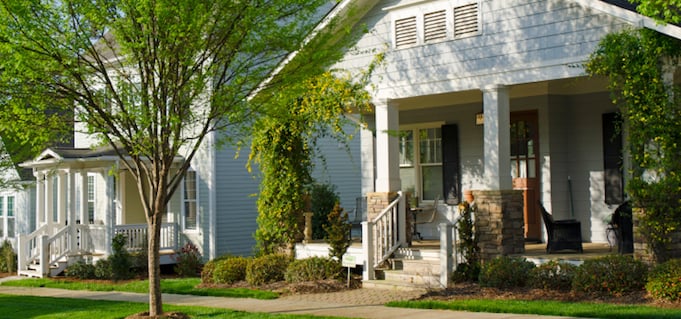 COMPARE CURRENT MORTGAGE RATES
Get personalized, free rate quotes
Compare mortgage loans from top lenders
Refinance your mortgage and get a lower rate
Get started
A growing economy and an expanding job market boost the housing industry. More jobs mean more people buying — and selling — homes. By raising rates, the Fed is attempting to temper growth so the U.S. economy doesn't overheat and trigger rampant inflation.
How the Fed impacts mortgage rates
The Fed guides monetary policy for the rates that financial institutions charge to borrow funds from each other. And that's a different market than where mortgage rates live.
"What the Federal Reserve works with directly is short-term interest rates," Frank E. Nothaft, chief economist of CoreLogic, told NerdWallet just days before the Fed hike. "In fact, for the federal funds target, the expectation is that it rises by as much as one percentage point in 2016 from where it is right now."
Those short-term interest rate moves, while not a direct influence, eventually seep into the massive mortgage rate machine.
"The effect on long-term interest rates, such as on 30-year fixed-rate mortgages, will be less," Nothaft says. "We expect it will be about half a percentage point. So that means with 30-year fixed-rate mortgages, rates today running at approximately 4% will rise to about 4.5% by the end of 2016."
But not all mortgages are created equal
There is a bit more to consider here. When it comes to mortgages, the interest rate train runs on two tracks: The express line for adjustable-rate mortgages and the lumbering freight train of fixed-rate loans.
So, while expectations are for Fed increases in short-term interest rates to slowly nudge fixed-rate mortgage interest higher, those same moves will ratchet ARM rates more directly.
With an ARM, you're protected from short-term interest rate moves by your reset period. Many ARMs only reset their rate once a year, and they might have caps on the amount of annual, or lifetime, interest hikes. For example, a 5/1 ARM means your rate is set for the first five years and then adjusted annually after that.
But that means short-term interest rate moves are being banked until your reset period. And though the first adjustment might not faze you, you don't want to get backed into a corner by several years of rising rates.
It certainly won't happen overnight, but it's something to keep your eye on.
Is it too late to refinance my mortgage?
If you have a fixed-rate mortgage at a good interest rate, you're in good shape.
If you bought your home a few years ago and your rate is pushing 5% to 6%, you might want to refinance at a more favorable rate — and you still have adequate time to do so.
And if you have an ARM and plan on living in your home for more than just a handful of years, you also have time to refinance to a fixed-rate mortgage and lock in these historically low rates. But you might want to act sooner rather than later, before they're history.
More from NerdWallet:
Hal Bundrick is a staff writer at NerdWallet, a personal finance website. Email: [email protected]. Twitter: @halmbundrick.
---
Image via iStock.