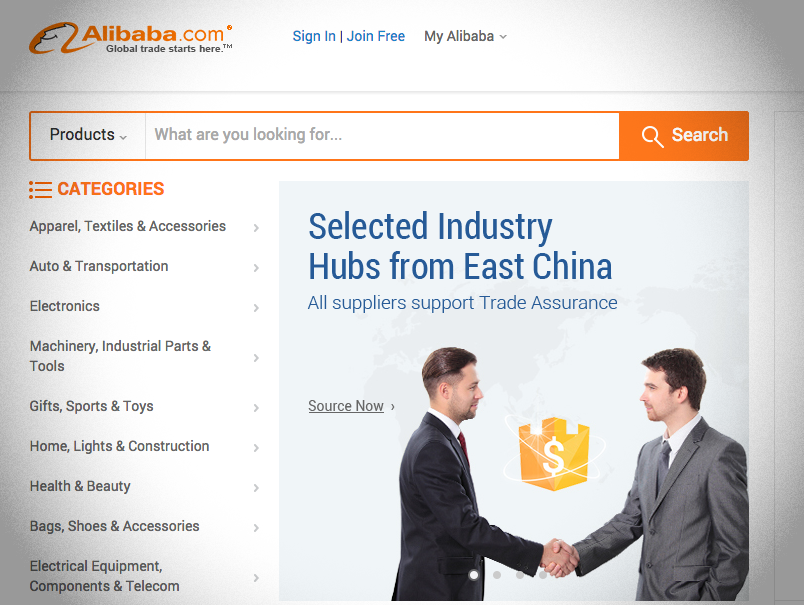 A recently announced deal between Lending Club and Chinese Internet behemoth Alibaba that allows U.S.-based small businesses to apply for up to $300,000 in credit for Chinese supply purchases signals an encouraging shift in the credit headwinds, analysts say.
"From a small-business owner's perspective, that there are alternative financing companies focusing on this space is very good news," says Mark Palmer, an analyst at financial services firm BTIG. "New business models like the Lending Club are trying to find those gaps in the finance ecosystem (that are) underserved, and this is certainly one of them."
Lending Club is a pioneer among peer-to-peer marketplaces for borrowers and lenders, cutting traditional banks out of the financing process.
More choices
The deal could help U.S. small businesses more affordably connect with Chinese suppliers, says Henry Guo, managing director at JG Capital. Though not a household name in the U.S., the Alibaba Group in China is like Amazon, eBay and PayPal all rolled into one. Alibaba shattered global records with its $25 billion initial public offering in September.
The sheer volume of Chinese suppliers makes Alibaba the world's largest business-to-business trading bazaar. They trade in items as varied as buttons for shirts, bulldozers for construction and a broad range of bizarre products such as "barf bibs."
"Larger U.S. companies have been using Alibaba for years," Guo says. "This deal will help small merchants in the U.S. get more aggressively involved in transborder transactions with China."
The deal allows U.S. businesses to apply "in under five minutes" for lines of credit ranging from one to six months for purchases of supplies from $5,000 to $300,000, according to a joint statement by the companies. Monthly interest rates range between 0.5% and 2.4%, depending on length of loan, amount of purchase and creditworthiness, according to Alibaba. Purchases also are subject to an origination fee between 0.94% and 2.25% of the e-Credit Line amount that will be added to the purchase price.
For example, the best rate for six months of credit is a 1.3% origination fee and a 0.95% monthly interest rate. This corresponds to a total cost of $21,222 for a $300,000 line paid off after six months. At the highest rate of a 2.25% fee and 2.40% interest rate, the total cost is $50,922, a Lending Club spokesperson said.
Small-business push
Lending Club has been ratcheting up its programs for small businesses since its December IPO raised $1 billion. In the run-up to the Alibaba announcement, Lending Club started a pilot program with Google Inc. to give Google small-business partners low-interest, two-year loans of up to $600,000. Lending Club also has partnered with the SCORE Foundation, a small-business advocacy group, to provide loans to its members, and with the U.S. Women's Chamber of Commerce to provide credit for women-owned businesses.
"We believe LC's partnership with Alibaba, coming on the heels of the announcement of the company's deal with Google, provides yet another demonstration of the company's potential reach and growth prospects within the small lending space," Palmer of BTIG writes in a research note. "Prior to the announcement of the Google deal, small business lending had represented about 2% of LC's loan originations, as the company's primary focus remains consumer lending."
Traditional banks "aren't as interested in lending to small businesses because it's so difficult to assess their creditworthiness," Palmer tells NerdWallet. "Small-business owners face an onerous, multi-week process that often involves several banks." New players such as Lending Club "are bringing advanced technology and a well-developed credit model to a subset of the market that's not being served," Palmer says.
Filling a credit void
Small-business loans have never recovered from the 2008 financial crisis, according to a recent Harvard Business School study. Small businesses "employ half of the nation's private sector workforce – about 120 million people … (and) have created approximately two-thirds of the net new jobs in our country," researchers Karen Gordon Mills and Brayden McCarthy write in the study. Yet, since the financial crisis, "small business lending continues to fall."
Peer-to-peer lending sites such as Lending Club and online direct lending sites such as Fundation are stepping in to fill the void. "Though small relative to the traditional bank market, these new competitors are providing fast turnaround and online accessibility for customers, and are often using data to create more accurate credit scoring algorithms," the Harvard researchers say in their study.
But questions remain whether this new online space will be regulated. "The current online marketplace for small business loans falls between the cracks of federal regulators," Mills and McCarthy write. "Critical questions include: Who should be the regulator, and how much transparency should there be?"
How Lending Club works
Lending Club has originated more than $6 billion in loans since its founding in San Francisco in 2007, helping more than 400,000 borrowers, according to the company.
The company offers business loans of up to $300,000 for one to five years with rates between 5.9% and 29.9%. There's also a one-time origination fee, which ranges from 0.99% to 5.99%, depending on the loan size, length of loan and creditworthiness of the borrower. That puts the average annual percentage rate between 6.89% and 35.89%.
Approval can come inside five minutes with funds deposited in your bank within just a few days, according to the company. There are no fees or penalties for early repayments, so you can pay off the loan at any time if you want to reduce your interest costs.