Are you still doing your small-business bookkeeping and accounting manually via receipts and Excel spreadsheets? If so, it's time for a change.
Bookkeeping and accounting software automatically tracks and categorizes every dollar you spend and earn, providing greater insight into your business's finances. Additional features may also include tax preparation and accounting services, inventory management, invoicing and payments, and payroll support. These tools can save valuable time and money.
Here are some of the best accounting and bookkeeping software solutions for small businesses, with prices and features.
Accounting and Bookkeeping Software
Features

Bookkeeping, year-end financial statements and tax time support

Live support from bookkeepers


Basic or recurring invoicing
Accounts receivable management, expense tracking, financial reporting
Ability to create quotes and estimates, know when an invoice is opened and paid, and the option to add a late-payment fee


Bookkeeping, live bank data, mileage tracking

Tax preparation services and annual tax planning

Invoice creation, online payroll, third-party integrations


Invoicing, expense tracking, time tracking and credit card payment acceptance
Financial reports including profit and loss statements, and a mobile app to manage your business on the go

Financial reports, invoicing and online bill pay via ACH or check, automatic transaction categorization
Receipt matching, employee reimbursements and inventory recognition

Automatic download and categorization of transactions, online billing, creating professional invoices and estimates
Uploading receipts through your phone, customized financial reports and inventory tracking





Income and expense tracking, automatically generated financial reports, invoicing software
Receipt scanning, credit card acceptance and payroll

Cloud-based accounting software, bookkeeping services, expense tracking and online invoicing
Project and team management, time tracking software, and integration with Stripe and WePay to accept credit cards

JUMP TO RECOMMENDATIONS
Best bookkeeping features
Founded in 2012, Bench provides a bookkeeping service that organizes the financials of your small business. Its team helps create financial records, such as a monthly profit-and-loss statement, a balance sheet and expense categorization.
During tax season, Bench provides a year-end tax package and can connect directly with your accountant, according to Jen Hazell, a communications coordinator at Bench.
Businesses that stand to benefit the most from Bench are service-based ones, such as e-commerce mom-and-pop shops, health and wellness professionals, contractors, freelancers and consultants that have typical annual revenues ranging from $500,000 to $800,000, Hazell says.
Bookly's online bookkeeping service provides a dedicated accounting team to handle your bookkeeping and provides monthly financial reports in real time for small businesses.
Once you sign up and connect your bank accounts, credit cards and third-party integrations (such as PayPal or Square), the software automatically displays and categorizes your transactions in real time.
Depending on the plan you buy, Bookly provides:
Monthly reporting with income statements and balance sheets
Business and personal tax preparation by a certified public accountant
Year-round tax consulting
Audit support
Mileage tracking
Ability to create professional invoices
Third-party integration with business software
Online payroll
Bookly's typical customer has been in business up to 10 years and has $250,000 in annual revenue, says Zach Olson, the founder and chief executive. The company — whose typical customer has up to 15 employees — serves various industries, including services (landscapers, groomers), professionals (doctors, attorneys), retail, e-commerce and tech startups, according to Olson.
Best for tax services and live support
InDinero combines its web-based accounting and bookkeeping software with live support. Businesses are teamed up with bookkeepers, accountants and CPAs to help prepare financial reports required by investors, lenders and other financial stakeholders, says Stephanie Killgore, a partnership marketing specialist at inDinero.
These experts will understand the nature of each business, so they can also answer technical questions and provide deeper insights into a business's finances, identify opportunities for growth and anticipate upcoming compliance responsibilities, Killgore says.
It works with startups and small businesses including early-stage companies that need simple accounting; small and medium-sized businesses that want robust accounting; and growing companies that require accrual accounts, inventory recognition and advanced financial reports, Killgore says.
Best low-cost accounting software
ZipBooks provides online accounting software and online invoicing. After you connect your bank accounts, ZipBooks will categorize your expenses and keep you up-to-date with your financials.
It's particularly useful for businesses that deal with customer invoices. The company's online invoicing feature lets you create, send and track the status of your invoices. You can email customers to remind them of an unpaid invoice and send late-payment reminders for past-due invoices.
ZipBooks also offers a fee-based bookkeeping service, which helps keep books current, manages payroll taxes, handles employee self-onboarding and looks for tax deductions.
Its typical customer has 10 to 50 employees, says Brad Hanks, vice president of marketing at ZipBooks. The software is cloud-based, so it can be used on any digital device with an internet connection.
Wave is tailored for small and microbusinesses — including freelancers and consultants — that have fewer than 10 employees. It serves a range of industries, and its average customer has three to five employees, says Rob Maurin, the vice president of communications at Wave.
Wave's accounting software makes it easy to connect your bank and credit card accounts to track income and expenses. The software then automatically generates financial statements, including profit and loss statements, sales tax reports and balance sheets. Read our review of Wave.
Other key features include:
Ability to create and send professional invoices to clients
Sales tax reports
Automatic payment reminders for customers
Credit card acceptance for invoice payments
Receipt management and scanning through the Wave iOS and Android apps
Connecting with third-party apps PayPal (payments), Shoeboxed (receipt organization) and Etsy
Billy offers online accounting software and an app for iOS and Android that works best for freelancers and service-based small businesses, given its focus on invoicing and accounts receivables management. The software aims to simplify daily accounting tasks, such as invoicing clients and tracking expenses, says Evan Kaeding, the vice president of business development at Billy.
The largest portion of its market is in Denmark (where it was founded), and the company expanded to the United States in 2016.
Its invoicing features and in-app live support make the software best suited for service-based sole proprietors and microbusinesses (such as accountants, mechanics and consultants), Kaeding says. Setup is fast for new businesses; the software can be installed in about two minutes. But it can take up to an hour for existing businesses that need advanced configuration, he says. The company provides live chat and email support during business hours on weekdays.
Best all-around software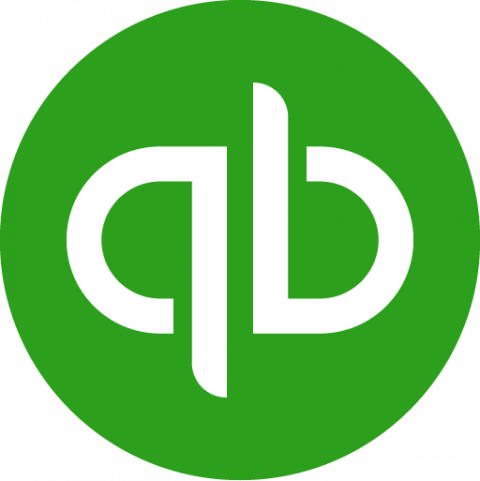 QuickBooks online

The industry standard for bookkeeping and other services.



on QuickBooks' site.
QuickBooks is one of the most popular accounting software platforms: 43% of businesses reported using the desktop version of the software, while 28% used its online software, according to a 2017 survey of 5,000 small and medium-size businesses surveyed by Viewpost, a business-to-business (B2B) payments company.
QuickBooks' online accounting software has features that appeal to most types of businesses, from independent contractors to small and medium-sized businesses to nonprofit organizations. Its cloud-based software enables managing the business from the office, home or the road.
Key features of QuickBooks include:
Ability to connect bank and credit card accounts to organize and manage bills
Software to create invoices and sales receipts
Customized profit and loss statements and balance sheets
Inventory tracking
Ability to share your records online with your accountant
Payroll features for businesses with employees (for an extra cost)


FreshBooks accounting software

FreshBooks offers accounting, invoice and payments solutions for small businesses.



on FreshBooks' site.
FreshBooks is a good fit for businesses of most sizes that deal with invoices, from freelancers and sole proprietors to larger corporations.
Key features of Freshbooks include:
Creating custom invoices
Expense tracking and receipt tracking software
Time tracking software to see the time spent by you or your employees on a project
Ability to accept credit card payments online
Financial reports including profit and loss statements
A mobile app
FreshBooks also integrates with other small-business software apps, including Gusto (payroll and benefits) and Shopify (online store). Read our FreshBooks review.
[Back to top]
Want to start a business?
NerdWallet has rounded up some of its best information on starting a business, including structuring and naming your company, creating a solid plan and much more. We'll help you do your homework and get started on the right foot.
Updated April 10, 2018