Ten years ago, newlyweds David and Stephanie Ciccarelli sat at their kitchen table, mapping out their business ideas on paper napkins. To the unknowing observer, it might have seemed unlikely that these handwritten notes would go on to change an entire industry. Incidentally, that's exactly what happened.   
Today, David and Stephanie Ciccarelli run one of Canada's fastest-growing companies, Voices.com, a website that connects businesses with voice actors. Radio and television stations, as well as advertising agencies and several Fortune 500 companies, use Voices.com's marketplace to search for, audition, and hire voice actors. The London, Ontario-based company has 250,000 registered users, half of which are actors while the other half are clients who hire them.
Naturally, the Ciccarellis' success as business owners didn't come out of thin air. Rather, it's the product of sage strategizing (David was a 2013 finalist for the Ernst & Young Entrepreneur of the Year award), tireless networking (Stephanie is one of the most connected people in her field), and an effective collaboration with FedDev Ontario, a Regional Development Agency in the area, where the couple obtained a small business loan called SOFII.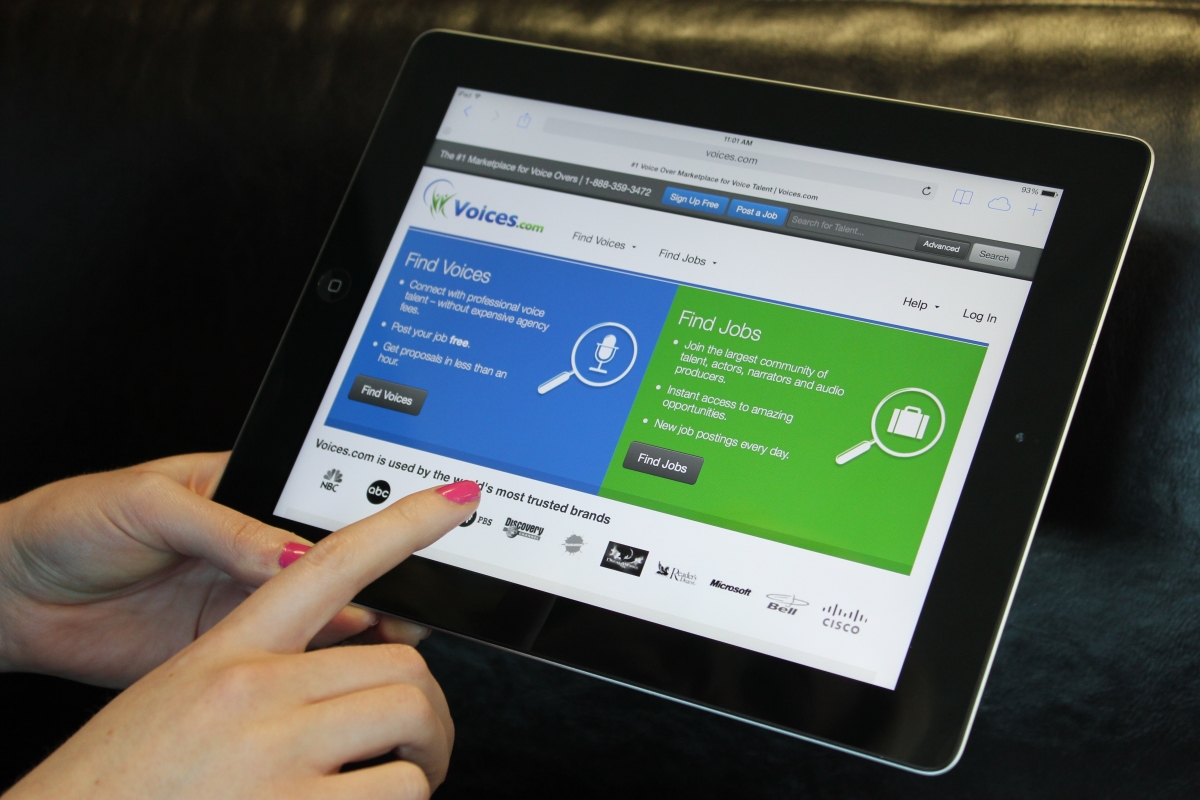 Voices.com and SOFII
In 2012, the Canadian government launched the Southern Ontario Fund for Investment in Innovation program, or SOFII. SOFII loans provide companies across Ontario with small business loans ranging from 138,000 to 460,000 USD. These loans support all aspects of growth, from financing late stage commercialization to the development and implementation of new products, services, and technologies.
Although Voices.com had done well prior to obtaining the SOFII loan, David and Stephanie Ciccarelli felt that the loan would catapult them toward that next level of success.
Their hunch proved correct.
"Since receiving the SOFII loan, we were able to create 20 full-time jobs and we continue to hire at an accelerated pace," say the Ciccarellis, adding that the company currently has 52 full-time employees.
The increased manpower resulted in a 350% increase in revenue. The loan also helped the company further develop their innovative SurePay™ service, as well as their award-winning web application, which helped attract more voice actors and clients.
Thinking globally
Having done so well in Canada, the Ciccarellis looked abroad for additional growth opportunities. By creating a Latin American Spanish-language website, for instance, the company greatly expanded their user base.
"We've built mobile apps for iPhone, iPad, and Android devices, and we've redesigned our website to be multi-lingual, a first step in going global," the Ciccarellis say.
Voices.com currently has 255,000 followers across Facebook, Twitter, LinkedIn, and YouTube, a testament to their innovative online tools and marketing strategies.
Giving back to Ontario
Although the continued success of Voices.com certainly benefits the Ciccarellis, the ripple of positive effects extends well beyond the reaches of the company's founders.
"We've created meaningful positions with a growing tech company for new grads finding work, young professionals seeking full-time positions and career advancement, and for older employees looking to relay their expertise into new roles," the Ciccarellis say.
What's more, Voices.com team members have a strong presence in the London community. According to the Ciccarellis, the company's employees often attend charitable events like the Heart&Stroke Big Bike event and the United Way Stair Climb. The company also joined the Chamber of Commerce, TechAlliance, and the Western Ontario Better Business Bureau.
Final thoughts
The Ciccarellis are quick to acknowledge the huge impact FedDev Ontario and the SOFII loan had on their business.
"With the support we've received from FedDev Ontario through the Western Network and SOFII West, we've accelerated our growth plans by several years – and successfully executed on our go-to-market strategy," they say.
If you have a pen and napkin handy, Voices.com is definitely a URL worth jotting down. The company posts 2,000 new voice job opportunities each month, so anyone with a silky, television/radio-ready voice should consider checking out this fast-growing company.