Getting a Business Credit Card with No Credit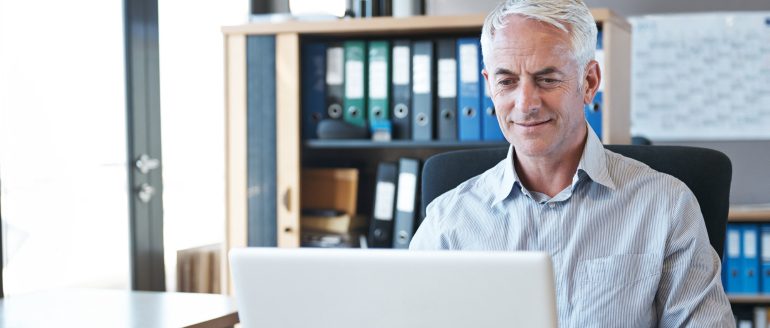 Many or all of the products featured here are from our partners who compensate us. This may influence which products we write about and where and how the product appears on a page. However, this does not influence our evaluations. Our opinions are our own. Here is a list of our partners and here's how we make money.
Here's a hard truth for small-business owners: You generally can't get an unsecured business credit card without personal credit. Most offers require good or excellent credit and don't have provisions for co-signers. That doesn't mean you can't work toward an approval, though. But if you're starting with no credit, it may take a year or more.
To be sure, applying for a business credit card isn't a priority for all entrepreneurs. If you have limited revenue and capital, or your business is suffering, adding credit card debt could increase the financial strain. But if you have decent financing options already and want to establish personal and business credit, working toward getting a small business credit card could be worthwhile.
So how can you improve your chances when you're starting with nothing? Here are some tactics that could help you lock down a small business credit card approval.
Piggyback off someone else's good credit
You generally don't need established business credit to qualify for a small business credit card, though it can help. But you do need a personal credit score, because most issuers use entrepreneurs' personal creditworthiness to predict the future financial health of their business.
You may be able to increase your personal credit score if someone else adds you as an authorized user. If you don't have a credit score, but your parents, spouse or siblings do, ask them to add your name to one of their personal credit cards. If they maintain good credit, and their issuer reports authorized user activity to the credit bureaus, you may see a fast boost in your own credit. This improvement likely won't be enough to qualify for the best small business credit card deals, but it may help you get approved for a business credit card for people with average credit, like this one. That could be a steppingstone toward better terms.
If your business partner has a good credit score, ask him or her to apply for a business credit card and make you an authorized user. This could streamline business expenses and, in some cases, boost your personal credit.
Get your payments on the books
To build your personal credit, it helps to have your good habits on record with the three major consumer credit bureaus, Experian, Equifax and TransUnion. Start by asking your landlord to sign up for a service like RentTrack, which reports your rent payments to the three major credit bureaus. Next, consider going to your local credit union or bank and asking about taking out a share secured loan, or credit-builder loan. The payments you make on these loans, which usually don't require a credit check or upfront deposit, are also reported to the credit bureaus and can help you improve your scores.
On the company front, work on establishing business credit. Apply for an employer identification number, if you haven't already, and make sure that all your business finances -- bank accounts, cards, lines of credit with vendors -- share the same company name (for instance, Joe's Coffee Shop, LLC) and information. This consistency makes it easier for business credit bureaus to track your credit profile. Work with vendors that report payments to the business credit bureaus, and with on-time payments, your business's creditworthiness may improve.
Get a secured credit card
If you can't use someone else's good credit to improve your own score, consider starting with a secured card. Many secured credit cards report to the credit bureaus. Although these are easier to qualify for than unsecured credit cards, they also require a security deposit, usually equal to the card's credit limit. If the account is closed in good standing or upgraded, you'll get this deposit back.
It's generally possible to qualify for a secured credit card with no credit, but if you're having trouble meeting most cards' eligibility requirements, consider applying for one that doesn't do a credit check, like this one. Read reviews and make sure the card's reputable before applying.
Secured business credit cards, which can help you establish both business and personal credit, are offered by only a few issuers. Although secured business credit cards usually let you put down bigger security deposits (and get higher credit lines as a result), they mostly offer the same benefits as personal secured cards. Here's how business credit cards differ from personal ones.
Whichever card you get, remember that establishing a history of on-time payments is important when building credit. Use credit sparingly and pay in full and on time every month to get the biggest credit bump possible. Within a year, if your business's revenue is high enough, you may have a better chance of qualifying for a small business credit card.
Building business and personal credit, like building a successful business, takes time. If you need capital more quickly, consider some other funding options for small businesses, some of which don't require a credit check. Meanwhile, continue working on your credit. As more positive personal and business credit card history is added to your reports month after month, you'll have an easier time getting better terms. And as the world of credit opens up to you, it will become easier to invest in and grow your business.
Find the right credit card for you.
Whether you want to pay less interest or earn more rewards, the right card's out there. Just answer a few questions and we'll narrow the search for you.
Get Started