NerdWallet's Best Credit Card Tips for April 2021
In honor of Financial Literacy Month, test your credit card knowledge and learn some new tips.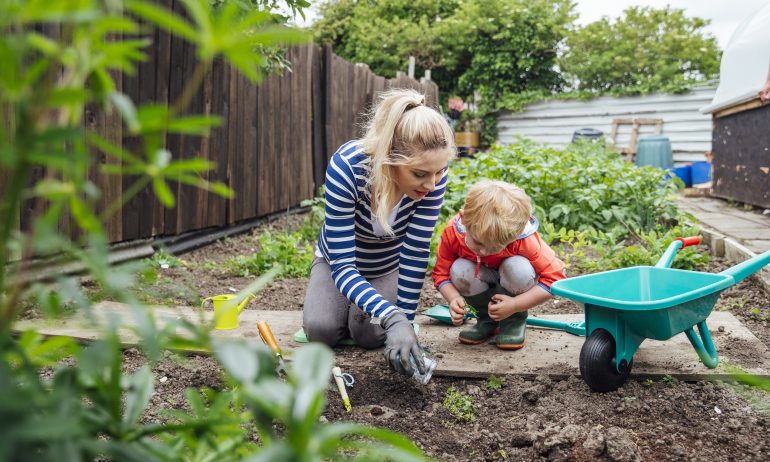 Many or all of the products featured here are from our partners who compensate us. This may influence which products we write about and where and how the product appears on a page. However, this does not influence our evaluations. Our opinions are our own. Here is a list of our partners and here's how we make money.
Even with a solid credit card strategy, it's possible that you may not be using a credit card to its full potential.
As you're tackling spring cleaning, dust off your credit card knowledge this Financial Literacy Month and put it to the test. You may learn some tips that help you mop up debt, save on travel or better understand credit card offers.
A: An annual fee is typically worth paying if you can offset the cost with perks and rewards. Take the , for instance: it has a annual fee but it offers 4 Membership Rewards® Points per dollar spent at restaurants, 4 points per dollar spent at U.S. supermarkets (on up to $25,000 per calendar year in purchases) and 3 points per dollar spent on flights booked directly with airlines or amextravel.com. Cardholders can also earn a $120 dining credit and a credit of up to $120 in Uber Cash ($10 per month) toward rides and orders in the U.S. The card must be added to Uber's app to qualify for the credit. Terms apply (see ). Combined, the offers make up for the annual cost.
Nerdy tip: Typically, a card is a good match if you already spend on the brands or rewards categories that it features. If you don't regularly spend in those areas, you may not take full advantage of the card's offerings and make up for the annual fee.
A: No. Don't go into debt for the sole purpose of earning a sign-up bonus. It's only worth working toward one if you can meet the requirements with expenses already built into your budget.
Nerdy tip: Plan your credit card application around heavy-spend months like consecutive birthdays, holidays or a move-in date that will require enough expenses to snag a sign-up bonus. October through December is typically a good window when holiday and everyday expenses combine.
A: You might have missed the boat on getting rewards for your big dinner or Easter egg hunt, but that doesn't mean you're out of luck completely. Use a credit card that earns rewards at grocery stores to get more value on all the candy and decorations that will soon be considered out of season. A card like the -annual-fee , for example, earns 3% cash back per dollar spent at U.S. supermarkets on up to $6,000 spent annually; 2% cash per dollar spent at U.S. gas stations and U.S. department stores; and 1% cash back on everything else. Terms apply (see ).
Nerdy tip: Don't limit yourself to just credit card rewards. Compare in-app incentives with online to stack rewards for more value.
A: Your credit score may take a hit when you . That's because it impacts factors that make up your credit scores such as credit utilization, the amount of credit you have available and the average age of accounts.
Nerdy tip: If your card has an annual fee that is no longer worth paying, it could make sense to cancel it. Another option, though, is to ask your issuer about a  which allows you to downgrade (or upgrade) to a different card with the same issuer without any impact to your credit score.
A: It's not generally recommended. A processing fee applies and it's not worth paying it unless you can make up the cost with the card's rewards or sign-up bonus. You can pay for tax preparation services with a rewards credit card, though. A flat-rate credit card like the -annual-fee can earn 1% cash back when you make a purchase and 1% cash back when you pay it off.
Nerdy tip: The tax-filing deadline was extended until May 17. If you're filing your taxes between now and then, consider in-app offers that provide discounts on tax preparation services. AmEx Offers, for example, is currently giving cardholders $5 back on TurboTax online services of $50 or more. Terms apply.
A: A if you miss a payment. Depending on how long you take to make the payment, it could also end up hurting your credit score. Payment history is a key factor in calculating your credit score.
Nerdy tip: For added peace of mind, set up automatic payments to prevent forgetfulness from putting your promotional offer at risk.
A: The ideal travel card for purchases abroad should have no foreign transaction fees and belong to the globally accepted Visa or Mastercard network. The , for example, hits both of these marks and offers 2 miles per dollar spent. It has a annual fee.
Nerdy tip: A credit card with travel protections can save you money when an emergency derails plans. Look to your credit card's benefits to determine if you have trip cancellation, interruption insurance, lost baggage reimbursement or other travel-friendly benefits.
A: A 0% introductory APR offer doesn't begin to charge interest until the promotional period ends. An offer that touts "no interest if paid in full" within a certain time frame won't charge any interest as long as you pay it off during the promotional period. If you don't, you'll be charged interest retroactively for the full amount of the transaction going back to the date of the original purchase. These promotions, known as are typically found on store or medical credit cards.
Nerdy tip: If you accept a deferred-interest offer, set reminders on your calendar to stay on track with the pay-off date and avoid potentially pricey interest charges.
A: Sometimes. If you can qualify for a balance transfer credit card (it usually takes a good credit score), you can move your high-interest balance from another card onto the balance transfer card to get a lower interest rate. There's typically a fee involved and the amount you can transfer depends on the approved credit limit. The -annual-fee  offers an extraordinarily long . The balance transfer fee is either 3% of the balance moved over or $5 minimum, whichever is greater.
Nerdy tip: A good balance transfer card that can help you pay off debt will have a lengthy 0% introductory APR, a low balance transfer fee (3% or lower) and no annual fee. To determine if the balance transfer fee is worth it, against your monthly interest payments over the amount of time it may take to pay off the card.
To view rates and fees of the , see .
To view rates and fees of the , see .