NerdWallet's Best Credit Card Tips for July 2021
As you're navigating July expenses and possibly 'revenge spending,' get more value from your credit cards with a few strategies.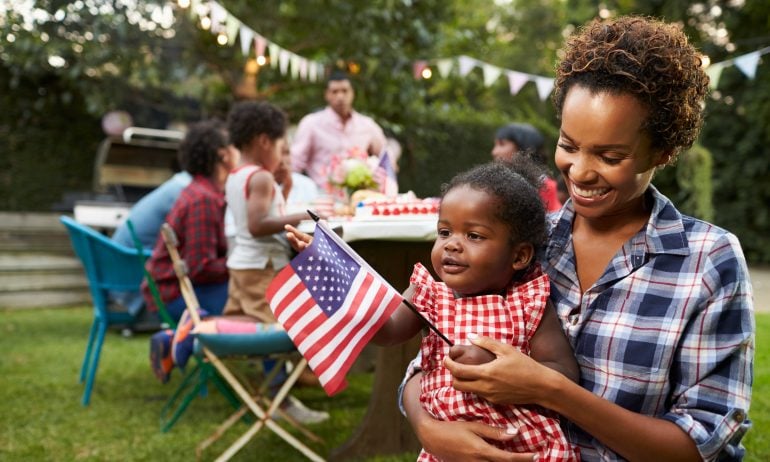 Many or all of the products featured here are from our partners who compensate us. This may influence which products we write about and where and how the product appears on a page. However, this does not influence our evaluations. Our opinions are our own. Here is a list of our partners and here's how we make money.
As more Americans get vaccinated, there's an urge to do more and spend on things that the pandemic caused you to miss out on in 2020. Perhaps you didn't spruce up your wardrobe (hello, sweatpants) while staying at home. You may have postponed travel. Or you traded hosting social gatherings for social distancing.
Dubbed as "revenge spending," making up for lost time with purchases can be a risky combination with credit cards. If your finances are already struggling, it can potentially catapult you into debt.
As you start taking out your wallet for more activities and more shopping, here are some strategies to use credit cards wisely.
can help you make educated decisions. Seeing the amount of money left over after bills and debts can help you determine if it's possible to splurge a little.
Even if you have spending money available in the present, unplanned future expenses could derail your budget. Think summer wedding gifts, back-to-school purchases, back-to-work expenses, and even the not-so-distant holiday season. It doesn't mean you can't enjoy many things you want to do or buy; you can live a little and still pace your spending to keep finances manageable.
A post-pandemic future will likely result in new pressures to spend as you get out into the world, so it's better to nix debt now. A balance transfer credit card may offer a way out if you have a good credit score (690 or higher FICO).
Get an ultralong 0% intro APR on balance transfers
The, for example, offers an ultralong 0% introductory APR period. Get . A fee of 3% or $5, whichever is greater, applies to the balance you transfer over. It's worth the cost if it means saving more on interest over time.
Or consider a card with long-term incentives like the -annual-fee  It offers a shorter window to pay off debt, but you'll earn rewards. It offers a Plus, you'll get 5% cash back on on up to $1,500 in purchases each quarter when you activate. All other purchases earn 1% back. It has an intro balance transfer fee of 3%. To keep debt from piling up, it's best to hold off on adding purchases to the card until after you pay off the balance transferred.
Whether you're indulging or making much-needed purchases, your credit card may pack deals or incentives that offer more value. As long as you can pay off the purchase in full to avoid interest, using it to earn rewards or snag deals can go a long way.
If you're hosting a Fourth of July barbecue, a pool party or any gathering this summer, earn a side of rewards on your spread. The -annual-fee earns 3% back at U.S. supermarkets on up to $6,000 spent annually and rewards in other categories. Terms apply (see ).
And, if you have the -annual-fee , in it's earning 5% cash back on up to $1,500 spent per quarter on groceries and select streaming services when you activate. All other purchases earn 1% back. Plus, it has the following bonus: 
The new is a good choice for everyday essentials or an occasional treat like travel or dining out. It comes with a solid introductory offer: Plus, you'll get some breathing room on interest: . There are rewards, too. It earns 5% cash back in a top eligible spending category, on up to $500 each billing cycle (1% back after that). Eligible categories include grocery stores, restaurants, streaming services, travel and live entertainment. So if you must spend on nonessentials, you can avoid interest payments for that time frame. To keep debt at bay, spend only what you can afford to pay back.
For expenses at department stores or general online purchases, look to a that offers a decent 2% rate on all purchases.
If you're traveling this summer or in the foreseeable future, a similar strategy applies.
If you must stray from the budget with travel expenses, financing a vacation with a 0% intro APR is better than paying interest on one. The -annual-fee provides . Plus, it has a decent sign-up bonus: . It also earns an ongoing 1.5 points per dollar spent on all purchases.
NerdWallet recently found that , as of February 2021. If you've been saving up rewards throughout the pandemic, consider redeeming them for the options that get the most value for your next trip. And, if a travel credit card and a vacation are on the horizon, there's no better time to start saving points or miles, especially if you're traveling during the holiday season. Aim to to snag a sign-up offer and make the most of any other perks on the card.
The , for instance, currently has a rich sign-up offer: It earns bonus rewards in a variety of popular spending categories, including dining and travel. It has a annual fee. If you already have this card, it's possible to  to partners at a 1-1 ratio. Partners include Marriott, Hyatt, United and Southwest.
Book travel with a card that has built-in benefits like an auto rental collision damage waiver, lost luggage reimbursement or any other helpful protections that can save you money when faced with the unexpected.
To view rates and fees of the , see .