9 Smart Questions to Ask a Recruiter Before an Interview
Make sure to also reflect on your own interests and deal-breakers.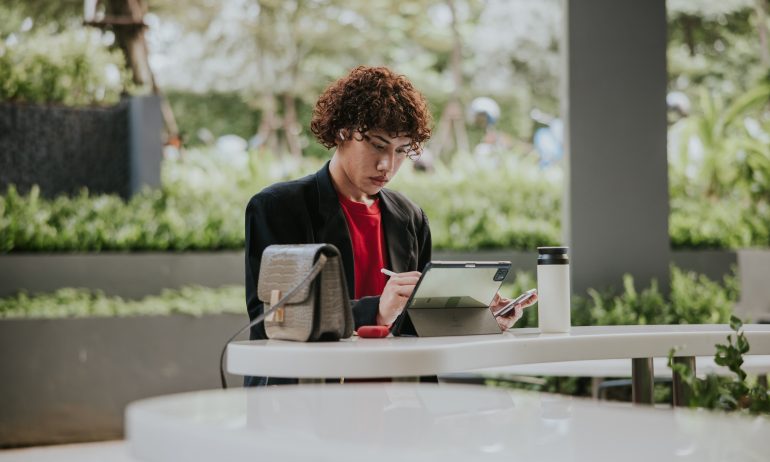 Many or all of the products featured here are from our partners who compensate us. This influences which products we write about and where and how the product appears on a page. However, this does not influence our evaluations. Our opinions are our own. Here is a list of our partners and here's how we make money.
Knowing which questions to ask a recruiter before an interview can help you not only ace the interview — it can also help you pick an employer that best fits your needs and lifestyle.
Effective recruiters aren't just trying to fill an open position. They're also hoping to find a good match for both the candidate and the employer. Before the interview, ask your recruiter as many questions as you have about the job, the company and the entire interview process.
Important questions to ask a recruiter
If you're unsure of where to start, consider these expert-recommended questions to ask a recruiter before an interview.
1. How long has the position been available?
Has the position been open for five minutes? Five months? If it's the latter, you may be interviewing for a position with unique challenges or job responsibilities, according to the employment website Indeed.
And a position that's been open for a year or more might be a red flag, according to Apollo Technical, an engineering staffing firm. In that case, the employer may be expecting too much of the candidate for too little compensation, according to Apollo Technical's website.
If the role has only recently become available, that's good to know, too. You may be one of the first applicants and interviewees, which could translate into a relatively long interview process. That's because many companies prefer to interview multiple candidates before making a decision, per Indeed.
Track all the money you make
See the ins and outs of your cash, cards, and bank accounts at a glance.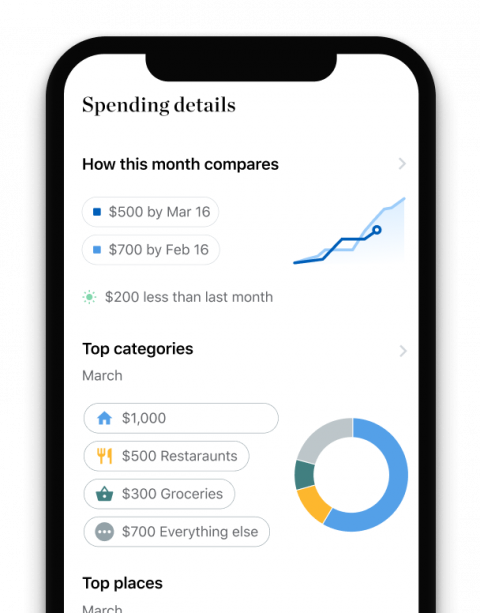 2. How is the interview process structured?
No two job interviews are the same, and having a clear understanding of the upcoming process can help you more effectively prepare, says Johnny Roccia, director of career services at Ama La Vida, a career and life coaching firm.
"Is this going to be seven rounds? Are there panel interviews? It's helpful to know what the interview structure is," Roccia says.
Roccia also encourages candidates to focus on interview-specific questions about the format or length or hiring timeline, as many recruiters don't have much insight into the inner workings of the company.
3. What's helpful to know about the hiring manager?
If you get the sense that the recruiter actually does know the hiring manager — and it doesn't hurt to ask — Indeed recommends asking about their personality traits.
Will you be interviewing with a buttoned-up professional or somebody who prefers to keep things casual? Do they gravitate toward serious straightforward candidates, or are they looking for somebody super personable?
Knowing the answers to questions like these can help you tailor your approach — or potentially help you determine whether you'd be a good fit for the role.
4. How long do people typically stay in this role?
This answer can help illustrate how frequently people in this role are promoted and what kinds of skills they typically gain. It'll also provide a glimpse at how frequently — or infrequently — the company promotes from within.
And if several people have held the role over the past few years, that turnover may suggest some on-the-job difficulties (or a tough manager) that would otherwise be difficult to glean during the interview.
5. What do you know about the employer's development programs?
A company's professional development programs could benefit you at any stage in your career. Particularly if you're new to the workforce, development opportunities are often "such rich opportunities to learn and grow," says Shonna Waters, vice president of executive advisory at BetterUp, a behavioral career coaching company.
A study conducted during the fourth quarter of 2020 by Randstad, an international human resources firm, found that 80% of companies with 10,000 or more workers view employee development as "a must-have in today's changing business landscape." So given these types of programs' significance to career development, and to employers, it's worth asking if recruiters know anything about the employer's offerings.
Some examples of professional development could look like attending industry conferences, job shadowing and career coaching, as well as mentorships and assistance with paying for graduate school or a professional certification, according to Indeed.
Of course, your recruiter may have limited insights on this topic. In that case, consider asking the recruiter to reach out to the employer and get back to you with that information.
6. What experience should I emphasize?
Sure, you might have years of experience at top companies in your field. But if your manager's chief priority is hiring somebody with leadership experience, you'll want to be prepared to talk specifically about the times you've spearheaded projects or managed team members.
Getting an idea of the skills your interviewer is looking for will help you prepare relevant anecdotes and examples of your work experience.
Alternatively, you may learn that the hiring manager is looking for experience you don't have — such as familiarity with a specific software or application, or knowledge of a certain coding language. This information can give you a chance to potentially start to learn those skills and competencies required for the role before your employer interview.
If, say, the prospective employer wants a candidate who's familiar with Salesforce, you can try to teach yourself the basics and then tell the employer you have limited experience with the program. Just don't oversell your experience and say that you're a seasoned pro — that exaggeration won't be helpful for anyone.
7. What kind of people has the company typically preferred?
It's a slightly more creative way of asking, "What's the ideal candidate for the role," though that's a good one to add to the list, too. But asking specifically about the characteristics of successful candidates can serve as "an open door to get some intel," Waters says.
She also recommends asking about "particular pain points or preferences" of either the company or the hiring manager. These could range from the manager being particularly adamant about timeliness, to enforcing a strict dress code. Knowing those may help you understand how to approach the interview and figure out whether the company's a good fit.
8. What should I wear to the interview?
Even if you'll be reporting for a video interview, dressing the part is still important, and it's never a bad idea to ask about the company's dress code before picking your outfit.
Once you learn about that dress code, aim to go one step more formal. In most cases, a clean, ironed shirt or blouse without a distracting pattern is suitable. As for pants, chinos, slacks or a dressy skirt are good bets and pair well with a clean pair of loafers, flats or brogues.
If you learn that your interviewer favors a more traditionally formal wardrobe, you'll be glad you double checked and will know to opt for a suit, or something like it, instead.
9. What is the starting salary range for this position?
Recruiters don't want to submit candidates for positions that they aren't seriously interested in. So if a job's starting salary is less than you're looking for, it's helpful for all involved if you find out that information ASAP. That will give you time to decide whether to withdraw from the interview process. You don't want to waste your time (and interviewers' time) interviewing for a job you don't want.
When asking this question, you can simply tell the recruiter that you want to make sure the position meets your compensation needs.
Bonus: a question for yourself
Finally, before reaching out to the recruiter, candidates should take time for "self-reflection on what's the most important," Waters says. She suggests they consider, "what their ideal scenario is in terms of the environment, what their priorities are, compensation packages and things like that."
A recruiter's job is to connect good candidates with jobs they're excited about, so think about what activities would get you pumped to go to work, such as public speaking, organizing events or working with large groups. Then, ask the recruiter if this role would provide you with the opportunities you're looking for.
Consider your deal-breakers, too. Is it crucial that you're able to telecommute sometimes, for example, or work independently most of the time? Checking in with the recruiter about your own potential pain points can help you avoid taking a job where you wouldn't thrive.
For some help identifying a job where you would flourish, Waters suggests that candidates consider what's worked for them (or hasn't) in previous roles.
"What was true about environments in which they felt like they were really the best version of themselves, or they were in a position to be able to thrive," she asks. "And what was true about contexts where that wasn't the case?"