How Much Does Owning a Pet Really Cost?
Can you put a dollar amount on how much you love your pet? Actually, you can — and should.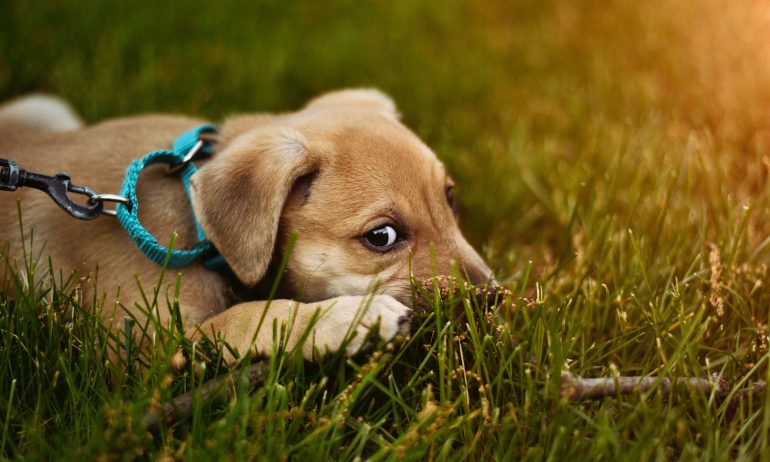 Many or all of the products featured here are from our partners who compensate us. This may influence which products we write about and where and how the product appears on a page. However, this does not influence our evaluations. Our opinions are our own. Here is a list of our partners and here's how we make money.
So you've decided to get a pet. Here's what to expect in terms of expenses:
The pet purchase, including the necessary equipment, can range from less than $100 to several thousand, depending on the type of animal or breed. For example, a report from Rover.com finds the average one-time cost of getting a dog is $838. But if you want a purebred puppy, you could pay upward of $2,000.
Adoption is always a lower-cost way to get a pet, with most shelters charging a one-time fee ($0-$500) that covers vaccines, spaying/neutering and a microchip.
Your pet's monthly expenses also depend on its size, age, health and behavior, as well as your location and the brand and type of supplies you buy.
Fish are usually the lowest maintenance, requiring only food. But be prepared to shell out a couple hundred dollars for an aquarium.
For small mammals, budget for food, bedding and occasional toys or treats. This will total about $300 a year, according to the American Society for the Prevention of Cruelty to Animals. Larger mammals, such as guinea pigs and rabbits, love lots of bedding that needs to be changed often and may cost closer to $600-$700 annually.
Cats and dogs need food, treats and toys, yearly medical checkups, flea and tick prevention, and sometimes licenses. The ASPCA estimates that caring for a cat costs $670 per year, including an annual vet visit. Rover.com reports the average monthly costs of owning a dog to be $75, with a yearly checkup averaging $120. That works out to $1,020 per year.
Bump up your budget for big dogs that need (a lot) more food, animals that must be groomed often, pets that need walkers or sitters, and, depending on your animal's health and behavior, medical bills.
» SIGN UP: Pet expenses can add up quickly. Sign up with NerdWallet (it's free!) to track all of your spending in one place.
Other — sometimes unexpected — costs
Don't forget to account for these potential expenses:
Veterinary emergencies for when, say, your dog gets into the chocolate. (Consider pet insurance.)
Boarding, kenneling and pet-sitting
Replacements for damaged furniture
Owning a pet comes with plenty of expenses — as well as ways to save:
Buy food and treats in bulk for a discount
Search Craigslist for hand-me-down equipment such as aquariums and cages — just be sure to sanitize before using
Check for coupons from big-box pet stores online before going shopping
Wash your dog at home to cut down on trips to the groomers
Feed your dogs treats in puzzle toys. Dogs take longer to eat the treats, and you'll spend less on them.

Don't skimp on high-quality, nourishing pet food; flea and tick medication; and veterinary care. "Preventative treatments, vaccinations and dental care keep your dog healthy and help you save in the long run," says says Brandie Gonzales, director of corporate communications and PR for Rover.com.