7 Straightforward Answers to Your Roth IRA Questions
From taxes to withdrawal rules to traditional vs. Roth IRAs, here's what savers need to know.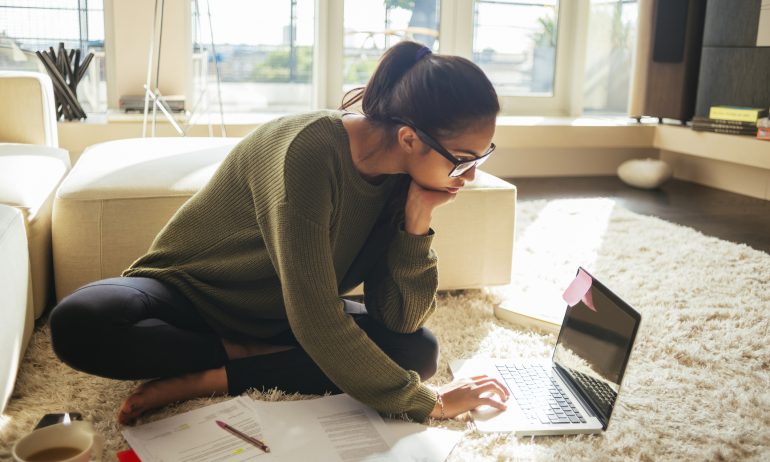 Many or all of the products featured here are from our partners who compensate us. This may influence which products we write about and where and how the product appears on a page. However, this does not influence our evaluations. Our opinions are our own. Here is a list of our partners and here's how we make money.
---
The investing information provided on this page is for educational purposes only. NerdWallet does not offer advisory or brokerage services, nor does it recommend or advise investors to buy or sell particular stocks, securities or other investments.
The IRS spells out all the rules that govern Roth IRAs in excruciating detail. But sometimes the deep-dive, all-inclusive master course is a bit much. Sometimes a casual conversation between friends about tax-favored retirement accounts is all you need. You know, something that goes like this ...
1. I hear Roth IRAs help you reduce your taxes. What's the deal?
Dodging the IRS in your senior years, that's the deal. Or, more specifically: completely tax-free withdrawals in retirement (starting at age 59½). Since you pay your dues to the IRS when you fund a Roth IRA (by using post-tax dollars), Uncle Sam gives you a free pass down the road when you take money out.
That's different from the tax break you get from a traditional IRA. With those accounts, savers get the chance to deduct contributions (up to allowable limits) from their taxes in the same year the money is stashed in the IRA. And while withdrawals in retirement from a Roth IRA are not taxed, the IRS will be waiting to collect when you take distributions from a traditional IRA.
And for the record: Investments within the Roth IRA grow tax-free.
2. So that's it? All a Roth does is help me avoid paying taxes decades from now?
Wow, you're hard to impress. That's OK because there's more.
Another perk you get with a Roth IRA is that it has much friendlier terms than a traditional IRA if you need to dip into retirement savings before you retire. As long as certain conditions are met, you can take out money early without having to pay taxes and an early-withdrawal penalty:
At any time, and for any reason, you're allowed to withdraw the money you contributed to a Roth.

Investment earnings can also be tapped early as long as you've held the account for five years before the withdrawal. (Taking the money earlier will trigger standard taxes plus a 10% penalty on the earnings portion of your distribution.)

There are exceptions to the five-year rule if the money is used for qualified expenses such as a first-time home purchase or if you become disabled or die and the money is being withdrawn by your estate or account beneficiary.
3. Why would anyone ever choose a traditional IRA over a Roth?
The Roth has earned its good PR, but there are times when a traditional IRA is the better way to go.
"

A traditional IRA may be better if you're in a high tax bracket right now.

"
If you make too much money to contribute to a Roth, then naturally you might choose a traditional IRA (though traditional IRAs come with their own guidelines around deduction eligibility).
A traditional IRA may be a better choice than the Roth if your current tax bracket is higher than you believe it will be in retirement. That's because contributions to a traditional IRA may be deductible from your current taxes, whereas a Roth IRA offers no upfront tax break.
Finally, savers might prefer a traditional IRA when rolling money from an old employer-sponsored retirement plan — such as a 401(k) — into an IRA. If you move money from a 401(k) that gave you an upfront deduction on your contributions (a tax-deferred investment) into a Roth (a post-tax investment), you'll owe income taxes for that year on the amount you convert.'
4. What if I'm allowed to contribute to both types of IRA?
Congratulations, and good news: IRS rules allow taxpayers who qualify for both a Roth and traditional IRA to contribute to both in the same year up to the combined annual IRA contribution limit: That's $5,500 for 2017 and 2018 (or $6,500 for those age 50 and older).
Savers often do this in order to make sure their retirement portfolio has some tax diversity. That way, down the road they can decide which account to withdraw from based on their tax situation at the time.
5. I'm not eligible to contribute to a Roth IRA. Am I just out of luck?
Not at all. There are several totally and completely legal ways to get in on the Roth action:
Via your workplace: Roth 401(k)s are not subject to those pesky income restrictions and more and more employers are offering Roth versions of their 401(k) plans. It works much like the Roth IRA: Contributions are taken out of your paycheck after you've paid taxes. But withdrawals in retirement are not taxed.

Via your better half: If you're a stay-at-home spouse or have a job where you earn very little money and your significant other qualifies for a Roth IRA, you can open a spousal Roth IRA. The account should be set up in your name with your Social Security number attached and can be funded up to your spouse's maximum.

Via an administrative sleight-of-hand: The backdoor Roth IRA lets you turn a traditional IRA into a Roth. That's done by converting an existing IRA into a Roth (or moving money from a traditional IRA into a new or existing Roth account) and paying taxes on your original contributions and any earnings. (See this how-to guide on setting up a backdoor Roth for details.)
6. What if I don't have enough money to max out a Roth IRA and my 401(k)?
Here's a game plan for that very situation: If your employer offers to match a portion of your 401(k) contributions, kick in at least enough money to get the free money. (If your employer doesn't offer a match, skip directly to the next step.)
After that, sock away as much money as the IRS allows in an IRA (Roth or traditional). Why? Because in a 401(k) your investment choices are limited to what's offered in your employer's plan. An IRA offers more freedom (more mutual funds, ETFs and even access to individual stocks) and more control over things like investment fees.
If you've still got some money after you max out your allowable contributions to an IRA, return to your 401(k). That way as much money as possible is deployed in a tax-advantaged account.
7. Which Roth IRA pays the highest interest rate?
That's a trick question, right? Neither Roth nor traditional IRAs pay out interest because they are not traditional savings accounts like you'd set up at a bank.
An IRA is a type of investment account. It's designed to hold whatever assets the account owner selects — stocks, mutual funds, bonds, CDs or cash. The returns on the account (aka earnings) are based on how those investments perform.
Most online brokers, banks and robo-advisors offer Roth IRAs. If you're the DIY type, you'll want a brokerage that has low account fees and commissions, access to a wide range of investments, and tools to help you construct and manage your portfolio.
Those who are more hands-off should consider a robo-advisor — a computer-aided investment service that manages your account for you by putting together a portfolio that aligns with your goals and risk tolerance and adjusting it as needed over time.
This article was written by NerdWallet and was originally published by Forbes.
Get more smart money moves – straight to your inbox
Sign up and we'll send you Nerdy articles about the money topics that matter most to you along with other ways to help you get more from your money.