ADP vs. Paychex Review: Which Is Right for Your Business?
Both are big names in the payroll business, offering software backed by human support. Here's how they compare.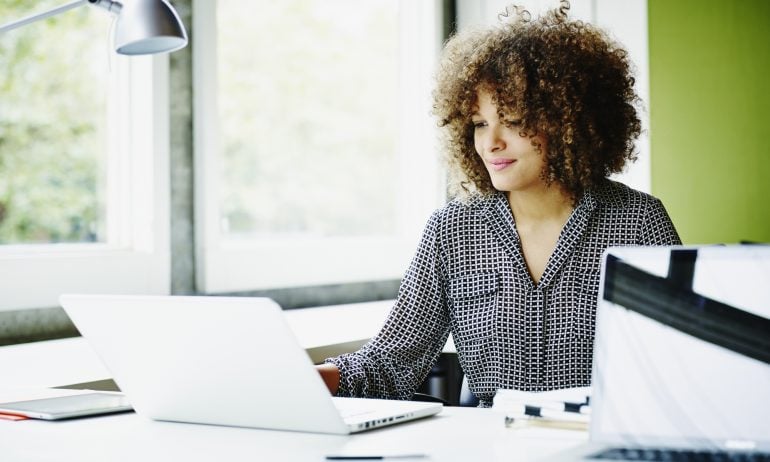 Many or all of the products featured here are from our partners who compensate us. This may influence which products we write about and where and how the product appears on a page. However, this does not influence our evaluations. Our opinions are our own. Here is a list of our partners and here's how we make money.
ADP and Paychex are two of the biggest and oldest names in payroll outsourcing services. Both options provide business owners with cloud-based, fully automated payroll software, while maintaining strong, human-powered support teams — and both companies' services also extend well beyond payroll to provide comprehensive human resources and benefits services as well.
Because they offer such similar services, and they're both so widely trusted by small-business owners, this comprehensive comparison of ADP and Paychex can help you discover what makes each service unique so you can decide which might be best for your business.
is one of the oldest and largest employer services companies in the nation: From their beginnings in 1949 as solely a payroll processing business, ADP has expanded into providing comprehensive human capital management solutions to 700,000 small businesses and enterprises worldwide.
If you just need a payroll service, you'll probably use Powered by ADP, the company's online payroll processing platform designed specifically for small-business owners, and which business owners can use to streamline and automate their payroll and payroll taxes — but even if you use their online software, you'll still have 24/7 access to ADP's own payroll and tax experts. And if need be, you can choose to take advantage of ADP's other HR and benefits solutions, too.
ADP serves over half a million small businesses (which they define as businesses with 1-49 employees) with their cloud-based payroll solutions. In addition to running payroll from ADP's centralized, digital dashboard, ADP will also automatically deduct your workers' comp insurance every pay period, and automatically deposit your staff's paychecks via check, direct deposit or a pay card.
ADP offers small-business owners four online payroll processing packages, which increase in available features and are designed for businesses of increasing sizes and needs:
ADP provides comprehensive employer services in addition to their payroll solutions, all of which integrate with your payroll processing and HCM system:
You can integrate tons of apps into your ADP platform, too, including accounting solutions like and ; ERP (enterprise resource planning) software; time and attendance apps; and lots more. ADP also has their own app marketplace where you can search and download compatible apps to suit your business' needs.
ADP charges custom pricing based on your business's size, which of their services you need and which payroll package you sign up for, among other factors. You can receive a free custom quote by filling out basic information about your business on their website, or by contacting an ADP sales representative directly.
Overall, ADP receives largely positive user reviews across major review platforms: they've received a 4.2 out of 5 rating on G2 Crowd and 5 out of 5 stars on Trustpilot, but a slightly lower rating on Consumer Affairs with just over 3 out of 5 stars.
Positive reviewers say that ADP's software is easy to use, that their service delivers exactly the services they claim and that the ADP customer service team is responsive and knowledgeable. On the other hand, some reviewers say that they had difficulty setting up their accounts, have had occasional issues with direct deposits and have encountered other glitches. Whatever their shortcomings, a point in ADP's favor is that they've promptly responded to almost every review on Consumer Affairs and Trustpilot, both the negative and the positive.
Since their start in 1971, has become one of the best-known payroll and HR solutions providers for small-to-medium sized business owners. In addition to those two major services, Paychex's roster boasts an absolutely thorough amount of employer services, including time and attendance, benefits administration, compliance services, records administration, recruiting and onboarding, health insurance and retirement plans and several types of relevant insurance, like workers' comp and business auto insurance. It's also worth noting that Inc. named Paychex Flex the best overall HR outsourcing service for small-business owners, especially for offering on-site HR professionals if you need hands-on help.
For a limited time only, Paychex is offering 3 months free payroll; so if you're thinking of refreshing your payroll services, now is a great time to get Paychex.
Let's take a closer look at what Paychex offers its approximated 605,000 small-business clients.
Paychex offers so many services on their platform, but first let's explore their small-business payroll services, which are suitable for businesses with one-49 employees.
Paychex will calculate, pay and file most local payroll taxes on your behalf. You'll also have access to Paychex's online payroll processing software, which you can access on your computer or your phone with their free mobile app. Other features included in Paychex's small-business payroll processing service are:
…and lots more. Employees will also receive logins to an employee self-service portal, where they can access documents like new hire paperwork and payroll forms, change their personal information and request time off. Also, Paychex can help you switch to Paychex if you're already working with a payroll processor.
Paychex also offers combined payroll and HR solutions packages for businesses of all sizes: between one and nine employees; 10-49 employees; or 50-1,000+ employees. Included in their packages are comprehensive time and attendance management, PEO services, hiring services, employee benefits and business insurance.
Beyond that, Paychex can offer additional services that aren't typically offered by payroll/HR solutions providers, like financial management services, payment processing, tax services and services geared especially toward startups, like incorporation assistance and an online marketing platform.
Like ADP, Paychex provides custom pricing based on your business's size, needs and which of Paychex's four packages (Express Payroll, Paychex Flex Select, Paychex Flex Pro or Paychex Flex Enterprise) you're interested in.
You can request a free quote for any of these four packages by providing your business's information on the Paychex website. For a limited time, Paychex is offering two months of free services before you need to commit to a paid plan.
User reviews about Paychex are a mixed bag: The company receives 4 out of 5 stars on G2 Crowd and an A+ rating on BBB, but they've also received just over 2 out of 5 stars on Consumer Affairs and a 2 out of 5-star rating on BBB. On the positive side, recent reviewers say that the Paychex interface is easy and efficient to navigate, and lots of users have successful experiences with the payroll service itself. The company's negative reviews focused on technical issues and a lack of transparency about their processes.
A version of this article was first published on Fundera, a subsidiary of NerdWallet