Best of
4 Tips for Finding the Best Online Mortgage Lenders
At NerdWallet, we strive to help you make financial decisions with confidence. To do this, many or all of the products featured here are from our partners. However, this doesn't influence our evaluations. Our opinions are our own.
Online mortgage lenders make borrowing simpler and faster. These four tips will help you get what you need when borrowing a home loan online.
Summary of 4 Tips for Finding the Best Online Mortgage Lenders
| Lender | Best For | Minimum Credit Score | Minimum Down Payment | Learn More |
| --- | --- | --- | --- | --- |
| Rocket Mortgage | online mortgage lenders overall | 620 | 3% | |
| Guaranteed Rate | online mortgage lenders overall | 620 | 3% | Read review |
| Quicken Loans | online mortgage lenders for first-time home buyers | 620 | 3% | |
| SunTrust | online mortgage lenders for first-time home buyers | 620 | 3% | Read review |
| Bank of America | online lenders with a traditional mortgage background | 620 | 3% | Read review |
| PNC | online lenders with a traditional mortgage background | 620 | 3% | Read review |
Rocket Mortgage: NMLS#3030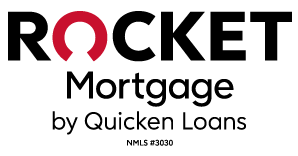 Guaranteed Rate: NMLS#2611

Quicken Loans: NMLS#3030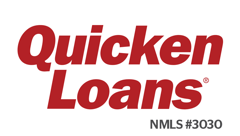 SunTrust: NMLS#2915

Bank of America: NMLS#399802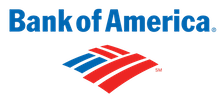 4 tips for finding the best online mortgage lenders
1. Look for a lender with loans to match your qualifications
Finding the best mortgages and online lender experience for you depends on understanding your financial situation. It's easy to find generic mortgage rates online. But to learn the rates you may qualify for, you'll need to know your credit score. Knowing what you can afford to spend on a home and how much you can borrow round out the financial picture.
» MORE: See how much house you can afford
With these details in hand, you'll be able to see if you meet the qualifications for different mortgage products and determine which lenders offer the loans you need.
Options offered by online lenders can vary greatly. For instance, that company with the cool app may not offer the 30-year fixed-rate Federal Housing Administration mortgage with a low down payment that you need. Lenders also may not offer jumbo loans, which, in most parts of the country, are mortgages over $510,400.
As you shop, verify online or ask each lender right away if it has the types of mortgages that might work best for you.
» MORE: Find out how much you can borrow
2. Evaluate the lender's customer service options
Even if they work and bank online, many customers still like being able to phone a lender or go into a branch office with their mortgage questions. See if you'll have these options:
Web chat. Chat support is handy while completing an online application. Check for it on a lender's site and test it out.
Customer service. Is a customer support number readily available? Call it to see if you can easily locate someone who's knowledgeable about mortgages. Verify customer service hours on weekends and evenings if you anticipate you may need help at these times.
Face-to-face support. Might you want in-person help? Check whether there are branches near you and whether they have in-house mortgage experts.
3. Decide if an online application is right for your situation
Some of the platforms that process online applications are made to handle standard, uncomplicated loan requests — perfect for borrowers who, for example, want a conventional mortgage, have good credit and whose income is reported on W-2 forms.
Not everyone fits that mold. That means, for instance, if you are self-employed, are buying a home that's unique and hard to appraise, or have a history of credit problems or a low credit score, your application could stand the best chance with a lender that supports borrowers with more complicated situations. Online lenders you are considering should have loan officers who can help you decide if their loan products and online application process are a good fit.
» MORE: How to apply for a mortgage
4. Test-drive online lender platforms by getting preapproved
When you've found two or three online lenders you like, try out their online systems by applying online for a mortgage preapproval with each. It involves giving a lender permission to view your credit report and financial history so you can receive written offers of loan amounts and interest rates.
Getting preapproved requires producing much of the same information you'll need when applying for a mortgage:
Borrowers' Social Security numbers
Income and tax records
Down payment amount and sources
Salary and employer information
Bank and investment account information
A list of outstanding debts
Getting and comparing several preapproval offers saves money by giving you a chance to compare annual percentage rates and other loan terms. It's best to complete all of your applications within 14 days so that they show up on your credit report as a single inquiry.
Making these applications also gives you a chance to size up a lender's digital platform. The right digital platform and mobile app let you manage the whole process online, from beginning (pre-qualification, preapproval or mortgage application) to the end (managing your brand-new mortgage).
Depending on a lender's technological prowess, features to look for include the ability to order an appraisal, upload and download documents, sign paperwork electronically, schedule the loan closing and sign the closing papers — all online. Explore and compare lender websites to see which tools and approaches you prefer. Also, find the lender mobile apps that are compatible with your device and read user reviews.
More from NerdWallet
Last updated on July 2, 2019
Methodology
NerdWallet's selection of mortgage lenders for inclusion here was made based on our evaluation of the products and services that lenders offer to consumers who are actively shopping for the best mortgage. The six key areas we evaluated include the loan types and loan products offered, online capabilities, online mortgage rate information, customer service and the number of complaints filed with the Consumer Financial Protection Bureau as a percentage of loans issued. We also awarded lenders up to one bonus star for a unique program or borrower focus that set them apart from other lenders. To ensure consistency, our ratings are reviewed by multiple people on the NerdWallet Mortgages team.
To recap our selections...
NerdWallet's 4 Tips for Finding the Best Online Mortgage Lenders