A Women's History Month feature. Read more stories of student loan debt here.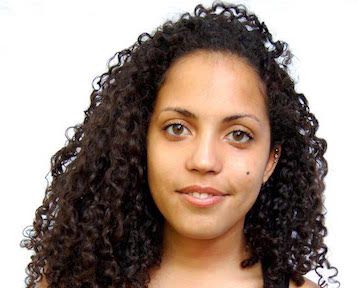 More women than ever hold college degrees, but they face a more daunting debt burden than their male peers.
The number of American women 25 and older with a bachelor's degree increased from 22.8% to 29.7% between 2000 and 2013, according to the Institute for Women's Policy Research. Women may have more education than ever before, but they're still earning less than men. Women with graduate degrees earn a median $29,000 less per year than men with graduate degrees and $5,000 less than men with just bachelor's degrees, according to the institute.
Those lower earnings make it more challenging to repay student loans. One year after graduation, women's student loan debt represented a higher percentage of their earnings when compared with men, according to findings from a 2015 study by the Institute for Women's Policy Research, released by AARP. The higher proportion was true across all ethnic groups but was even greater for black women.
In this series, women spoke with NerdWallet about their relationship with student debt and their studies. They also shared their perspective on the debt gap between the sexes and a future when they're finally free of student debt.
Alina Suriel is a 2014 college graduate with $27,000 of student loan debt. This is her story.
Alina Suriel
Occupation: In between work at a production company and waiting to hear back from a job in her field
College: Bachelor's degree in journalism, minor in Spanish language and culture at Purchase College, State University of New York (2014)
Total borrowed in student loans: $27,000 in federal loans
Location: New York City
Suriel was aware of the burden of student debt before she went to school, which she says is one reason she chose a public college with a lower price tag: Purchase College, State University of New York. She entered college qualifying for substantial financial aid and took out only federal loans to pay for school.
After graduating in 2014, Suriel found it challenging to make minimum payments on her $27,000 federal loan debt while she was earning $25,000 a year, but she made it work. Suriel says she's on track to pay off her loans before the end of the standard 10-year repayment term.
On the value of her degree: "Degrees used to be taken for granted that they would lead to an easier life, but I think those people come from a place of privilege; they think they're automatically handed a career. I come from a place where a lot of people don't have degrees, so it really was a gateway to a life that I wouldn't be able to have otherwise. … When you apply to jobs now, they expect you to have a degree."
On the cost of her degree: "I think it should have been less expensive to get, but I'll just drive myself crazy if I think like that."
On staying organized with her debt: "I have a whole chart about my student loans and the interest that I'm charged every month and the payments I'm expected to make. Sometimes I'm able to put an extra $100 toward the loan. I'm so organized."
On someday being free of student debt: "I hope to be free of student debt sooner. I'm looking to buy a house soon, and I'd like to buy a car in the future, so it will just be another goal that I accomplish. Going to college was a goal in itself, buying a house is my next goal, so it will be the latest at the time in a series of life goals I feel proud of. I won't be able to rest on my laurels for too long. It won't be the last huge expense in my life, I'm sure. I will be proud of myself having accomplished that goal, but it's just a normal expense."
On the student loan gender gap: "I'm a Latina, I'm a woman, so hearing those numbers don't intimidate me because the odds are already against me. I already knew the odds were against me, but I'm sure it's harder for us in this other way we didn't even think about."
How to make loan payments more manageable
Suriel prides herself on staying organized with her loans to ensure she can pay them back more quickly, freeing up her finances to achieve other goals. If you're having trouble making payments on your loans, you may want to consider these options.
Federal loan borrowers may opt for income-driven repayment, in which your monthly payments will be capped at a percentage of your income. Your standard 10-year loan will extend to 20 or 25 years. Private loan borrowers may benefit from student loan refinancing, in which your existing loan would be replaced with a new private loan with a lower interest rate. To qualify, you need stable income and a credit score of 650 or higher.
Both options have their drawbacks. With income-driven repayment, you'll pay less each month, but you'll end up paying more in interest over the length of the loan term. If you refinance federal loans, you'll give up federal protections like loan forgiveness as well as payment options like income-driven repayment.
Suriel's is one of 44.2 million stories of student loan debt. For more on these women and additional stories of student debt woe and triumph, follow the "Female Faces of Student Loan Debt" series.
Anna Helhoski is a staff writer at NerdWallet, a personal finance website. Email: [email protected]. Twitter: @AnnaHelhoski.