Anxious bargain hunters won't have to wait until November to get holiday-style deals this year. That's because Cyber Monday is breaking out of its post-Thanksgiving time frame four months early.
After a string of successful Black Friday in July sales from retailers as diverse as Macy's and Amazon (which saw its biggest day ever at the second annual Prime Day shopping event July 12), retailers are bringing Cyber Monday deals into the normally slow retail month of July. Even coupon website Groupon hosted a Cyber Monday in July sale last week.
» MORE: Just how good are Black Friday in July sales?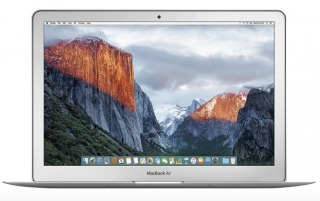 Over at Sears, there's a Summer Cyber Monday sale happening now that ends at 11:59 p.m. Central Daylight Time on July 25. Shoppers can find discounts on appliances, shoes, tools and more.
On July 25 only, electronics leader Best Buy is hosting a Cyber Monday in July sale with special online offers and sale pricing on appliances, computers, phones, games and more. We combed through the selection to pull out some of the most impressive savings:
Save $200 on select iMac models
Save $200 on select MacBook Air models
iPhone 6S and 6S Plus starting at $1 (with activation and two-year contract for Verizon Wireless or Sprint)
Save $80 on Jawbone Mini Jambox (regularly $129.99)
Save $50 on Westinghouse 32-inch TV (regularly $149.99)
In addition to the sales, Best Buy offers another incentive for shopping online. Customers can get free shipping on orders of $35 and up.
So how can you make the most of these retailer attempts to drum up summer business?
Shop around. A "Cyber Monday" label doesn't automatically make a sale a bargain. Compare sale prices against other retailers to get a better sense for how much you're truly saving.
Get rewarded. Sign up for a store loyalty program before making a purchase to maximize your savings. At Best Buy, for example, the My Best Buy rewards program is free to join, and you can earn one point for every $1 you spend. Plus, you'll get access to special sales.
Shop with a credit card. Make your online purchases with a relevant rewards credit card to earn cash back when you shop.
Don't feel pressured. Sale events like Cyber Monday have a limited time frame to encourage you to buy right now. Ignore the sale countdown and don't let the deal deadline factor into your purchase decision. If you haven't budgeted for a new laptop now, wait for another sale in September (Labor Day) or November (Black Friday) when your wallet is ready.
Courtney Jespersen is a staff writer at NerdWallet, a personal finance website. Email: [email protected]. Twitter: @courtneynerd.